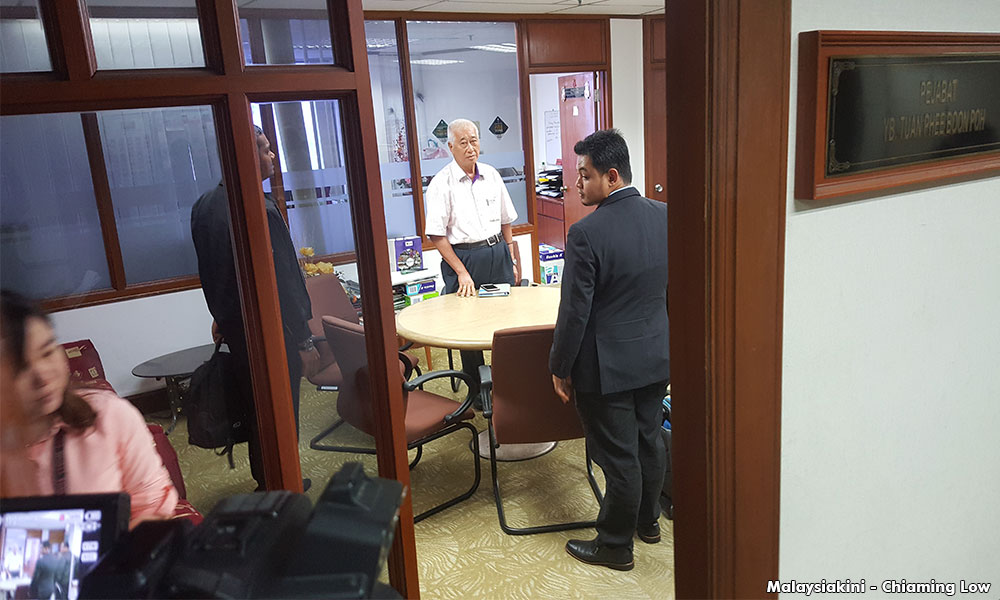 The Malaysian Anti-Corruption Commission (MACC) has "raided" Penang executive councillor Phee Boon Poh's office in Komtar this morning.
Reporters gathered outside the office as early as 11.30am. The officers left around 1pm.
One of the MACC officers said the team was from the commission's headquarters in Putrajaya but declined to reveal the reason for their presence.
"Wait for our statement," he said when quizzed.
Phee, who is Sungai Puyu assemblyperson, also declined to comment on the matter. He oversees the environment, welfare and caring society portfolio.
- Mkini