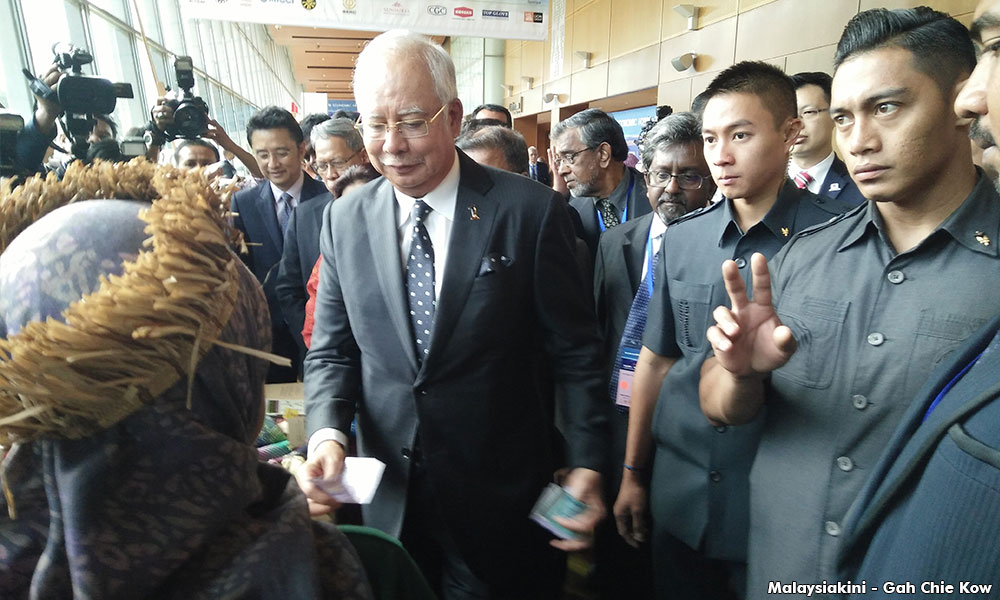 Prime Minister Najib Abdul Razak has rubbished Pakatan Harapan's pledge to abolish GST if the opposition coalition wins the next general election.
He said Harapan made the
pledge
, without providing answers as to how it would generate income for the nation.
"They want to abolish GST, with no answer at all on how they would find the RM41 billion in revenue that GST bought last year," he told a forum organised by the National Chamber of Commerce and Industry of Malaysia (NCCIM) in Kuala Lumpur this morning.
Najib also accused the opposition coalition of not having the interests of the people at heart.
"They are scaremongering and spreading lies for their own selfish political reasons. They do not have the good of Malaysia and its people at heart.
"This government will continue its reform programme which has been hailed by experts around the world, in order to serve the rakyat," he said.
"We will ensure that Malaysia continues on its journey towards becoming a high-income nation," he added.
- Mkini