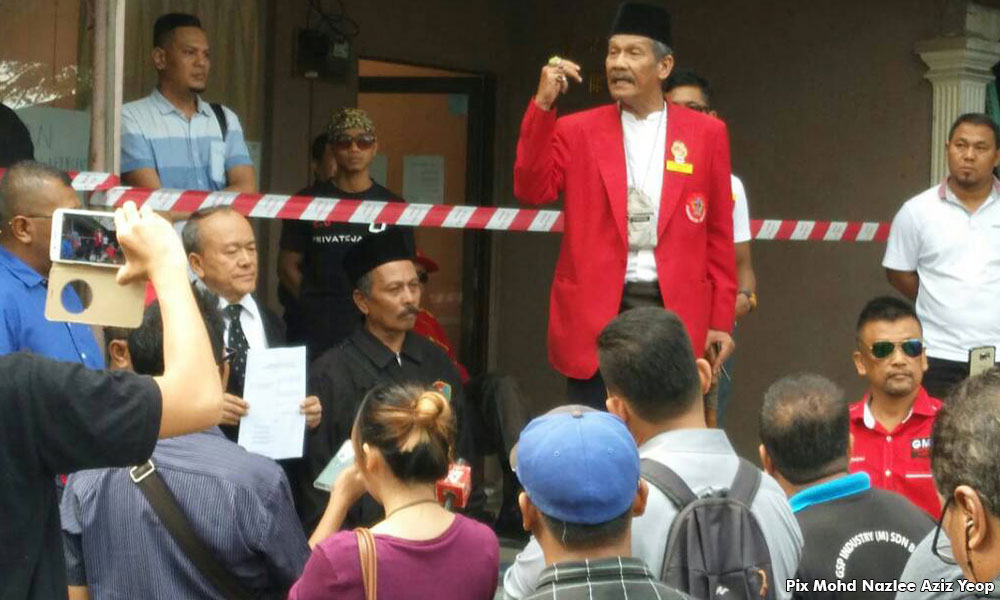 A scuffle broke out at a planned demolition of unauthorised roadside shops in Hulu Kelang, Ampang this morning.
Videos of the event show about 30 young men kicking and jumping on each other next to a tractor parked outside a row of shops.
They then starting shoving and punching each other, some were seen falling to the floor.
Police officers, some dressed in helmets and holding shields, were on scene.
Umno Batu 7 chief Mohd Nazlee Aziz Yeop (man in red blazer) had spoken passionately at the scuffle but played it down when contacted afterwards.
"It was just a commotion. When the tractor started (its engine), some of them 'went wild'. They were the shop owners, about 30 of them," he told Malaysiakini.
Seven shops by the side of the road leading into the Ukay Perdana neighbourhood in Ampang were slated to be demolished today to make way for the East Klang Valley Expressway (EKVE).
The shops are squatters.
image: https://i.malaysiakini.com/1137/7f323d953938f703acaed3c902b82083.jpeg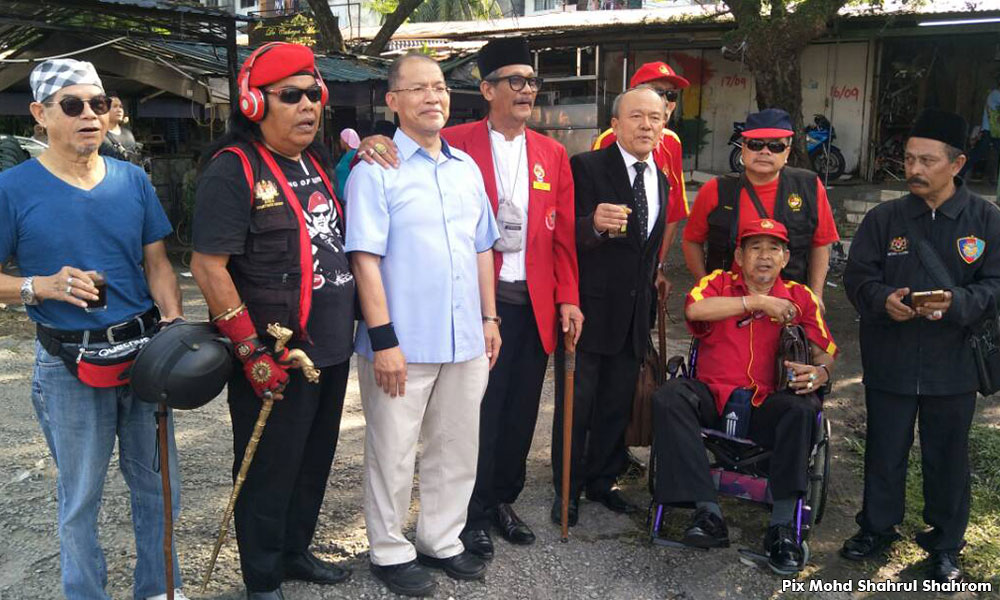 Hulu Kelang assemblyperson Saari Sungib (
photo
) was also present at the scuffle.
"I arrived at about 9.30am and shook hands with the shopkeepers and police officers. Nazlee and his entourage arrived later at 10am.
"I was right in the middle of the scuffle, but there was no violence, only angry shouting," he said when contacted.
The Amanah Selangor deputy president later chaired a meeting at the Penghulu Hulu Kelang office involving shop owners, officers from the Gombak Land Office (PTG), EKVE as well as Nazlee.
"Before this, meetings only involved me and the shop owners' action committee members discussing with the authorities. We have had more than 20 meetings.
"But today Nazlee suddenly showed up, he was never involved prior to this. Hopefully, untoward incidences (like today) won't happen again," he added.
It was decided at the meeting that the demolition works would be delayed by another two weeks. Saari said he had appealed to EKVE once again to provide the shop owners with compensation and replacements for their shops.
Nazlee admitted that he, along with fellow members of the Coalition of 1Malaysia NGOs (GN1M), had decided to intervene on behalf of the shop owners after reading about it in the media.
"After reading about the issue twice in Sinar Harian, we GN1M decided to come and intercept and help the shop owners.
"In the end, we succeeded in making the developers (EKVE) reconsider," he said.
Despite saying it was the shop owners who had caused the commotion, Nazlee had put out a message to the media yesterday that read, "asking all Umno friends, let's come in large numbers to protest the demolition of an Umno hall and shops of our friends at Batu 7, Hulu Kelang tomorrow by MPAJ (Ampang Jaya local council)".
When contacted today about the state of the Umno hall today, he said the hall was not affected by the demolition works.
"The seven shops (slated for demolition) are very far away from the Umno hall.
"The hall is not affected, it's not involved," he said matter-of-factly.- Mkini