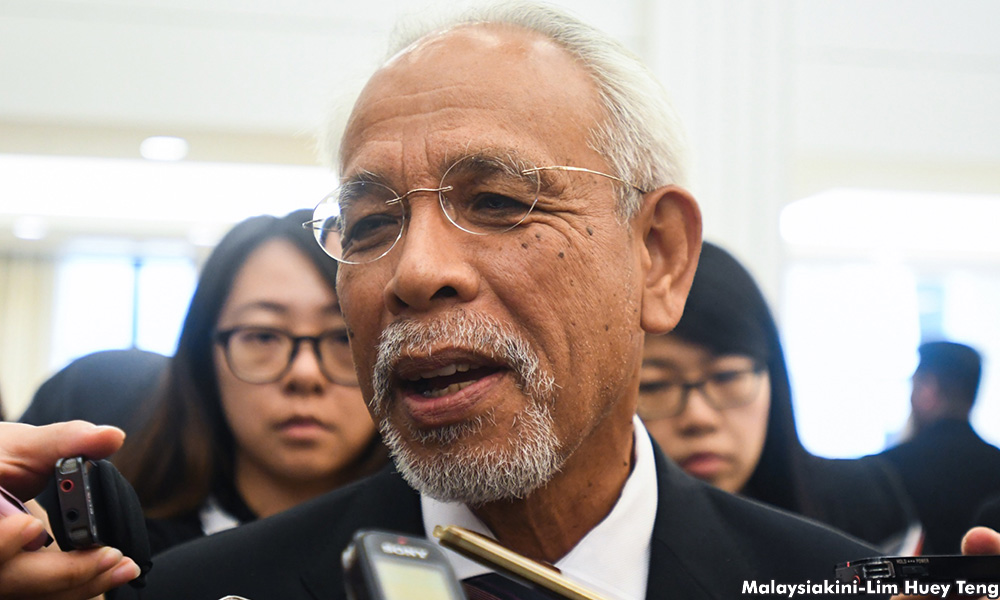 Johor Bahru MP Shahrir Abdul Samad said he concurs with Johor Sultan Ibrahim Iskandar who disagreed with the design of the Rapid Transit System (RTS) bridge that would connect Malaysia to Singapore.
He said he also understands the sultan's call for the bridge not to be built in a 'crooked' manner.
"It turns out that not many like the crooked design, not just me. When I read (the sultan's statement), I smiled and nodded in understanding.
"When we talk about bridges, it is originally for crossing from one place to other in a direct manner, not in a bent or crooked way," he said.
He was speaking to reporters after attending the launch of the book "National Book Policy and TN50" by Sungai Besar MP Budiman Mohd Zuhdi at the Parliament lobby today.
Earlier today, Berita Harian quoted the Johor Sultan as saying that he disagrees with the design of the rail bridge that would connect Bukit Chagar, Johor Bahru, to Woodlands, Singapore.
Ibrahim proposed a straighter bridge that is closer to and at the same height as the Johor-Singapore Causeway, or slightly higher.
"If I don't like it, Johoreans don't like it too. If you proceed anyway, I would not agree to it," he said.
He also questioned Malaysia and Singapore's move to use different contractors to build their respective country's portion of the bridge.
He said he would raise the matter with Singaporean Prime Minister Lee Hsien Loong when the two meet next month.
The RTS project, which entails a 30-year concession, was proposed in May 2010 as an alternative route for 80,000 to 100,000 Johor Causeway users each day.
Malaysia had picked Prasarana Malaysia Bhd for the job, while Singapore picked SMRT Corp.
"Why must it be Prasarana? Why not the Johor government? They should remember that land matters (in Johor) are under Johor's jurisdiction, not the federal government's.
"If you are not from here, you won't understand Johoreans' sentiments," he was quoted as saying.
Meanwhile, Shahrir said the matter was open for discussion, and welcomed the sultan's admonishments.
"I think this can be resolved between all parties in Malaysia, Johor, and Singapore to achieve the best outcome.
"I thought there was already a discussion, but I was not involved in such matters. Regardless, his majesty has his reasons for his rebuke," he said.
Malaysia and Singapore will
sign
a bilateral agreement on the development of the RTS Link this December. -Mkini