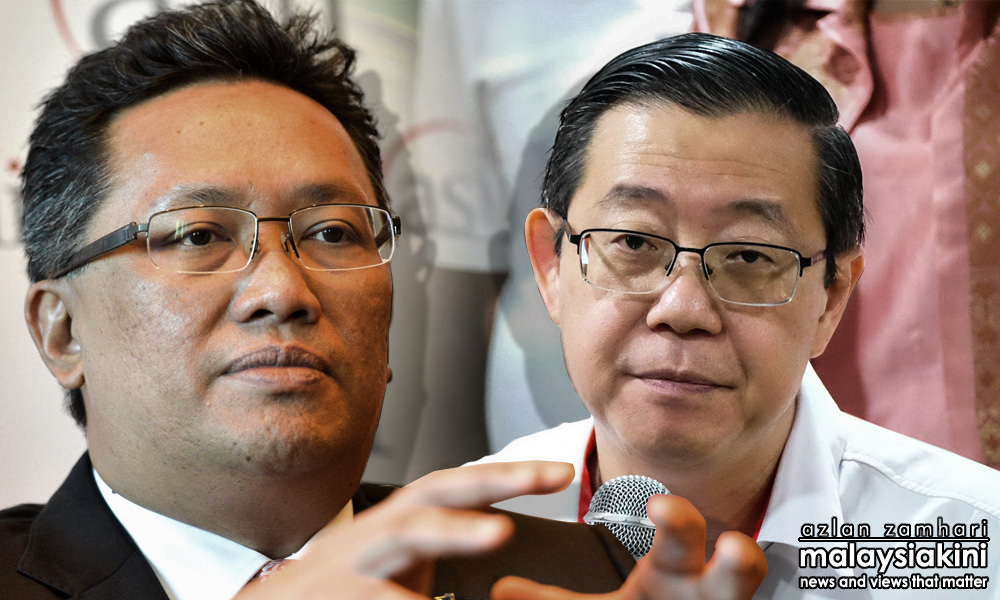 MP SPEAKS
| Lim Guan Eng issued a long press statement where he hurled more personal insults at me - this time, he said that I do not know how to count and should go back to school to study accounting.
As we all know, Lim had previously admitted that the 95 percent reduction in Penang's debt was due to the federal government's assistance. It was certainly not due to any "good governance" or (the state's) CAT (Competency, Accountability and Transparency slogan) since the Penang government's yearly operational expenses have now steadily grown over the years to become 500 percent higher of what it was in the year 2008.
However, Lim disputes my statement that without the 2011 water restructuring assistance from the federal government, Penang's state debt would have tripled instead of being reduced 95 percent. This is why he is saying I should study accounting.
The calculation is actually quite simple. I am surprised that Lim did not understand.
Penang's debt was RM687.8mil in 2010. Due to the 2011 water restructuring agreement, the federal government then took over RM655.24mil of that debt, which resulted in a balance of just RM32.55mil - a 95 percent reduction.
However, Lim did not take into account that as part of the 2011 water restructuring agreement, the federal government also gave Penang an RM1.2 billion grant to expand the Penang's Mengkuang Dam.
Should the 2011 water restructuring agreement be cancelled then Penang's state debt will revert back to RM687.8mil, while Penang would have to pay back the RM1.2 billion grant.
This would mean that the total state debt would now be RM1,887.8 billion - or close to three times of what the RM687.8mil state debt was.
This is why the DAP-led Penang government will not want to cancel the 2011 water restructuring agreement even though I had challenged them to do so.
Nevertheless, I also thank Lim for confirming that the federal government had also given RM1.2 billion grants to the Penang government, which also proves another propaganda of DAP is false - that the federal government does not help Penang.
Lim also denies that his budget surplus was not due to the sale of state land, state land rights and state assets.
The Barisan Nasional Strategic Communications (BNSC) team has a list of such assets amounting to RM37 billion, being sold or traded away by the Penang government since the year 2008.
If Lim agrees, I can get the BNSC team to show the list for Lim to confirm, deny or correct. What say you, Lim?
---
ABDUL RAHMAN DAHLAN is a Minister in the Prime Minister's Department in charge of the Economic Planning Unit. He is also the BN Strategic Communications director. - Mkini