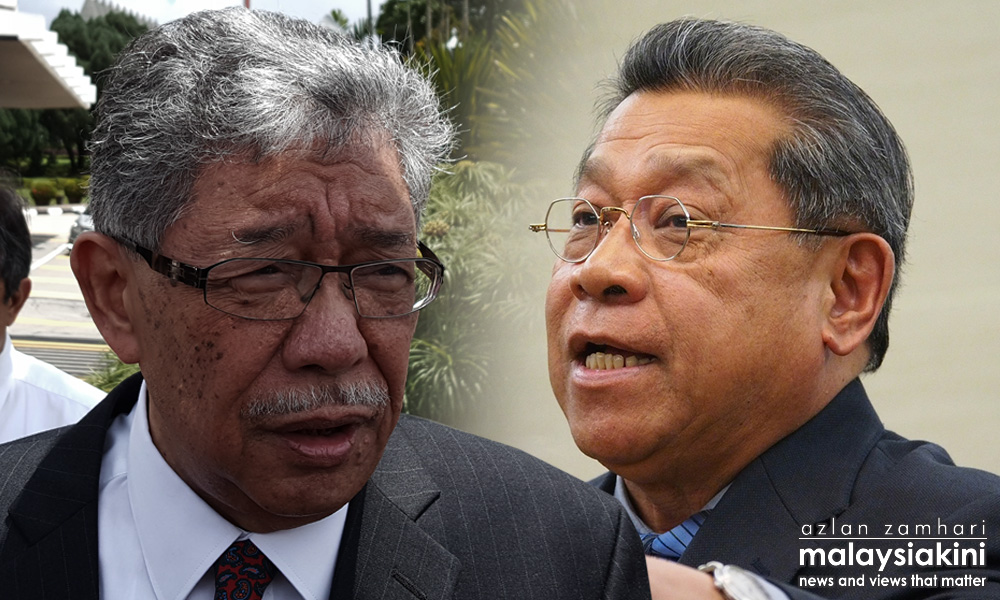 Dewan Rakyat Speaker Pandikar Amin Mulia is yet to give an affidavit-in-reply to Tawfik Ismail's application to prohibit Parliament from allowing PAS president Abdul Hadi Awang's motion on Syariah Courts (Criminal Jurisdiction) Act 1965 (Act 355), or any motion with similar characteristics, to be tabled and debated.
This is despite the High Court in Kuala Lumpur having, on June 23, directed Pandikar to do so.
Tawfik's lawyer Muhammad Faizal Faiz Mohd Hasani said the government lawyers had promised to do so by Aug 22.
"Pandikar has not filed his affidavit for nearly two months and the government lawyers had indicated they would do so by Aug 22. However, it has yet to be determined whether the court would allow the reply to be admitted as it has passed the required time frame.
"The speaker cited constraints for not abiding by the court directive," Muhammad Faizal said.
He said with Justice Kamaludin Md Said, being one of those involved in the Royal Commission of Inquiry into the foreign exchange losses of the 1990s, next week's hearing on Aug 16 has been vacated.
"The registrar, Norazlin Othman has fixed Oct 31, as the hearing date for the application," he said.
Senior federal counsel Shamsul Bolhassan when met confirmed the Oct 31 hearing date. Shamsul also indicated they may not file a striking out application.
Tawfik, the son of the late Dr Ismail Abdul Rahman, Malaysia's deputy prime minister in the 1970s, had in March
filed
an originating summons naming Pandikar and Dewan Rakyat secretary Roosmee Hamzah as defendants.
Tawfik is seeking to prohibit the Dewan Rakyat from allowing Hadi's motion on Act 355, or any motion with similar characteristics, to be tabled and debated in Parliament.
He claimed Hadi's motion did not conform with the requirements of the Standing Orders of the Dewan Rakyat.
The proposed amendments, Tawfik claimed, violated Article 8 of the Federal Constitution, which guarantees equality for all Malaysians.
The matter would affect national policy and therefore the Conference of Rulers should first be consulted.
"Hadi's motion on Act 355 was not first referred to and consulted with the Conference of Rulers, as required under Article 38 of the Federal Constitution," Tawfik said in the filing.
It was reported that Malay rights group Perkasa had tried to intervene to be a party in the suit but this was
dismissed
by Justice Kamaludin. - Mkini