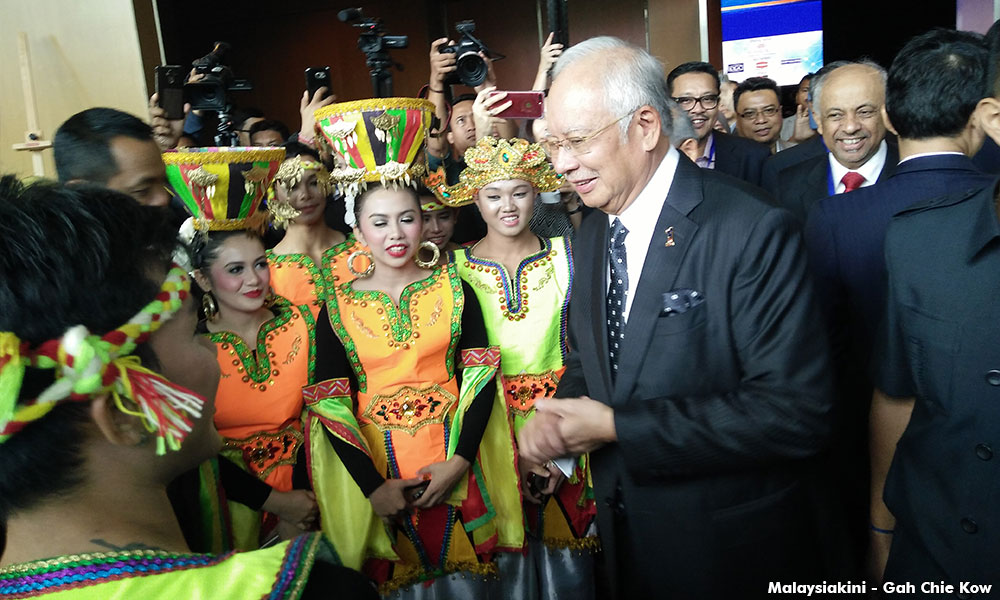 Prime Minister Najib Abdul Razak today defended the government's decision to take an RM55 billion soft loan for the East Coast Rail Link (ECRL) from a China bank.
"The long-term loan that we received from China is on a very, very competitive basis," Najib said when attending an economic forum in Kuala Lumpur.
The government has courted controversy for awarding the project to China Communications Construction Company (CCCC).
Back in March, the
Finance Ministry
had said that the project had to be executed by the CCCC if it were to qualify for financing from the China Export Import Bank.
The loan, taken for 20 years, also allows for a grace period of seven years, during which the government does not need to repay the principal.
In his speech today, Najib, who will launch the ECRL project in Kuantan tomorrow, described the project as "game changer" that would boost economic growth in three states along the East Coast.
"This project will be a game changer for the East Coast states. With the project completed, Pahang, Terengganu and Kelantan will expect to achieve one percent to 1.5 percent additional growth per year," he said.
Najib then slammed some opposition lawmakers for politicising China's investments.
"Such a myopic and narrow-minded view betrays a fundamental misunderstanding of economics, and would be bad for this country," he said.
- Mkini