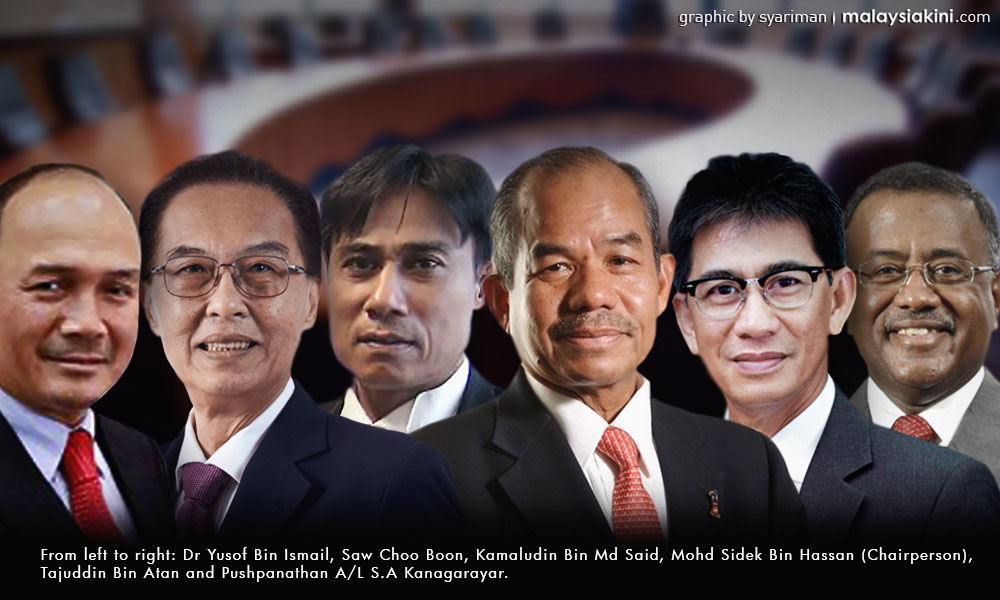 The Royal Commission of Inquiry (RCI) tasked with investigating the foreign exchange losses incurred by Bank Negara Malaysia in the 1990s began its first hearing today, despite objections raised by lawyers representing Pakatan Harapan chairperson Dr Mahathir Mohamad and de facto leader Anwar Ibrahim.
The counsel for Mahathir and Anwar, Haniff Khatri Abdulla and R Sivarasa, had earlier questioned whether the commission's composition was lawful and did not breach natural justice.
They were of the opinion that membership of the RCI should not be similar in composition to the task force that had earlier recommended the setting up of the RCI.
Both lawyers also asked permission to actively participate in the proceedings.
However, Petroliam Nasional Bhd (Petronas) chairperson Mohd Sidek Hassan, who heads the six-member panel, pointed out that the appointment of the commission's members had been consented to by the Yang di-Pertuan Agong.
"Therefore we have made the position that we shall continue (with the inquiry)," Mohd Sidek said.
He allowed the lawyers to represent themselves in the proceedings, but added that the issues they could raise would be "subject to relevancy of issues as per terms of reference decided earlier".
-Mkini