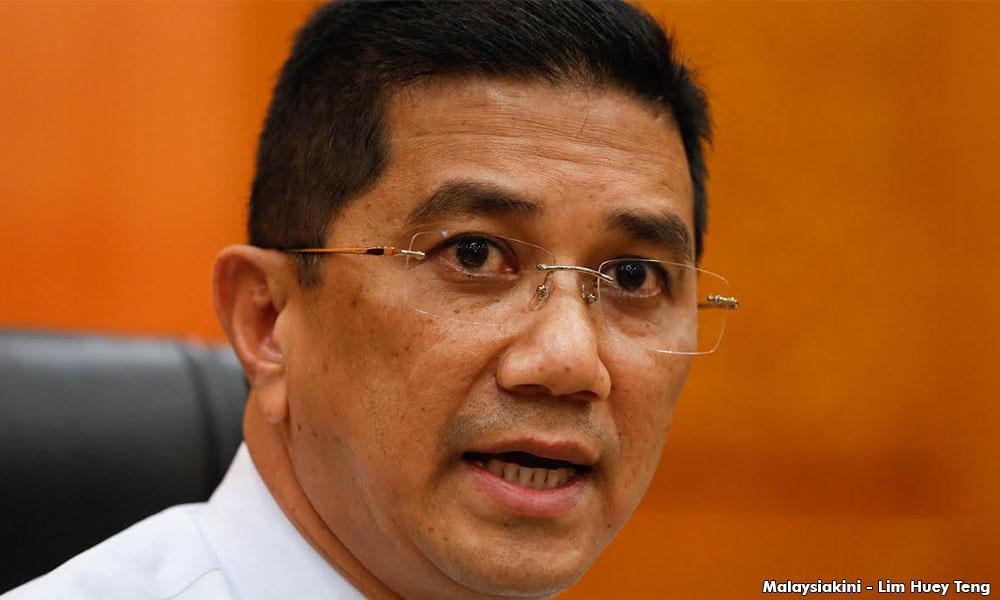 PARLIAMENT
| Putrajaya wants the Selangor government to be an
ayam jantan
(cockerel) and make a
hantaran
(dowry) offer to take over water concessionaire Spalsh.
However, Energy, Green Technology and Water Minister Maximus Ongkili refused to disclose how much the dowry is worth, telling Selangor Menteri Besar Azmin Ali (PKR-Gombak) to figure it out for himself.
Ongkili said the Selangor government can find out Splash's value by subtracting its liabilities from its assets, based on the company's annual report.
"The Federal government is a mediator or marriage counsellor. They (Selangor) want to 'marry' Splash but don't dare to name the price or dowry. It's better if I marry (Splash) myself then.
"Be an ayam jantan make an offer to Splash, and we will say what the fair value is," the minister said in the Dewan Rakyat today.
Splash is the only remaining water concessionaire that the Selangor government has yet to acquire to complete its takeover of water facilities in the state.
Negotiations have been ongoing for years, and most recently an April 6 deadline was postponed to Oct 6.
However, Azmin said his administration cannot make an offer because Putrajaya has not revealed how much Splash is worth, based on the Deloitte valuation that was called for.
Ongkili said that the federal government has no obligation to reveal the figure, saying it was for Putrajaya's own use to determine whether Selangor was making a fair offer.
The refusal to disclose a price incensed Azmin.
"It's not us (Selangor) who will finance (the takeover), the financiers are the federal government so you're the one who should make the offer.
"See if the price will burden the people," Azmin said.
Deputy speaker Ronald Kiandee stopped the argument from proceeding further by ordering the House to move on to the next question.
Earlier, Ongkili had said that the Selangor government's failure to acquire Splash has caused the state's main concessionaire, Syabas to accumulate debts to the point that it can't pay its electricity bills to Tenaga Nasional Bhd. - Mkini