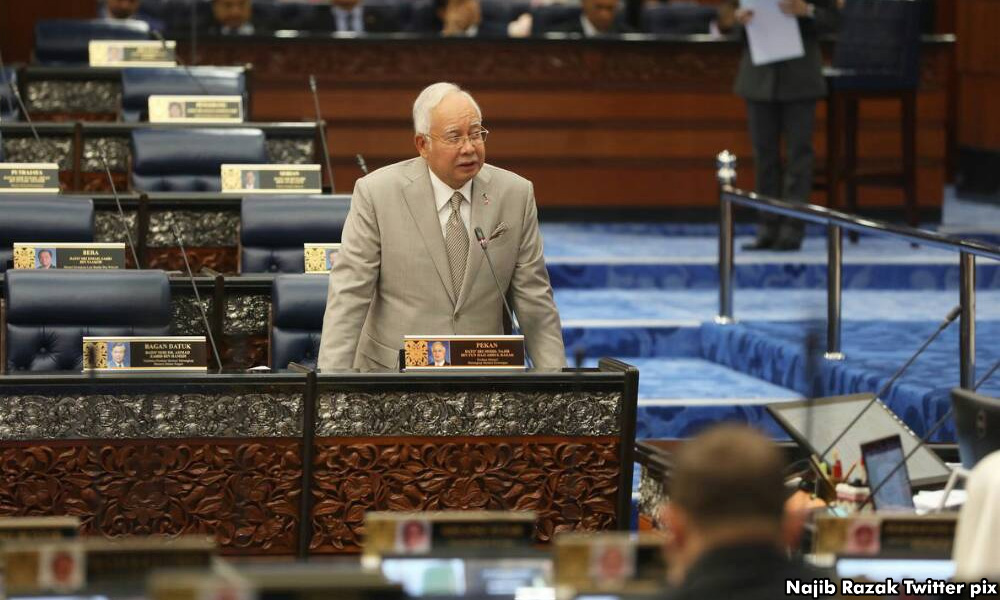 Prime Minister Najib Abdul Razak will continue to lead the country as long as the people want him to stay.
"I will not shirk from my responsibility for as long as the people want me to continue to lead, and I will do my level best," Najib said during his keynote address at the National Chambers of Commerce and Industry Malaysia Forum @ Ballroom, KL Convention Centre.
He pledged the BN government will be a fair government instead of a populist one.
"I assure you that we will be a fair government and the government will steer towards a better nation and future.
"We will not be populist just to win favour or support from the people," he added.
Earlier, he spoke of how his office in Parliament ended up like a "fish market" when people turned up to see him before Budget 2018, slated to be announced in October.
"I am worried that I may not be able to realise everybody's expectation when they walk to the door of my office, they expect whatever they want, to be approved," he said.
- Mkini