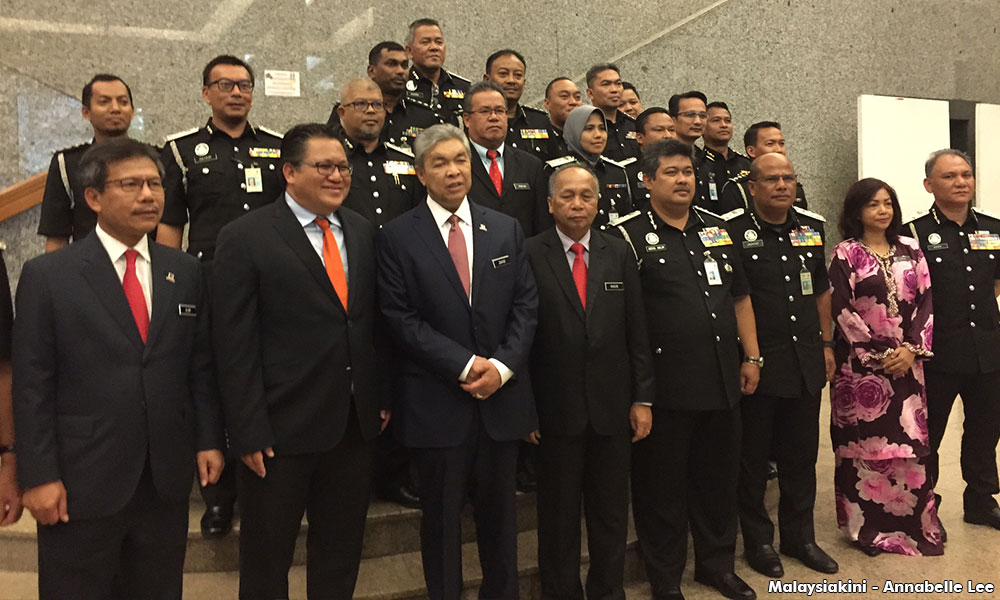 In the wake of Dr Mahathir Mohamad casting aspersions on his wealth, Deputy Prime Minister Ahmad Zahid Hamidi has declared that he is free of corruption.
Zahid, who also oversees the home affairs portfolio, said all departments within his ministry are clean as well.
"I, the Home Ministry and all departments within it are free from corruption.
"It isn't easy to ensure that we and our associates are free of corruption, but this is possible if we have high morals," Zahid told a function in Putrajaya this morning.
Zahid was speaking after witnessing Immigration Department director-general Mustafar Ali and more than 400 officers taking the anti-corruption pledge (IBR) at the Immigration Department headquarters.
Last week, Mahathir claimed that Zahid failed to provide clear answers on the RM230 million in his bank account when declaring his assets to the former prime minister in 1996.
The deputy prime minister has maintained that he acquired his wealth during his tenure in the corporate sector.
- Mkini