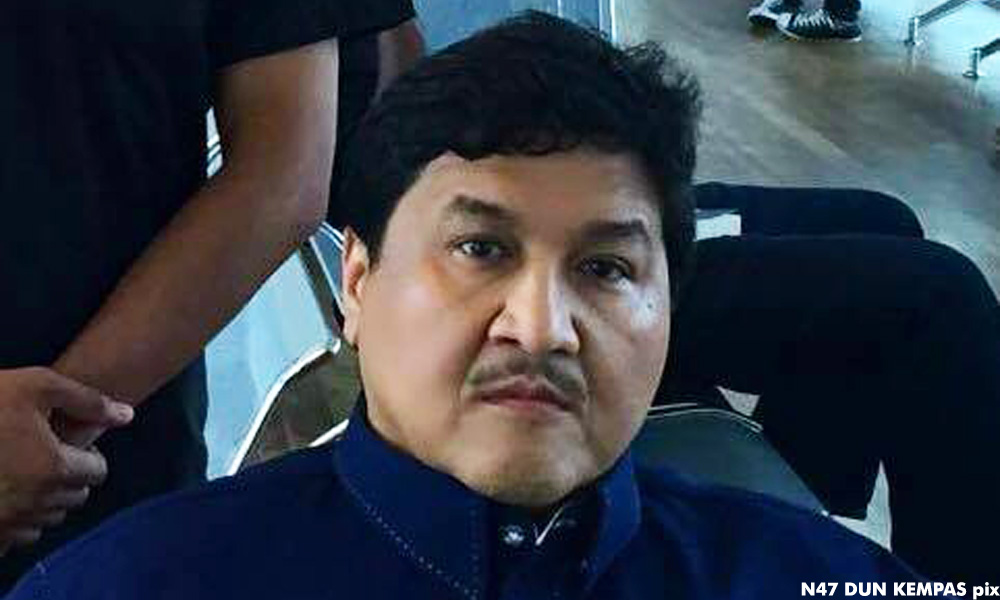 Digging up dirt on Dr Mahathir Mohamad is not a wise strategy, warned a Johor Umno leader.
Likening it to a game of strip poker, Kempas assemblyperson Tengku Putra Haron Aminurrashid Jumat said for each time someone uncovered something about Mahathir, the former premier would hit back with something worse.
"In a poker game, it is not wise to play with a person who has unlimited capital of the same currency...In 22 years at the helm of the country, one will definitely have gathered enough chips to play a lifetime of poker.
"For every hit the former (premier) receives from those who served under his administration, we will see a counterattack of equal proportions, if not bigger," Tengku Putra Haron wrote on his blog today.
He was commenting on Deputy Prime Minister Ahmad Zahid Hamidi's move to question Mahathir's ethnicity last weekend.
Zahid had told the Kelana Jaya Umno division annual general meeting that he was in possession of Mahathir's original identity card which bore the name "Mahathir a/l Iskandar Kutty".
The minister questioned Mahathir's ethnic allegiance and accused him of trying to lead the Malays astray.
Tengku Putra Haron warned that local leaders and the grassroots are worried that the clash between Umno and Mahathir would only end up benefitting DAP.
"(DAP) does not sit in the 'strip poker' game, but remains in the sidelines ready to spin and expand on these revelations," he added.
He also said Umno, as the ruling party, could not plan its attacks just like Mahathir does, as the latter had "nothing to lose" and did not prioritise the country's future.
"We must not plan our assault like we have nothing to lose with everything to gain, but put on the scale some diplomacy, our testimony from the last eight years, and a strong dash of youth to remind their peers not to fall into the trap of someone who banks on their ignorance of the past in the absence of the internet," he said.
He said Umno had a responsibility to ensure Malaysia's growth and maintain its role as a global player. - Mkini