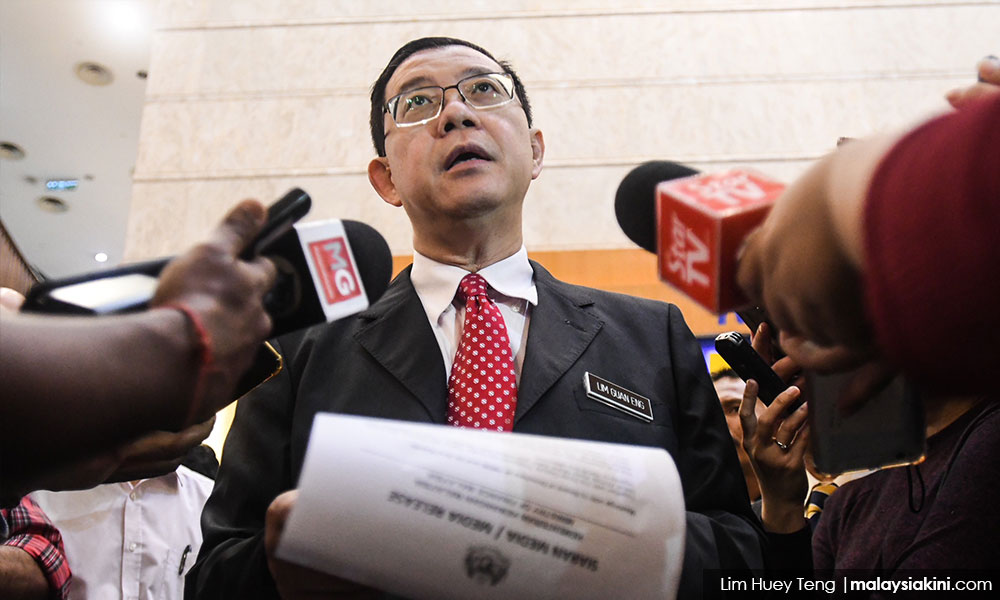 After receiving a briefing from 1MDB, Finance Minister Lim Guan Eng says that one of the company's directors had admitted that its alleged US$2.5 billion (RM9.8 billion) in "fund units" investments were a scam.
Lim said this after receiving a briefing from 1MDB directors Norazman Ayob and Kamal Mohd Ali, president and CEO Arul Kanda Kandasamy, former CFO Azmi Tahir and former general counsel Ivan Chen.
"The board of directors, who would be supplying the ministry with the 1MDB board meeting minutes, claimed that they have repeatedly disputed the value and even the existence of these investments during the monthly board meetings.
"This is because the 1MDB management has repeatedly failed to supply the board with any evidence over the existence of these investments over the past two years.
"Kamal Mohd Ali called these 1MDB investments 'a scam'," Lim said at a press conference in Putrajaya today.
In total, 1MDB previously claimed it held approximately US$2.5 billion (RM9.8 billion) in "fund units" with US$940 million being held by its subsidiary Brazen Sky Ltd, and another US$1.56 billion by a separate subsidiary, 1MDB Global Investment Ltd (1MDB GIL).
However, the US Department of Justice has claimed the "fund units" were "relatively worthless" and was a front for money that had already been stolen.
During the same briefing, Arul Kanda, who previously insisted the
fund units
were available for 1MDB to use in repaying its debt, now said he was
unsure
about it.
The 1MDB CEO also said that he is "in the dark" about the state of the company's finances, according to Lim.
"Arul Kanda when asked, highlighted that he is on 'garden leave' until the end of his contract in June 2018.
"Therefore, he claimed that he is in the dark as to the financial situation of the company," said Lim.
The new Pakatan Harapan government has accused the previous BN administration of trying to cover up the multi-billion ringgit 1MDB scandal and has vowed to uncover alleged wrongdoings. - Mkini