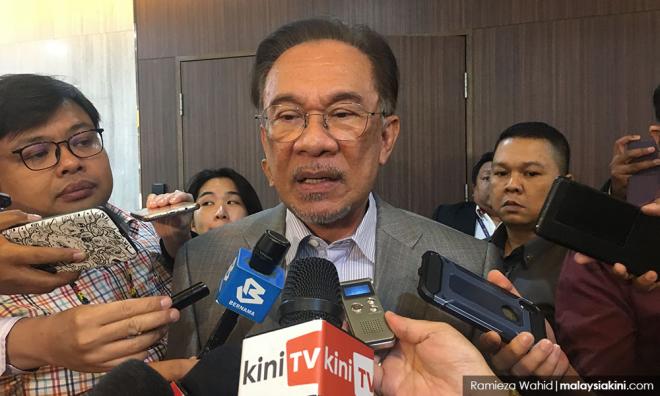 The Attorney-General's Chambers won't be charging Anwar Ibrahim over allegations of sexual assault against Muhammed Yusoff Rawther due to lack of evidence.
In a statement today, Solicitor-General Engku Nor Faizah Engku Atek said there were "contradictions of material facts" that could not support prosecution under the Penal Code.
"We also found there is insufficient evidence to prosecute on the reports lodged based on the evidence available in the investigation papers.
"In the circumstances, we agree with the recommendation of the police that the case be closed," she said, adding that the probe may only be reopened should new evidence becomes available.
In November last year, Yusoff had authored a statutory declaration to claim that he was a victim of an attempted sexual assault, perpetrated by Anwar at the latter's home in Kuala Lumpur on Oct 2, 2018.
Engku Nor Faizah's statement did not mention the complainant nor the alleged wrongdoer.
Meanwhile, Engku Nor Faizah clarified that Attorney-General Tommy Thomas was not involved in the case because he was previously associated with Anwar.
"(The attorney-general) recused himself from all deliberations regarding the above case, and was not involved in any deliberations thereon.
"A team of deputy public prosecutors under my supervision were entrusted to evaluate the evidence and to make any decision thereon," she said. - Mkini