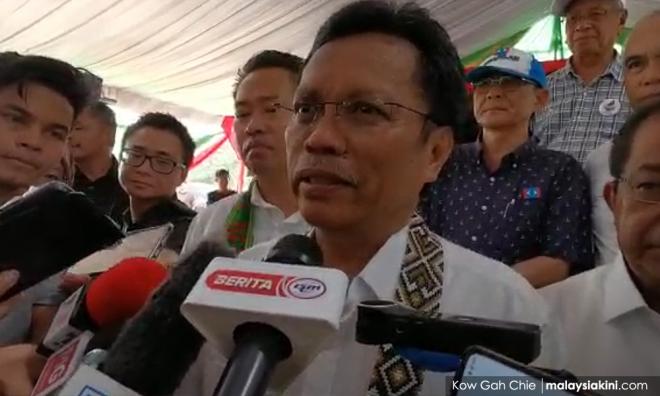 KIMANIS POLLS
| Sabah Chief Minister Mohd Shafie Apdal has denied abusing power in announcing the setting up of a new district office during the Kimanis by-election campaign.
This came after electoral watchdog Bersih
slammed Shafie
for abusing his power and resources to announce the setting up of a district office in Bongawan.
Shafie said he merely announced something that had already been announced by the previous administration.
"That was not my announcement. The previous government made the announcement and promised (to build a district office)," he said.
"I am not abusing my power. It was an unfulfilled promise," he told members of the media after attending a Kimanis youth assembly at Bongawan town last night.
Shafie also argued that he chose to make the announcement during the election campaign as the people demanded to know, immediately, the latest status of the plan for a district office in Bongawan.
"They can demonstrate against the Sabah Temporary Pass, but I cannot announce what had been promised before?" he said.
In 2011, BN planned to merge the Kimanis, Bongawan and Membakut sub-districts into a full district, witin a year.
On Jan 11, Shafie announced the setting up
a new district office
in Bongawan, which makes for one-half of the Kimanis parliamentary constituency area.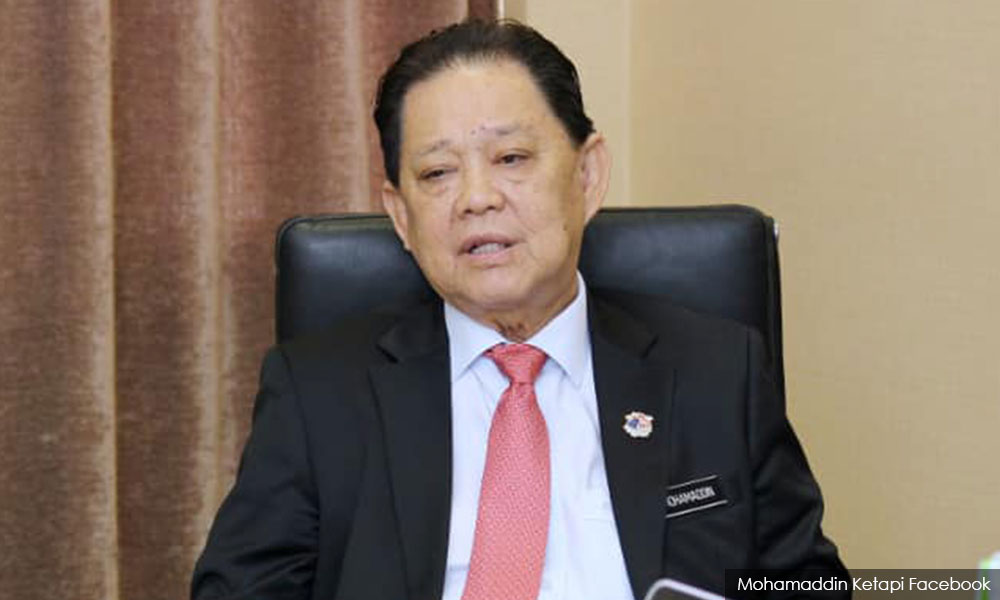 Besides Shafie, Bersih also found fault with Tourism and Culture Minister Mohamaddin Ketapi (above) for announcing RM50,000 for a school where a tourism event was held.
"For Shafie and Mohamaddin to announce special developments or allocations during the by-election is, in our view, an abuse of power and state resources.
"To use state resources, that is taxpayers' money, to fish for votes is an abuse of the power that was bestowed upon them at the last general election," Bersih said.
Shafie was quoted by the New Straits Times on Jan 12 as saying that this was not an issue.
"If the allocation has been tabled in the 2020 Budget, it should just be given, why delay it?" he had said.
"We are not saying that we want to abuse power but we know there is an existing allocation for identified locations.
"It is a non-issue as people want them," Shafie said.
On Jan 11, Mohamaddin announced the RM50,000 allocation for a school where a "Cuti-cuti Malaysia" roadshow was held.
Mohamad promised to channel the funds using the minister's allocation.
He made the announcement after Papar District Officer Ghulam Rasul Hapil asked for a donation to repair or upgrade SMK Bongawan II.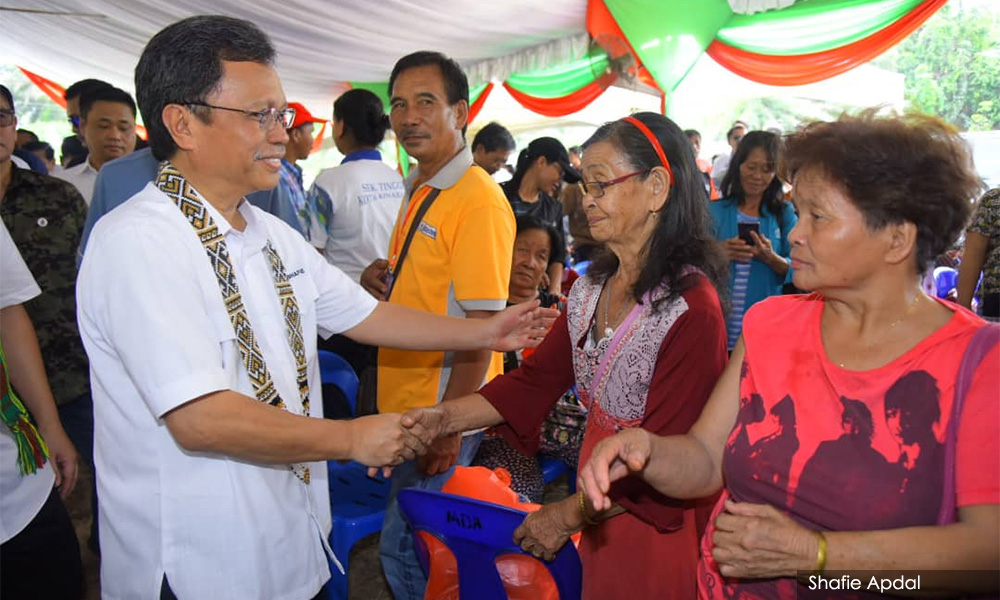 As for the latest police arrest involving a Pakatan Harapan lawmaker, Shafie said it would not impact Warisan's chance in winning the Kimanis by-election.
"The people in Sabah are confined to local issues here. What happens here matters most to us.
"What happened (regarding the arrest) is not important to us, but the matter is that we are not electing a government, we are choosing a representative.
"The arrest of (individuals) from the political arena is something normal," the chief minister said, adding that the arrest only showed that the government is transparent in taking action, regardless of one's status and position in the parties.
"This shows that the government is a responsible one."
Dengkil assemblyperson
Adhif Syan Abdullah
was recently nabbed, along with 16 other unidentified ministry officers and women, in a raid at a condominium along Jalan Puchong in the wee hours of Sunday morning.
It was said Adhif was detained for using illicit drugs.
The Kimanis by-election campaign officially began on Jan 4 and voters will go to the polls on Jan 18.
The by-election was called after the Election Court voided the Kimanis election result in the 14th general election, on grounds that the Election Commission (EC) failed to comply with election procedures.
Umno is represented by Mohamad Alamin, who is contesting under BN's banner, in this by-election while Karim Bujang is in the battle for Warisan. - Mkini