KIMANIS POLLS
| Sabah Temporary Pass (Pas Sementara Sabah, PSS) holders should be allowed to travel to Peninsular Malaysia if the government truly wants to implement the scheme, Umno supreme council member Abdul Rahman Dahlan (
above
) said.
He argued that the travel restrictions imposed on PSS holders were proof that the pass is not safe.
"We want PSS holders to be allowed to fly to the peninsula to find work and live there, since it is an official document.
"The peninsula should share the burden with the people of Sabah. Why limit it to Sabah?
"It is a national problem that should be shared," Rahman said while campaigning for BN in the Kimanis by-election yesterday.
The PSS is
a new document
to be issued by the Immigration Department to irregular migrants in Sabah, replacing the existing IMM13, Burung-burung cards and census certificates.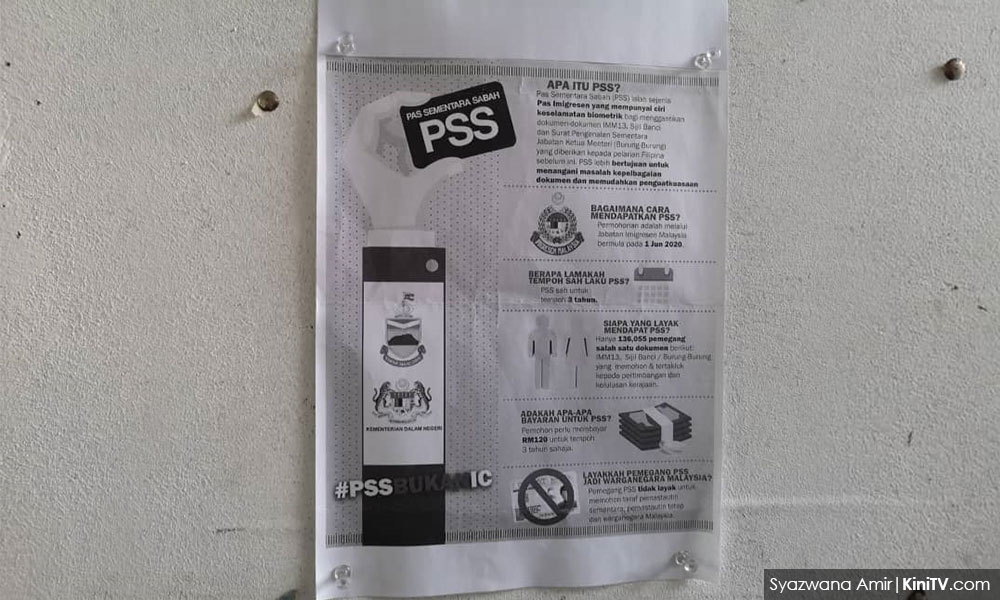 Holders of IMM13 are Filipino refugees who fled to Sabah in the 1970s, during the escalation of the separatist violence in the Mindanao region that saw many fleeing the Marcos regime.
Economic migrants, on the other hand, were given Burung-burung cards in the 1980s. Others were given Federal Special Task Force Banci (census) cards in the 1990s.
IMM13 is issued by the Immigration Department, while the Burung-burung cards are issued by the Chief Minister's Department and the census certificates by the National Security Council.
The new document has become a hot topic in the Kimanis by-election, where the opposition claimed that implementing the PSS would worsen illegal immigration into the state and pose security threats.
Home Minister Muhyiddin Yassin then explained that the PSS started out as BN-era proposal - namely the Sabah Temporary Residence Pass - and that it was being continued by the current administration with improvements.
Muhyiddin also said PSS holders are not allowed to leave Sabah, except for certain reasons, but Rahman cited this as proof that the scheme is problematic.
"If the peninsular does not want (to receive PSS holders) as Muhyiddin (and his deputy) Azis Jamman had said, that means Pakatan Harapan admits that this is a big problem.
"The PSS card is problematic, and they want to avoid this problem by not allowing PSS holders to find work (in Peninsular Malaysia)," Rahman argued. - Mkini