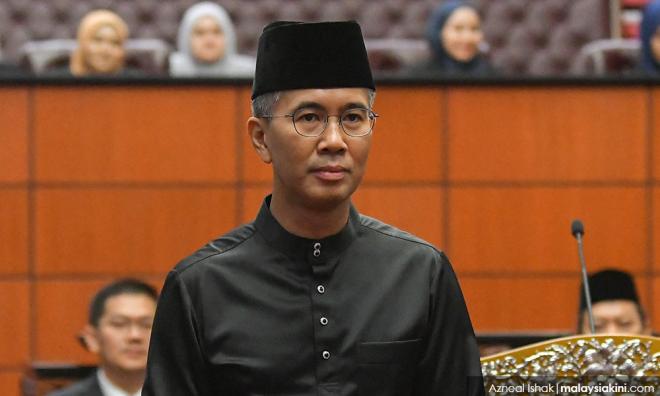 Finance Minister Tengku Zafrul Tengku Abdul Aziz said that the direct fiscal injection of RM25 billion into the recently announced stimulus package comes from reallocation of funds within the government.
"There will be a bit of reallocation of funds within the government, probably about RM2 billion to RM3 billion.
"While the rest will be funded through a mixture of what we already have through the government ecosystem, and the remainder will partly be done through borrowing," Tengku Zafrul (photo) said in an interview with Astro Awani this evening.
He said that the government has a variety of agencies and subsidiaries which are able to release some money either through dividends or borrowing.
He explained that there will be no budget cuts, stressing that it's a reallocation of funds.
"The money is still within the system.
"If you look at the current expenditure out there, they have to be cut anyway..events, travels, postponement of Visit Malaysia, these are things that are not going to happen.
"We need to recalibrate the budget of the ministries. But what is important is the spending has to continue to stimulate the economy," he said.
Tengku Zafrul also explained that the budget deficit will go up.
"If you remember in the budget 2020, the deficit was projected to be around 3.2 percent, and today based on the Prihatin (stimulus) package, the budget deficit is forecasted to be around 4 percent," he said.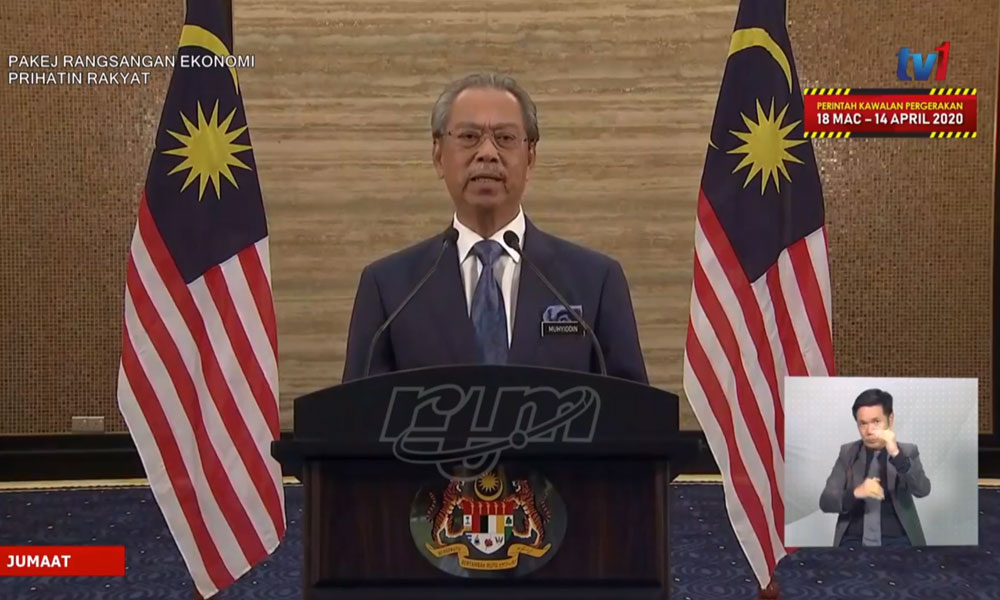 After the announcement on the stimulus package by Prime Minister Muhyiddin Yassin today, PKR president Anwar Ibrahim had suggested for Muhyiddin to allow certain allocation for the package to be
debated
in the parliament.
"In democratic countries such as South Korea, Japan, and Australia, their stimulus packages were debated in the parliament and closely monitored.
"Where is the source of the RM25 billion allocation? I suggest to the Prime Minister to seriously consider.
"Give room to the MPs to debate with the intention to enhance (the package) so the people get the allocation as promised.
"(the debate) and also to lift up the economic growth. No country can sustain with just spending without generating income," Anwar said.
Pakatan Harapan, in a
statement
, welcomed the conciliatory tone in Muhyiddin's announcement but noted that the actual direct government expenditure is only RM25 billion out of the overall RM250 billion.
It claims that the RM25 billion injection was made possible by the reforms by in government procurement and finances by Harapan over the past 2 years. - Mkini