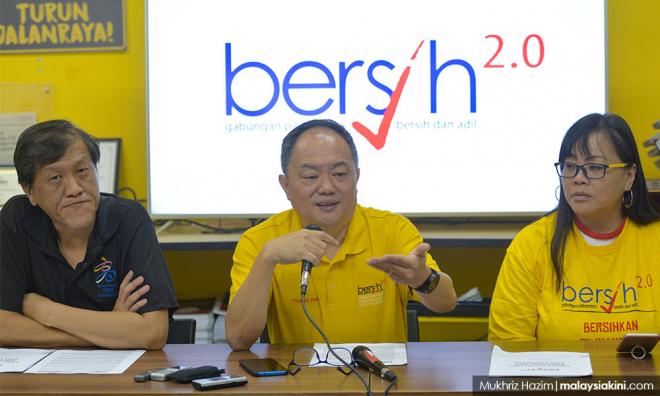 Pakatan Harapan was trounced in Tanjung Piai by-election because they insulted the people by trying to exchange goodies for their support, said Bersih 2.0.
Its chairperson Thomas Fann told a press conference today that despite Harapan having promised Tanjung Piai millions of ringgit in allocations, the voters still gave their votes to BN.
The electoral watchdog organisation, he added, was also disappointed to see Harapan continuing to flout election rules and commit electoral misconduct despite having fought against them before becoming the government.
"It is very sad as we see that the government that had fought for free and fair elections alongside us on the streets resorts to such behaviour in order to give themselves an electoral advantage.
"We don't think the people voted for a 'New Malaysia' to see old habits like this (recurring). We want to see new standards, new ethics.
"That is why we are not surprised to see that despite some RM23.93 million (that Harapan spent based on Bersih's calculation), they still got trounced in Tanjung Piai.
"No surprise. Because the people should not be taken for granted and that they are foolish enough to give their votes just because they receive some benefits from you. Thanks to Harapan themselves who over the years told the people to take the money and vote for the other side, the people actually did that this time," he said today.
The press conference at Bersih 2.0 office in Petaling Jaya this morning was held to announce the electoral watchdog's report on the Nov 16
by-election
in Johor, which saw the BN candidate from MCA, Wee Jeck Seng, scoring a landslide victory with an over 15,000 majority.
Fann said Bersih believed that the handing out of the "goodies" was among the reasons Harapan was rejected in Tanjung Piai though it was not the main cause of their defeat.
"To be honest, I don't think it is the main reason. There were other factors in the minds of voters. But certainly giving out money did not neutralise their negative feelings towards Harapan."
According to their report, Bersih recorded a total of 21 electoral offences committed by both Harapan and BN from the time the seat fell vacant after the death of its incumbent Mohd Farid Mohd Rafik in Sept right up to polling day.
Of the number, 12 were allegedly committed by Harapan including three instances of treating voters with food and gifts and nine for campaigning on polling day while BN had allegedly committed nine offences by campaigning on polling day.
Bersih's report also showed that Harapan had allegedly committed 10 counts of misconduct by abusing government machinery for their campaign.
Fann said they believe that the high number of violations of the rule that forbids campaigning on polling day was due to the momentum that the parties gained throughout the campaign period.
Thus, he said, Bersih was suggesting that the Election Commission introduce a cooling-off period between the end of the campaign period and polling day.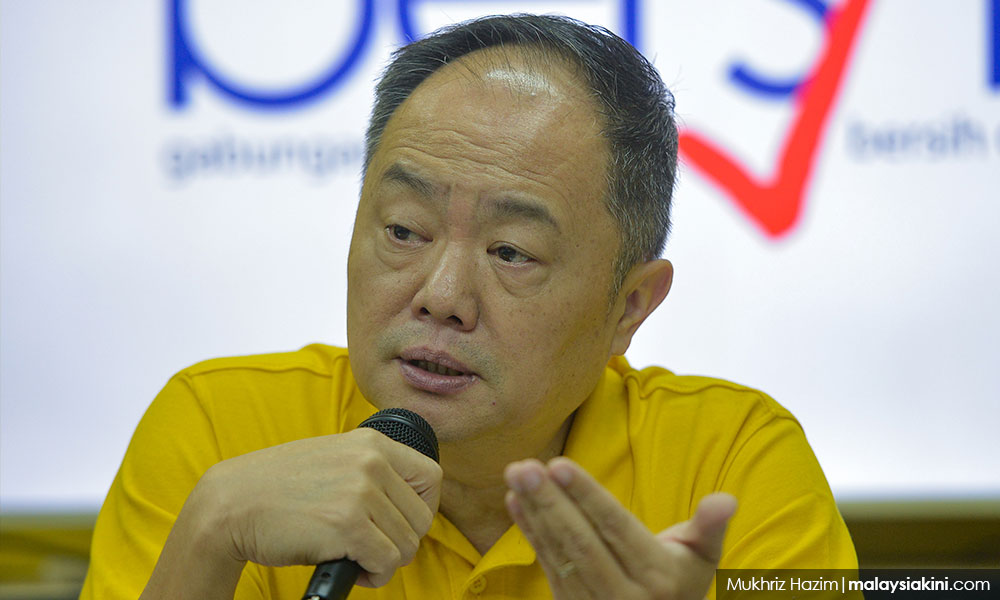 Bersih also highlighted the additional restriction on door-to-door campaigning by police which Fann described as a regressive move by the authorities.
"That is truly unheard of in the history of elections in Malaysia. We are of the view that during elections, the spirit of the constitution (under) Article 10 on freedom of speech and assembly should be respected and observed to a higher degree.
"This is to enable the people to see who they are voting for. We don't want to have candidates who are so desensitised. We want to hear what they are offering," he said.
Fann was referring to the announcement by police during the Tanjung Piai by-election that door-to-door campaigning could only be done with a permit from the police.
Fann added they were, however, glad that Attorney-General Tommy Thomas had
clarified
the matter by stating that such permission from the police was not required. - Mkini