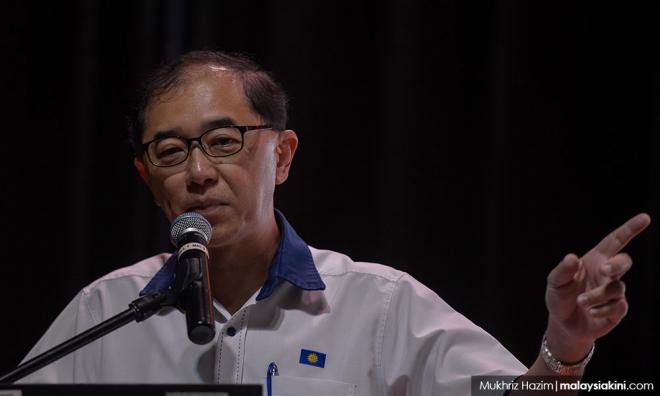 MCA deputy president Dr Mah Hang Soon gave a philosophical answer when asked if MCA will join Muafakat National following BN's overwhelming victory in the Tanjung Piai by-election.
"Politics is like life. It is unpredictable, you cannot say for sure what will happen tomorrow," Mah told a press conference after officiating the 55th MCA Youth annual general assembly in Kuala Lumpur today.
"It is very difficult for us to say for sure in absolutely certain terms what is going to happen," he said.
He, however, acknowledged that the opposition parties should work together in solidarity.
"I think as a political party, we can work with anybody and we should (do so)," he said, adding this happened everywhere around the world where opposition parties are concerned.
Acknowledging that MCA grassroots have different views on Muafakat National, Mah hopes that the party can move as one team when a decision has arrived following discussions and meetings.
"It is important that we make the right decision," he said without elaborating further.
PAS, which signed the Muafakat National with Umno, campaigned for MCA candidate Wee Jeck Seng in the poll.
Mah said Muafakat National was not the sole factor in the victory of MCA candidates.
He said the weaknesses of the Pakatan Harapan administration and the weak candidate were among the reason led to the victory of MCA. - Mkini