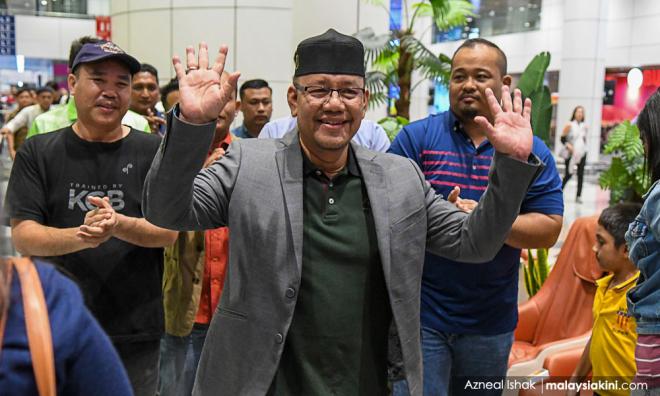 The second allocation of RM300,000 allegedly offered to mid-level party leaders by sacked PKR leader Zakaria Abdul Hamid during the PKR elections last year was reportedly sourced from the Local Government and Housing Ministry.
PKR secretary-general Saifuddin Nasution revealed this when he read out the letter that MACC "
accidentally
" sent to the party regarding their probe into Zakaria.
Outlining the background of the case, he said Zakaria - Works Minister Baru Bian's former aide- had also offered a RM20,000 contract from the Works Ministry.
"(The letter stated) he also informed that there would be a RM300,000 allocation from the Housing and Local Government Ministry which must be used up by the end of 2018," Saifuddin said at a press conference in Penang.
According to sources, the letter also mentioned that Zakaria asked PKR leaders to apply for the allocation from the Bera parliamentary coordinator.
The letter reportedly said this was suspected to be an effort by him to get votes in the PKR elections.
Malaysiakini has contacted Housing and Local Government Minister Zuraida Kamaruddin for comment.
Zuraida, who is a PKR vice-president, was among the 18 individuals who signed a letter demanding
an apology
from the party leadership for acting "hastily" against Zakaria.
The PKR leadership council had cited the MACC letter as grounds for
dismissing
Zakaria.
When contacted on the latest revelations today, the MACC declined to comment. - Mkini