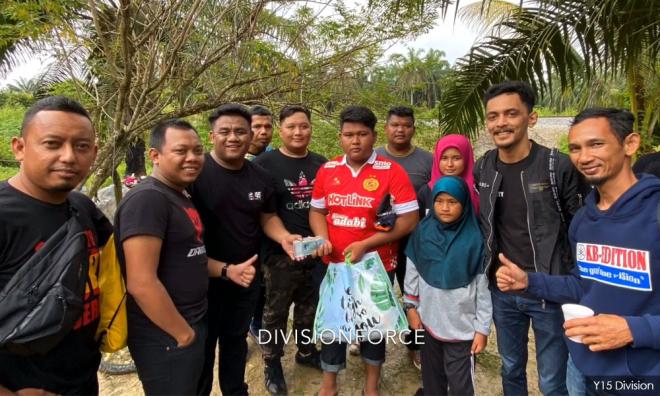 Often derided for hogging the roads or riding dangerously, a group of motorcyclists sought to overturn society's perception of them through a charity convoy.
Motorcycle group, Gagasan Pasukan Permotoran Bersatu Kelantan (GGPBK), was prompted to help after they learnt of a teenager who is now raising his two younger siblings after their parents' death.
The programme, "Demi Along, Kerana Tuhan" (For Along, Because of God), was prompted by a viral Facebook post about the fate of Mohammad Syahadam Abdul Talib Kasim.
The convoy, which attracted 200 motorists from across the state, raised RM8,500. They rode to Muhammad Syahadam's home in Gua Musang to hand him the cash on Nov 22.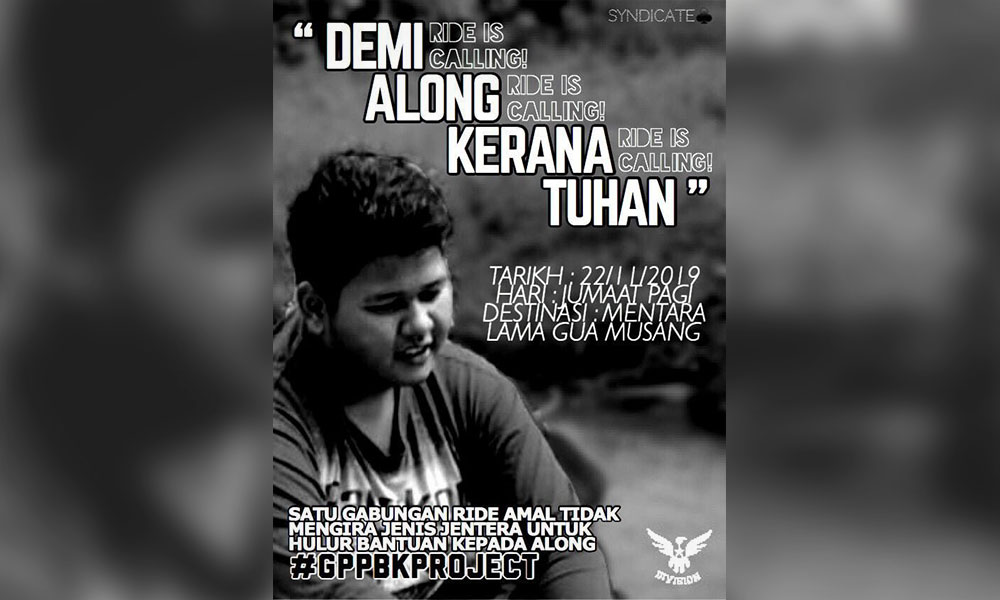 Syahadam (above), or more fondly known as Along, 19, was left to shoulder the burden of taking care of his sisters, aged 14 and nine, when his parents succumbed to their illnesses three months apart, this year.
To support the family, he works as a rubber tapper and oil palm bearer.
"Along's house has no electricity and water. They shower and do their washing only in the backyard of the river. The house that they live in is only temporary because it is on railway reserve," said Wan Muhammad Fitri Lotfi Wan Mohd Marzuna, a GGPBK member.
"The situation is worse in the rainy season because there is no work in this weather," said the 25-year-old.
Fitri said they launched the fundraiser on social media two weeks before the convoy.
"And on the day of the convoy we had another donation before going to Along's house," said Fitri.
The programme was warmly welcomed by various motorists from all over Kelantan despite heavy rains.
Fitri hopes the GBKK's efforts to help those in need can change the public's perception of motorcyclists.
"Perceptions of our community is not a concern because what's more important is that we don't do convoys just as a hobby.
"At the same time, it is to benefit others and bring positivity to ourselves," he said. - Mkini