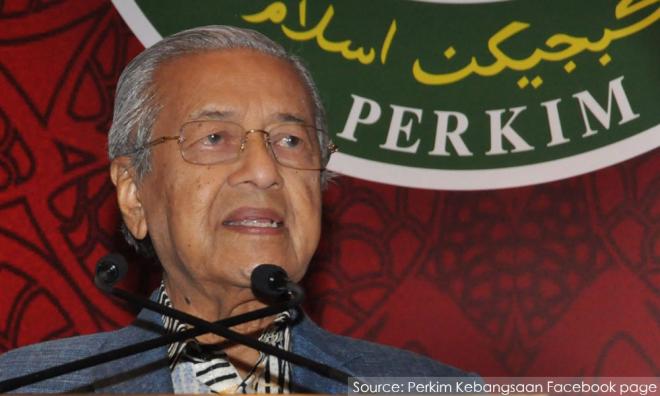 Prime Minister Dr Mahathir Mohamad expressed unhappiness over the apathy shown by Muslims on pressing matters as they preferred to focus on "trivial" issues instead.
While addressing the Muslim Welfare Organisation's annual general meeting in Petaling Jaya, today, Mahathir said "trivial" matters - such as Chin Peng's ashes and reshuffling of the cabinet - will not put Muslims in a better position.
"I am aware that I have said this many times before but what I can see is that after I have spoken at length about our weaknesses and how to overcome it, if there is a Q&A session afterwards, people will ask me about cabinet reshuffle," the prime minister said.
"It really doesn't make sense for them to ask me about trivial matters. (Some are asking me about) Chin Peng's ashes. How does that affect Muslims? Our fate as Muslims is determined by the true teachings of Islam," he added.
Mahathir said Muslim nations must focus on developing themselves, citing his recent visit to South Korea which he described as a nation on par with developed nations.
He said if Muslim nations were developed then Muslims in oppressed lands, such as in Myanmar and the Middle East, need not seek refuge in non-Muslim nations.
During his 30-minute speech, Mahathir said many Muslim nations have tremendous riches but were unable to provide all the necessary facilities to administer the country properly.
"I don't have much time left but we must try. I want to explain to you all that we can compete. Our obstacle is we don't want (to reach the correct goals) and not because we don't have talent," he said.
"We have the same abilities as those abroad but we are not using God's gift for us in the right way, in a way that will protect the name of Islam." - Mkini