In a rare instance, DAP and Umno find themselves on the same page with regard to United States President Donald Trump's plan for the Middle East, touted as the "Deal of the Century."
DAP's international secretary Teo Nie Ching urged the US not to implement the plan as it would threaten decades-long efforts to achieve peace in Palestine.
She also denounced the plan as lopsided in favour of Israel, which was decided without discussions with Palestinians or obtaining their agreement.
"This unilateral action by US-Israel within a span of three years, especially in the issue of declaring Jerusalem as the capital of Israel, formulating apartheid-like Jewish state laws and the announcement of the 'Deal of the Century' is an opression of the Palestian people.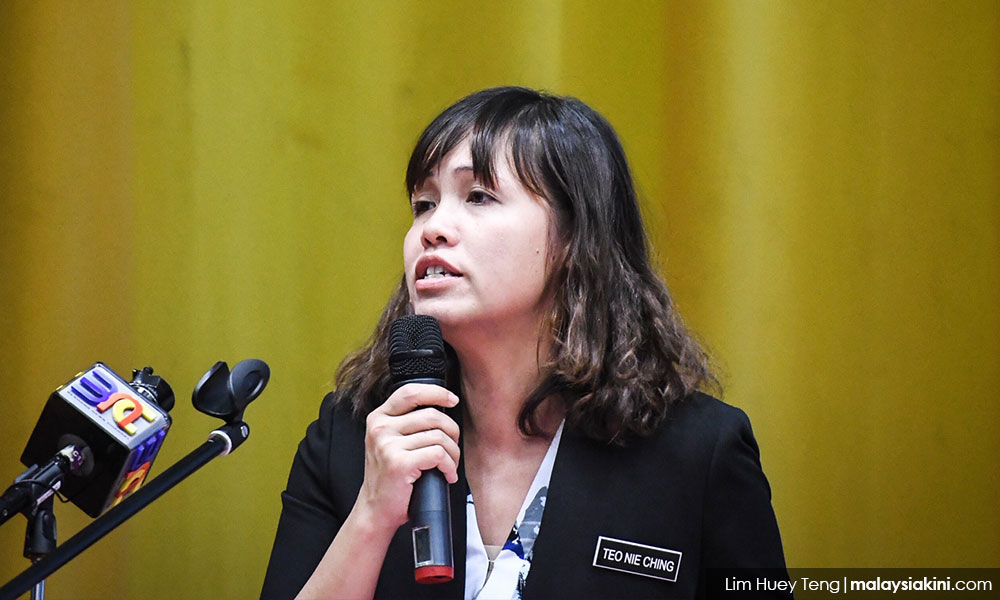 "If this happens, US will directly negate the efforts of various quarters to estalish peace in the Middle East.
"DAP urges all to return to the discussion table based on the principles accepted by everyone and to take into account the people of Palestine, whose voice is the most important in this issue," she added in a statement this evening.
'Umno will never recognise Israel'
Meanwhile, Umno deputy president Mohamad Hasan said the government must be firm in rejecting and condemning Trump's deal.
He said Umno remained consistent in its stand that there cannot be any trade-off regarding Jerusalem, the Jordan Valley, illegal settlements on lands that belong to Palestinians and the right of Palestinians to return to their homeland.
"Umno will never acknowledge the existence of Israel and will always consider Israel as intruders and terrorists with regard to Palestinian rights, interests and sovreignty.
"Umno will continue to champion and support the Palestinians' legitimate struggle for their homeland. Umno will use any available method to condemn Israel as intruders, sponsors of terrorism and for committing a plethora of war crimes against Palestine and her people," he added.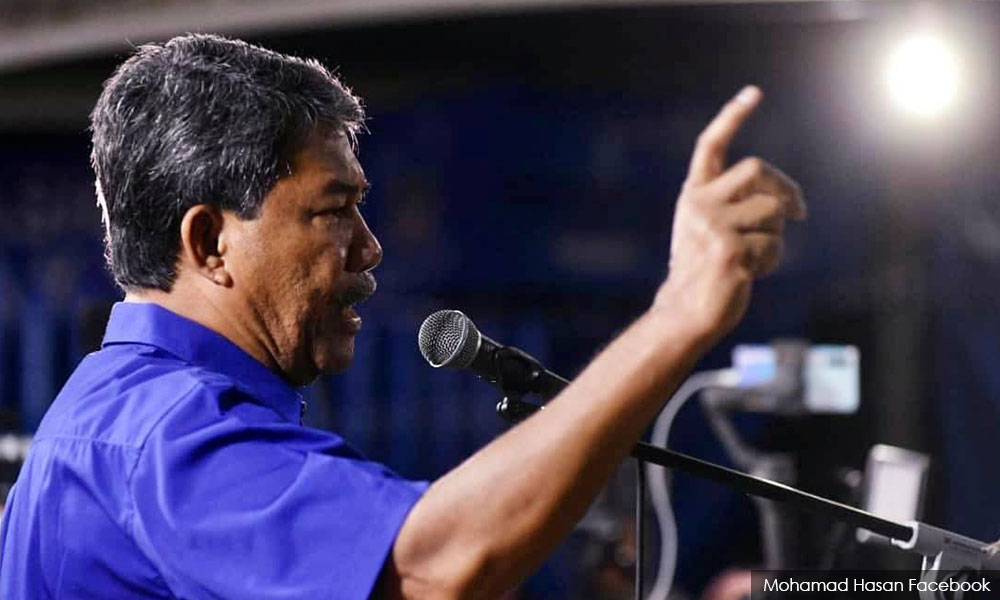 Mohamad said Trump's plan did not respect or acknowledge the demands and interests of the oppressed Palestinians.
Furthermore, the Rantau assemblyperson added that it violated international laws.
Among others, Trump's plan stated that Jerusalem would remain the "undivided capital" of Israel while the Palestinian capital would "include areas of East Jerusalem."
Under the plan, Israeli sovereignty over parts of the occupied West Bank would also be recognised.
Responding to this, Palestinian President Mahmoud Abbas (photo) said Jerusalem was "not for sale".
"All our rights are not for sale and are not for bargain," he added.
Chief Palestinian negotiator Saeb Erekat had also condemned Trump's blueprint, saying the US president's administration had "copied and pasted" the steps that Israeli premier Benjamin Netanyahu wanted to see implemented.
"It's about annexation, it's about apartheid," he said. - Mkini