Kuantan MP Fuziah Salleh has reacted with dismay to the
announcement
by the Lynas Corporation that the Pahang government has consented to a site for their permanent disposal facility (PDF) for water leach purification (WLP) residue.
The approved area is described as being at a remote site in the Bukit Ketam area of Pahang. Bukit Ketam is located near the state's border with Terengganu, more than 30km north of Kuantan. It is about a few kilometres from Felda Bukit Kuantan.
Lynas company secretary Andrew Arnold had said in a statement today that preliminary due diligence had been carried out.
"I want to remind Lynas that due diligence is not enough for a PDF site.
"It is necessary for a Detailed Environmental Impact Assessment (DEIA) study," said Fuziah (above), a noted critic of Lynas' rare earth operations in Gebeng.
"Lynas at one time made a claim that they had received Sirim (Standard and Industrial Research Institute of Malaysia)'s approval for their condisoil but that was not true at all," she told Malaysiakini.
"Today Lynas is trying to mislead the public again," she claimed.
"Bukit Ketam is on the Terengganu border and adjacent to Bukit Kuantan Hill on one side. Coincidentally, Bukit Kuantan is a water catchment area for Sg Kuantan and the water intake point for the Semambu treatment plant is located downstream at Sg Kuantan. The Semambu treatment plant processes drinking water for 600,000 residents of Kuantan."
"Does the Pahang state government want to jeopardise the safety of the people of Kuantan by allowing a PDF of Lynas waste to be built in Bukit Ketam?" she said.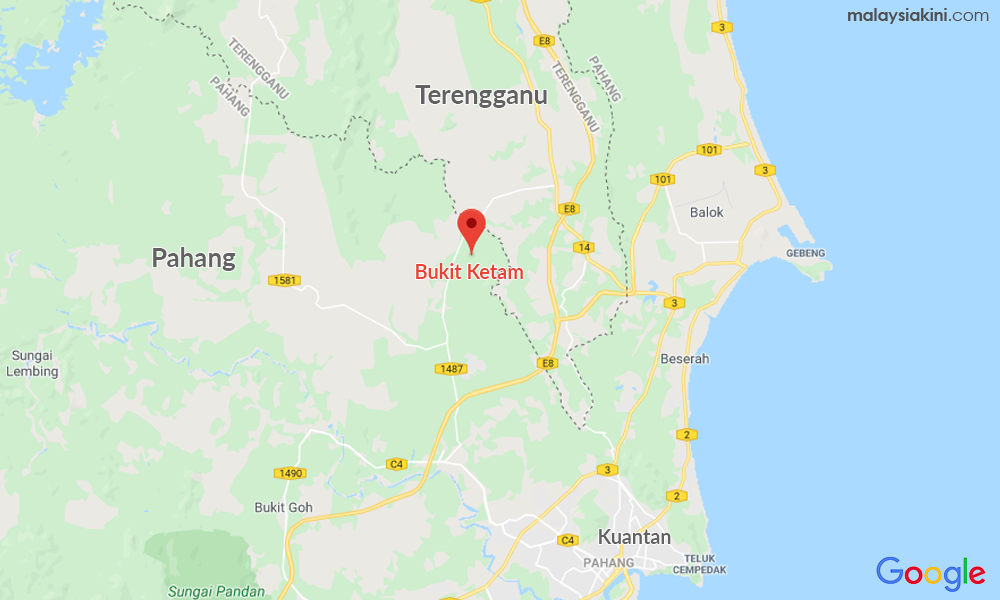 Arnold also announced that the estimated total amount to be paid to contractor Gading Senggara Sdn Bhd to manage the entire PDF project including design, construction and operation, is US$98 million (RM400.72 million).
This follows the controversial cabinet
decision
last year to allow Lynas Malaysia to explore a PDF as announced by Energy, Science, Technology, Environment and Climate Change Minister Yeo Bee Yin.
Prime Minister Dr Mahathir Mohamad said at the time that Malaysia
cannot force
Lynas to leave Malaysia after having invited it to invest in the country just because some people do not want to accept expert studies. - Mkini