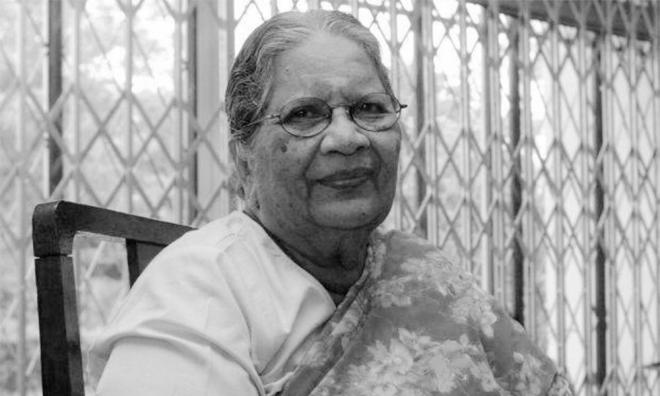 Malaysia has lost a great soul. The late Umasundari (1929-2020)
left us
at 1.30pm and you and I are the poorer for it.
She was living history, the last remaining dignitary who was present when Tunku Abdul Rahman made the historic declaration of independence on Merdeka Day, Aug 31, 1957.
She was a pioneer in many fields and while some of her achievements may be forgotten, Uma never lost her passion for change.
I was very fortunate to have known her, partly because we have relatives in common and mainly because she was an avid reader of the newspapers up to and including articles I used to write for a local newspaper.
"Aunty" used to call me up full of passion and occasional indignation at what was happening in our beloved Malaysia. She said Tunku and "Uncle" (her late husband VT Sambanthan) would have been heartbroken by the open racism, religious extremism and rampant corruption that have come to define parts of 21st century Malaysia.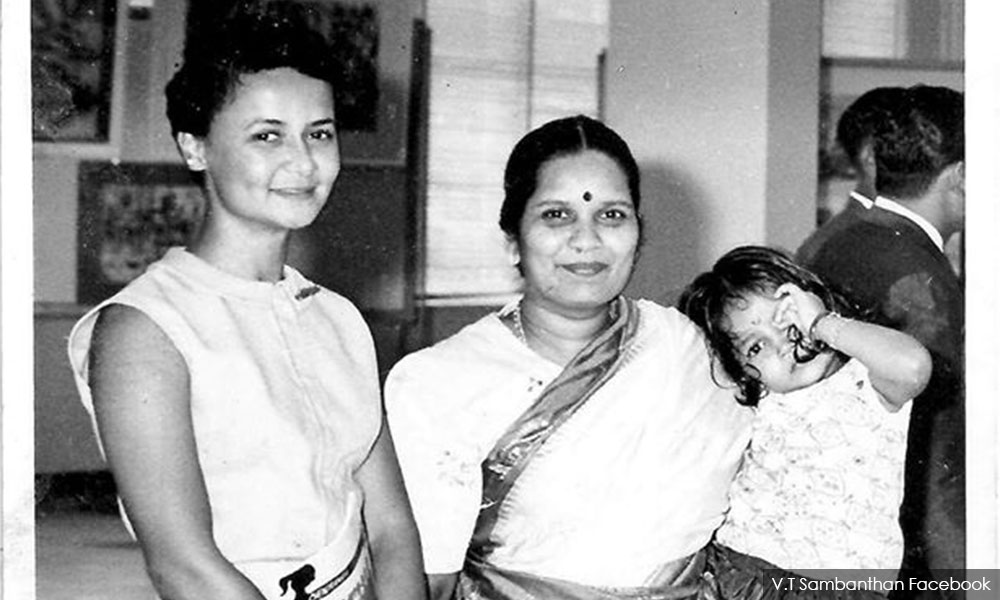 When I last visited her home just a year ago, it took quite a bit of coordination between myself and her daughter Kunjari, as Aunty's health was no longer what it was. And her mind, while still sharp, was also prone to jumping about in a non-linear fashion when she told her stories.
She was in pain too, and wheelchair-bound, but still able to enjoy reading, writing and watching Korean serials.
Uma still got emotional when I asked her to tell me about the day when she, along with her husband and thousands of other eager Malayans helped usher in Malaysia's independence from British rule.
"On Merdeka Day, I was nearly 27. We were all gathered and saw the big crowd at Dataran Merdeka, and my first thought was ironic, 'We cannot go there, it is the Selangor Club, only the orang putih (white men) went there.' We were there to see the British flag come down.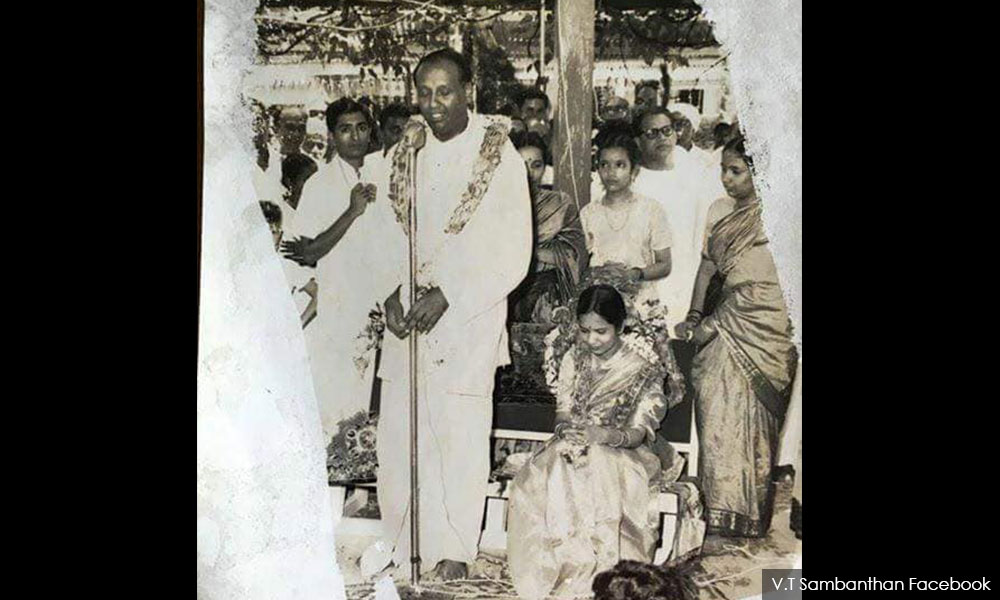 "That feeling, I tell you [...] you had to have been born and bred during the colonial times to understand its impact. When God Save The Queen was played for the last time, and the British flag came down, we were so joyful. The youth sections of the three parties (Umno, MCA and MIC) were given the honour of collecting the flag. Then they played the new anthem, it was very exhilarating.
"Even now, every time when I hear the anthem, I remember what it means to be free of a colonial regime."
Her husband, Tunku and MCA's Tan Cheng Lock were men of a different era. They came from wealthy families but put out their own money out to help the people. It's sad how things have changed since then.
The early years after Merdeka and the formation of Malaysia were heady days of inspiration and hard work as the country coped with the legacy of British rule and the turmoil of a communist Emergency, as well as continuous political agitation over Malaya's relationship with Singapore, Sabah, Sarawak, Indonesia and the Philippines. International boundaries that appear to be set in stone now were very fluid and being redrawn all the time back then.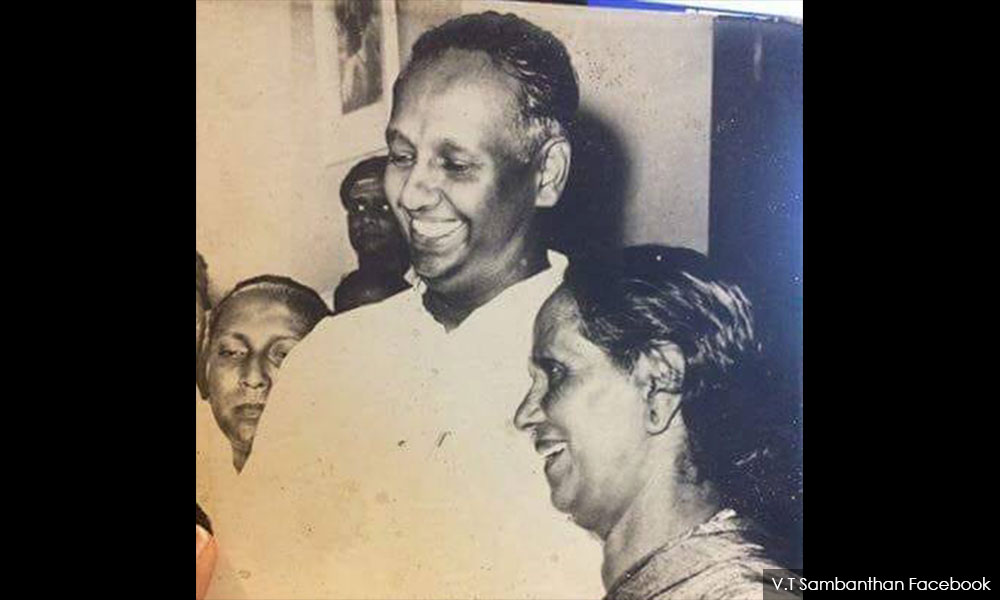 Uma was no shrinking violet. She led organisations and ensured that Malaysian women were active in nation-building at all levels. She helped with women's groups and doing grassroots work on the estates. At that point, citizenship registration and getting a basic education were key.
Uma fought for girls from many traditional families to be given the opportunity to study.
A native of Muar, Johor, Uma was academically gifted and obtained a degree in chemistry from the Madras University in India and even did three years of postgraduate studies – a rarity for a young Malayan woman back in the 1950s.
She also served as board chairperson of the Jalan Ampang Girls Secondary School in Kuala Lumpur, the first government secondary school for girls, and organised the infrastructure for the school (playing field, telephone communication, etc). She also introduced a multiracial art class alongside her late sister-in-law, V Saraswathy.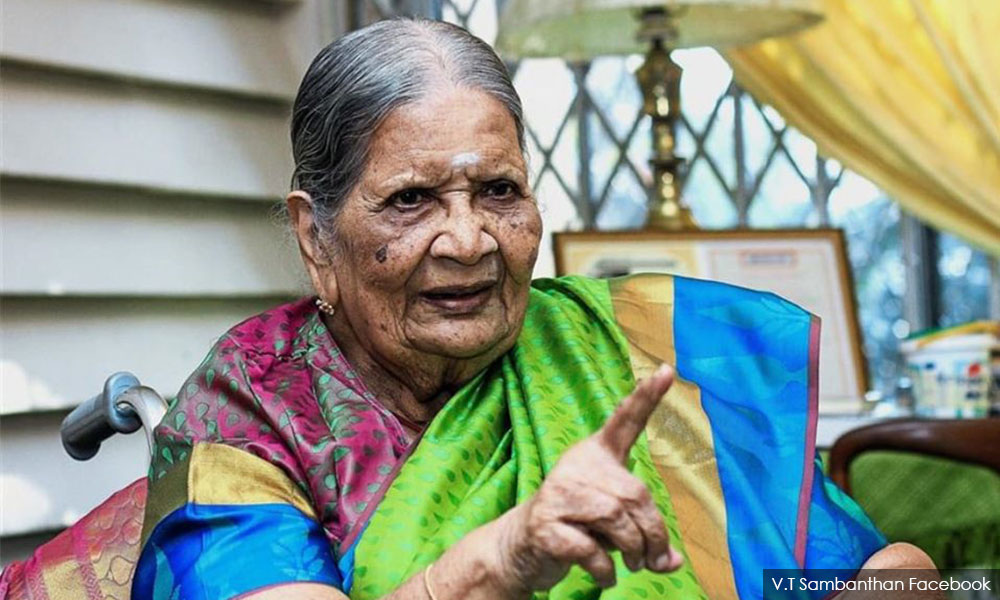 Uma also played a leading role in the National Land Finance Cooperative Society, which attempted to address problems that arose in the rubber-tapping community as it coped with drastic changes and eventual closing down of many rubber estates.
She had a special personal touch, too, did Aunty. I won't forget how she held my hand and would not let it go at the funeral of my own grandmother S Gomathy Iyer back in October 2010.
As time went on, Uma became more worried about extremism and how Malaysia seemed to be straying from the unity and harmony that made this country so special.
She was very upset at the Seafield
temple riots
and the death of Muhammad Adib Mohd Kassim. She was angry at the treatment meted out to Indira Gandhi who is still waging
a battle
to find her missing daughter.
She couldn't stand to see racist and divisive comments made by the likes of Ibrahim Ali and Abdul Hadi Awang being given so much prominence.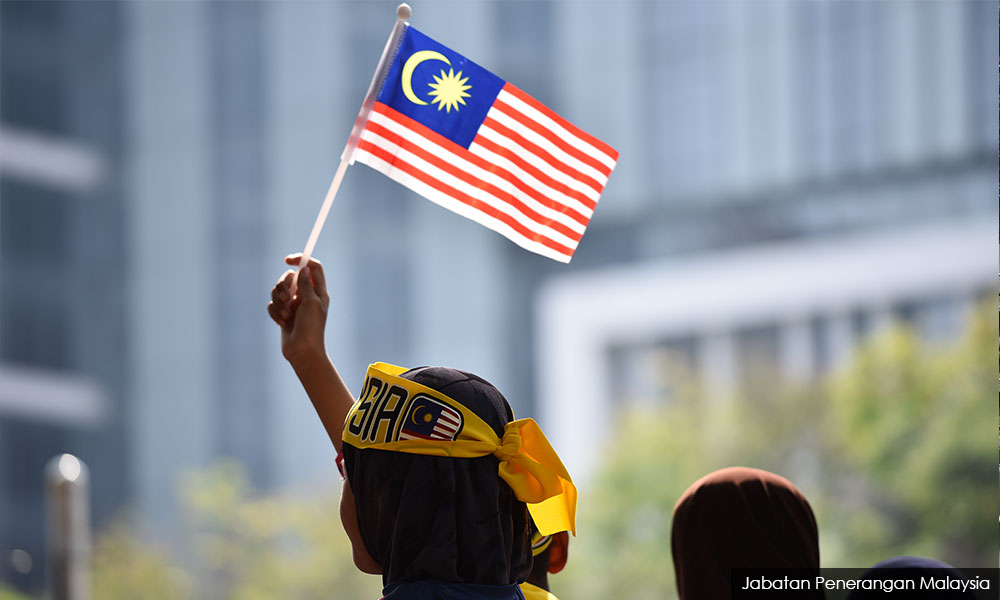 Aunty even used to ask me what role the media could play to help turn this around. She told me to remind Malaysians not to give up on the country when the situation seemed bleak.
"I believe we really love this country and treat it as our home. No matter what happens, this is my country. We didn't run away from the Japanese, we didn't run away from the communists. What could be more terrible than them to run away from?" she asked.
Today she slipped away, but her words ring truer than ever.
Goodbye, Aunty Uma.
---
MARTIN VENGADESAN is a Malaysiakini team member.