A former DAP parliamentarian has urged Chief Minister Chow Kon Yeow to explain on the status of one of Penang Water Supply Corporation (PBAPP) shareholder for his recent charge in a 5kg drug-trafficking case.
In a Facebook posting today, former Jelutong MP Jeff Ooi said: "You owe us an explanation, CM Chow Kon Yeow."
Asked to elaborate, Ooi queried: " Has PBAPP shareholding been used by someone to launder drug money?"
"I feel very disturbed (by the latest news on the matter)".
"The Penang government is the biggest shareholder in PBAPP, and it must clarify the status of the shareholder in question Ooi Chieng Sim.
"He was prosecuted in a 5kg drug-trafficking case, and was nabbed in Seberang Perai and charged in a Bukit Mertajam court recently," Ooi said.
Ooi said the Chief Minister of Penang is the chairperson of the board for PBAPP via PBA Holdings Bhd.
Malaysiakini has reached out to Chow and is awaiting his response.
Chieng Sim, the
accused
, is the fourth biggest substantial shareholder of PBAPP by controlling 5,327,600 shares (1.61%) as at its 2019 AGM.
He also sits on the board of the listed ATTA Group and Heng Huat Resources, and was not allowed bail.
The case will be mentioned on Feb 18.
According to news reports, police had seized
assets
worth RM366 million linked to ATTA and Heng Huat Resources.
Bank accounts linked to Chieng Sim had been frozen, while the Security Commission (SC) is collaborating with the police in the probe.
"PBA, a public company listed on Bursa Malaysia, is obligated to make voluntary disclosure on a major incident related to its shareholding, failing which penalties belie," said Ooi.
Meanwhile, in a statement, PBAPP CEO Jaseni Maidinsa (below) said although Chieng Sim is listed as the fifth "largest shareholder" in PBA Holdings Bhd, he is not a "substantial shareholder".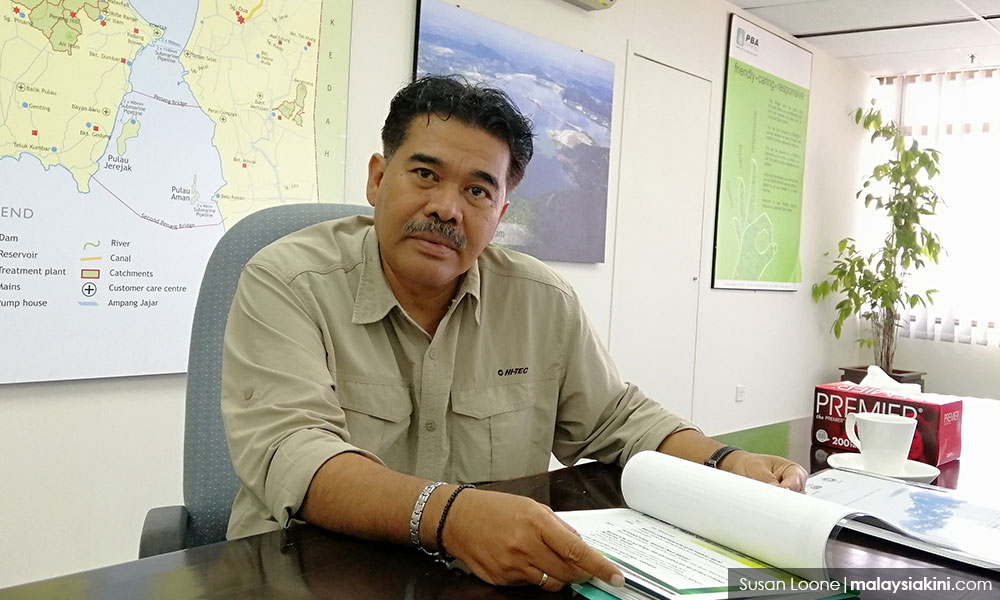 As of December 31 last year, Chieng Sim holds only 1.85 percent of the total shareholdings of PBAHB (6,127,600 ordinary shares).
"Kindly note that the majority shareholder of PBAHB is the state secretary of Penang, which holds 55 percent of total shareholdings and a golden share," Jaseni said.
"The second-largest shareholder is Penang Development Corporation (10 percent of the total shareholdings) while the third-largest shareholder is Yayasan Bumiputra Pulau Pinang Berhad (4.1 percent)," he added.
"Meanwhile, Credit Suisse is ranked as the 4th largest shareholder (1.96 percent)," he added.
Jaseni reiterated that Chieng Sim is not a director of PBAHB or any of its subsidiaries, PBAPP.
"He is not represented in the Boards of PBAHB and PBAPP.
"As such, this shareholder's case does NOT affect the daily operations of PBAHB and PBAPP in any way," he said. - Mkini