Minister in the Prime Minister's Department Dr Mujahid Yusof said there was no need to set up a Royal Commission of Inquiry (RCI) to investigate alleged misconduct in the Tabung Haji (TH) during the BN administration.
He said that all the abuses had been clearly identified through previous investigations, and police reports had also been made against those implicated.
"The government, today, sees TH's recovery process as smooth and on track.
"We have identified these irregularities before the RCI was established. Even without initiating an RCI, it was very clear from an independent PricewaterhouseCoopers (PwC) report showing (embezzlement).
"What else to do when the matter is so obvious?" he said at a press conference after attending a Federal Territory Islamic Religious Council (MAIWP) function in Kuala Lumpur today.
He was responding to yesterday's call by Umno Youth chief Asyraf Wajdi Dusuki asking the Pakatan Harapan government to immediately set up an RCI to investigate allegations of abuses in the TH that occurred during the BN era.
Asyraf claimed that various "defamatory allegations" had been made against the BN such as a RM41 billion deficit as a result of grant payments made illegally by the old administration.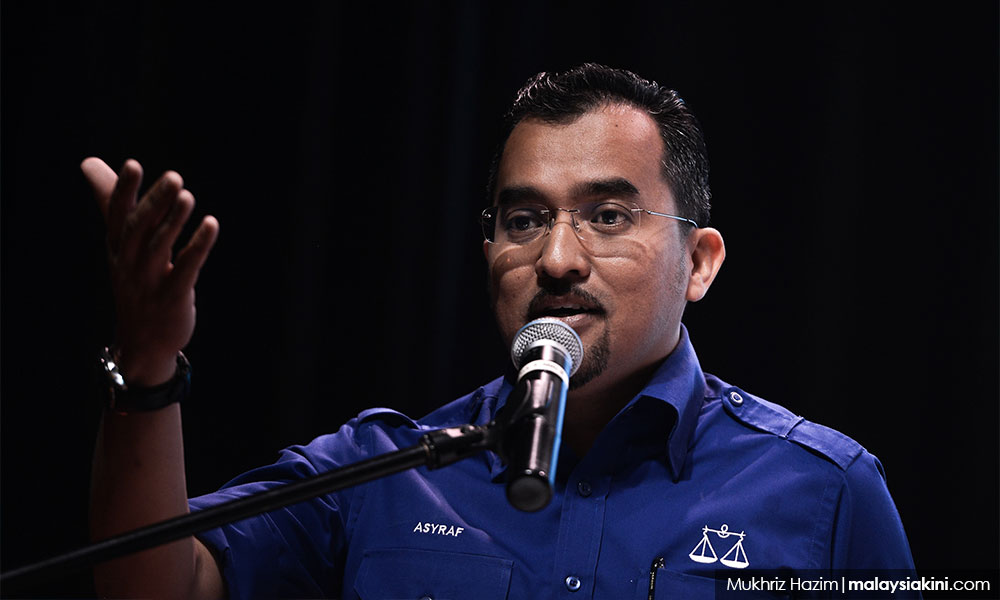 At a press conference, Mujahid spoke at length about TH's problems.
He said the PwC report that did not rule out the possibility of dividends being paid using depositors' deposits and also quoted from the Auditor-General's Report released at the end of 2018, which stated that the defective policies had been changed several times.
Asyraf previously made the same request in April last year, and Mujahid repeatedly addressed the same issue, highlighting that the TH grant since 2014 was in contravention of the Pilgrimage Board Act 1995, causing the agency to suffer a RM4.1 billion deficit.
The violation occurred because the grant was still provided despite not meeting the required condition that TH assets should exceed its liability and the agency must first make a profit.
Commenting further on Asyraf's repeated inquiries, Mujahid expressed his disgust over the latter's silence when he was in the previous government as the deputy minister in the Prime Minister's Office (religious affairs).
According to Mujahid, Bank Negara Malaysia (BNM) issued warnings since 2015, 2016 and 2017 regarding high dividend yields which did not match the value of TH's assets and liabilities.
"Why didn't the Umno Youth Chief want an RCI then?" asked Mujahid.
"But if BN continued to rule, I'm sure I would be pressing for RCI because (under them) things were not transparent.
Meanwhile, on a separate matter, Mujahid also warned staff under his portfolio's purview not to spread fake news regarding the novel coronavirus outbreak.
"I have said that if there are any officers or staffers under us that play with fake news to trigger bad things, beware.
"Besides the Malaysian Communication and Multimedia Commission, I am monitoring. I have eyes, I see all," he said.
Authorities have arrested at least seven people for the spread of fake news regarding the novel coronavirus since Jan 28. - Mkini