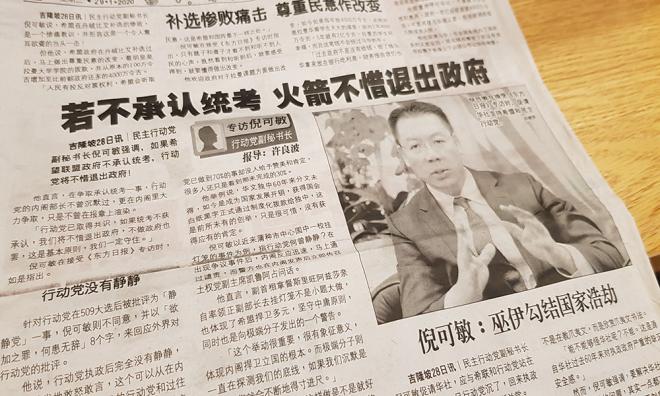 Amanah president Mohamad Sabu has labelled the statement of DAP deputy secretary-general Nga Kor Ming that the party will go to the extent of
quitting
Pakatan Harapan if the Unified Examination Certificate (UEC) is not recognised as a personal viewpoint, not a party policy.
He said the remark made by Nga in an interview with Oriental Daily was his personal view and the issue has been discussed by Harapan leaders.
"We (Harapan) have discussed it. That is his personal stand.
"It is not the stand of the DAP, so we consider it a personal view, and collective decisions are more important," Mohamad told reporters at a party event in Permatang Pauh, Penang.
Nga, who is also deputy speaker of the Dewan Rakyat was reported as saying that "if UEC is not recognised, DAP will go even to the extent of not hesitating to withdraw itself from the government."
The UEC special review committee, formed by the Education Ministry in 2018 and chaired by writer Eddin Khoo, recently completed its review of the certification for the government to decide on recognising the qualification.
The issue of government recognition of the UEC has been a hotly-debated topic and recognising it was one of Harapan's manifesto promises in the 14th general election. - Mkini