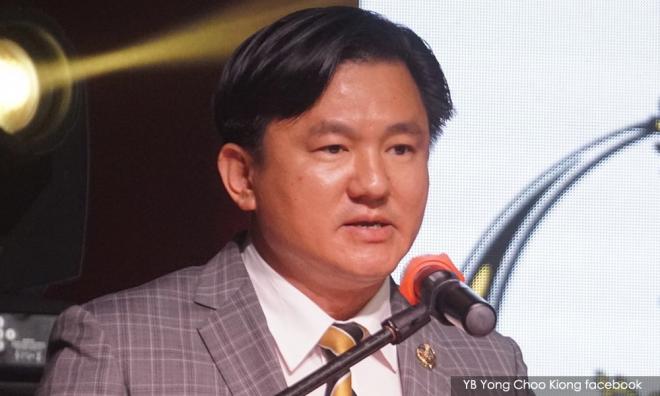 Perak police have denied a viral message claiming that DAP's Tronoh assemblyperson Paul Yong Choo Kiong's rape case has been dropped and the latter a free man.
State police chief Razarudin Husain claimed instead the attorney-general has instructed for the case to proceed.
"Be informed that Yong's counsel made a representation to the attorney-general (over his case) but the application was denied and the Perak prosecutor has been instructed to proceed with the case.
"Police would like to stress that the claim by certain people that the case has been closed is not true and action will be taken against those who spread (the false claim)," Razarudin said in a statement.
Yong, a state exco, was last July charged with the alleged rape of his former domestic helper.
He had gone on leave in August but resumed official duties three months later, saying that his decision was supported by Perak Menteri Besar Ahmad Faizal Azumu.
Police are currently investigating a Facebook user under Section 233 of the Malaysian Communications and Multimedia Commission Act 1998 and Section 500 of the Penal Code for improper use of network facilities and defamation.
The social media account holder was alleged to have claimed Yong was freed.
Razarudin added, however, many people still believe and share the claim that the Attorney-General's Chambers instructed police to close the case.
"In fact, people claim the police did not adequately investigate the case, leading it to be dropped."
He further said security preparations are being made for the court complex where Yong's upcoming trial is set to take place, for the duration of the trial.
The trial is slated for Feb 10 to 14. - Mkini