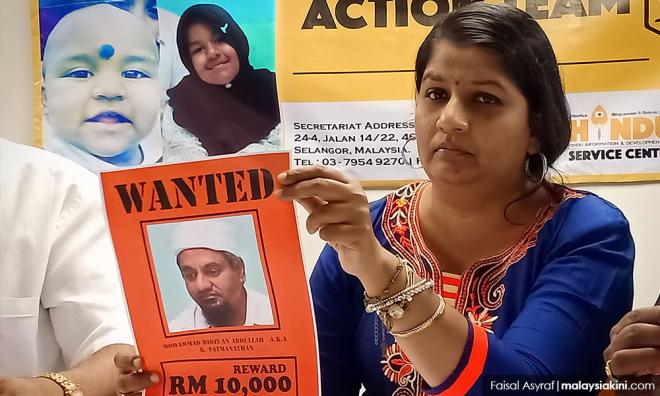 M Indira Gandhi's lawyers have described Inspector-General of Police Abdul Hamid Bador's admission on knowing the whereabouts of their client's ex-husband Muhammad Ridhuan Abdullah as shocking.
In view of this, Rajesh Nagarajan said the plan to sue Hamid and the police for RM100 million might be expedited.
He also accused the police chief of being in contempt of court for failing to execute the Federal Court's order to arrest the father and return the child Prasana Diksa to her mother despite knowing where the father and daughter were.
"The instruction from our client is to file a civil suit against the IGP for damages, due to the fact that our client has been separated from her daughter for approximately 11 years.
"So pursuant to the IGP's confession, we might speed up the timetable and file the suit even earlier than what was proposed," he told Malaysiakini at his office in Petaling Jaya today.
This morning, Hamid said he was
aware
of Ridhuan's location and urged the latter to come out of hiding.
Ridhuan, who was formerly known as K Pathmanathan, took Prasana away in 2009, when she was 11-months-old, shortly after he converted to Islam.
Rajesh said Hamid was dutybound to comply with the Federal Court's order in 2016.
"There is a court order for the police to do two things. The first is to arrest Pathmanathan (Muhammad Ridhuan)...
"The second is to locate Prasana and hand her over to Indira. Despite the court order, both are not fulfilled by the IGP.
"Pursuant to the IGP's confession that he knows the location of these individuals and not taking action, that would be contempt of court. That is shocking," he added.
Rajesh also claimed that the police failed to contact Indira and furnish her with updates or details on the steps taken to locate her child.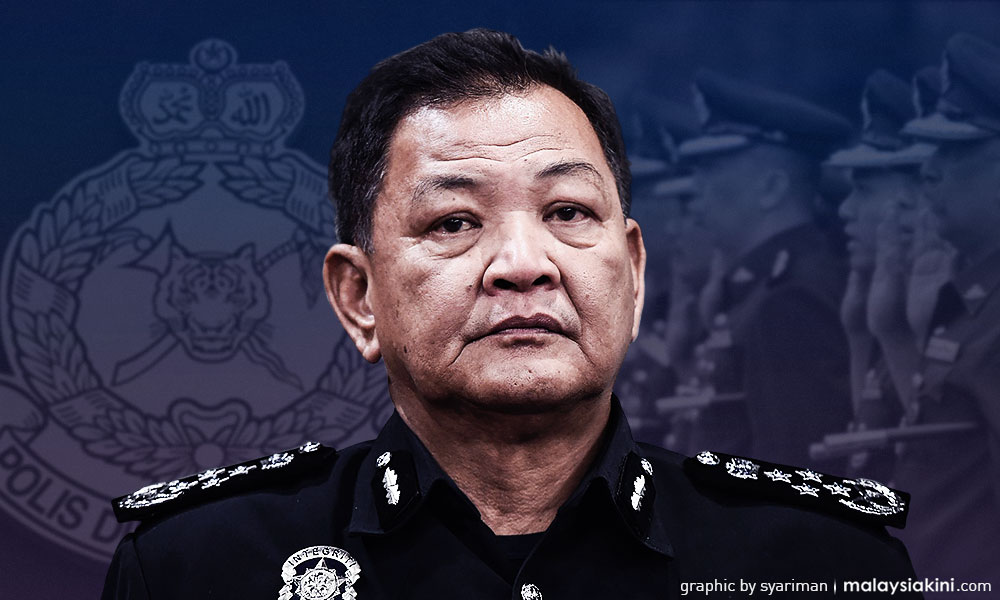 IGP rapped for telling media, not Indira
Meanwhile, his co-counsel Sachpreetraj Singh Sohanpal said that a contempt action against Hamid (above) is also in the works.
However, he could not furnish further details on when the application would be filed since the matter is being handled by another lawyer who is on the Indira Gandhi Action Team (Ingat).
Sachpreetraj also criticised Hamid for revealing that he knew Ridhuan and Prasana's whereabouts to the media first instead of updating Indira.
"It would seem they are more interested in updating and playing to the gallery than updating the people that actually matter, which is Indira.
"If anyone deserves to get this info first, it is Indira Gandhi, not the world at large," he added.
Apart from disclosing that he knows where Ridhuan is hiding, Hamid also reiterated that he wanted to find an amicable solution, saying it should be a "happy ending" for both parents.
Indira and Ridhuan had been embroiled in a protracted legal battle at both the syariah and civil courts after the latter unilaterally converted their three children to Islam in 2009.
In 2016, the
Federal Court
ultimately instructed the then IGP Khalid Abu Bakar to arrest Muhammad Riduan and reinstated a mandamus order issued by the Ipoh High Court two years earlier for Prasana's retrieval.
A mandamus order is a court order compelling a government official to properly fulfil their official duties.
In January 2018, the Apex court also
nullified
the conversion of Prasana and her two elder siblings to Islam.
Indira's two eldest children now live with her while Riduan remains in hiding with Prasana. - Mkini