Former finance minister Lim Guan Eng has questioned Dr Mahathir Mohamad's memory, calling it "faulty" after the former premier singled him and one of his former advisors out in the nonagenarian's upcoming book.
This came after Mahathir reportedly claimed in his new memoir that he had to put a stop to an advisor to the then finance minister for overreaching his authority on civil servants.
The DAP secretary-general said during his 22-month tenure as the finance minister, he had many trusted advisors including the ministry's secretary-general and his deputy.
"It is not fair of Mahathir to pin the blame on one trusted advisor. I am sure Mahathir is aware of this. He too had so many trusted advisors involving many portfolios, some of them were not civil servants.
"If he recalls, he even threatened to sack me three times from the cabinet but we took this in our stride and persevered in carrying out our official duties.
"Personal sentiments should be secondary," Lim was quoted as saying by Free Malaysia Today.
According to a separate report, it said that in the book an unnamed senior DAP figure who was an advisor to the finance minister had unauthorised involvement in government business, and this could provide ammunition for Umno supporters to exploit racial issues against DAP.
The report said Mahathir did not name Lim's advisor but noted that an elected representative in the Klang Valley had been his close confidant at the Finance Ministry during the Pakatan Harapan administration.
Among others, the individual was delegated "a lot" by Lim and came to believe that he could wield power over civil servants.
The advisor purportedly participated in business negotiations involving the government despite not being empowered to do so and resorted to threats.
He was said to threaten a property developer who was facing financial problems in a joint-venture project with the government to develop a multi-billion ringgit complex in Kuala Lumpur.
"There were also occasions when this advisor spoke publicly on behalf of the government despite having no standing to do so," Mahathir was quoted as saying in his book.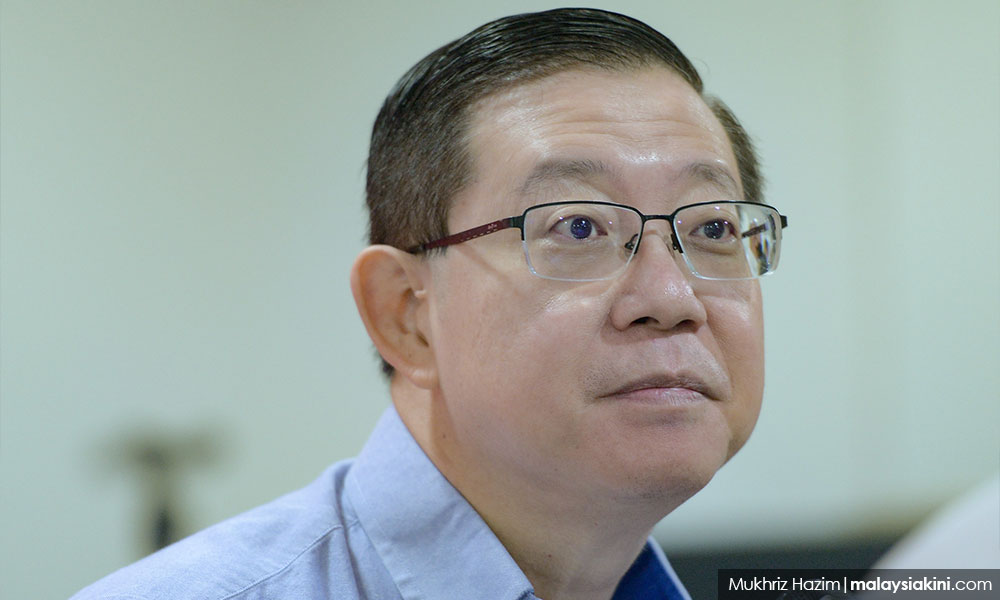 Nevertheless, ministerial proposals have to be agreed on collectively by the cabinet, and Mahathir reportedly wrote that Lim always referred to him and sought his approval on nearly all his initiatives.
The book titled 'Capturing Hope: The Struggle Continues for a New Malaysia' is his second memoir and covers the period from his retirement in 2003 up to his return to power in 2018. It is expected to be available in major bookstores for RM100 per copy later this month.
In the new memoir, Mahathir said Lim sought his approval on almost all his initiatives, adding that every time he proposed something to the cabinet, "he would end it by saying 'if the prime minister agrees'."
DAP's Damansara MP Tony Pua, who served as the political secretary to the former finance minister, denied the allegations by Mahathir.
In a statement, Pua said he was a convenient target for anyone unhappy with the Finance Ministry trying to clean up former prime minister Najib Abdul Razak's mess.
The DAP lawmaker added that Mahathir is biased and prejudiced against him. - Mkini