PKR's Api Api assemblyperson Christina Liew is unhappy with the RM5.2 billion federal allocation given to Sabah in 2022, claiming the Borneo state continues to receive crumbs, like in the previous budgets.
She demanded a lion share of at least 30 percent out of the RM332.1 billion allocated for the 2022 federal budget to be provided to Sabah.
"The amount (RM5.2 billion), which is just a small fraction of the overall budget for the nation, cannot cover the state's varied needs in the areas of infrastructure development, education and health, as well as other vital sectors.
"We had expected a bigger allocation from the federal government to assist Sabah in its alleviation of the health crisis and road to economic recovery," Liew said while debating the 2022 Budget in the State Legislative Assembly yesterday.
"We desperately need funds for flood mitigation projects and landslide remedial measures, and also to improve the drainage system in the flood-prone districts of Kota Kinabalu, Penampang and Putatan, and the surrounding areas of Likas, Kolombong, Inanam, Telipok, Menggatal and Sepanggar."
Liew stressed that Sabah needs additional funding to repair or reconstruct roads and bridges damaged by natural disasters and to build new water treatment plants to resolve long-standing water supply woes.
According to her, since the 1999 Big Flood, Sabah has been experiencing similar occurrences almost every year.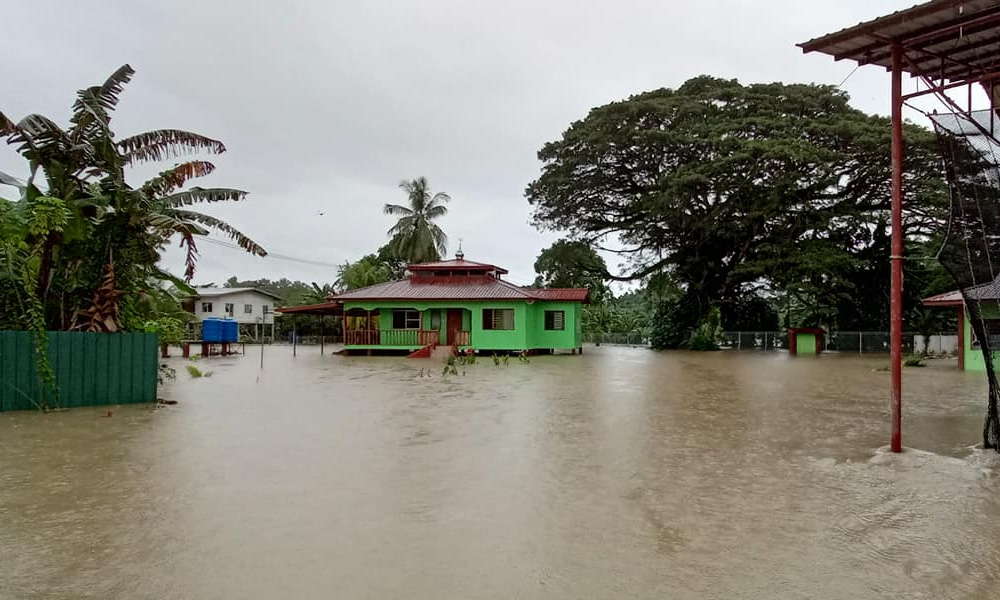 "This year alone, torrential rains caused flood havoc and landslides, resulting in loss of lives and property on the west coast and in the northern and interior parts of the state in January, June and September. At present, we are facing the North-East monsoon season," she said.
Liew noted that Sabah recorded the highest incidence of absolute poverty, at 25.3 percent in 2020, as compared with 19.5 percent in 2019.
She urged the Gabungan Rakyat Sabah-led state government to pressure Putrajaya to review the disproportionate federal allocation, given the significant economic disparity between Sabah and the peninsula and Sabah's high level of poverty.
"Against this scenario, I implore the state government to appeal to the federal government to give Sabah at least 30 percent of the overall budget of RM332 billion for 2022," said Liew, who is also Tawau MP.
In the state assembly on Dec 3, Sabah Chief Minister Hajiji Noor tabled a surplus budget of RM110.68 million for 2022.
Hajiji announced that the state government proposed to spend RM4.596 billion, with revenue estimated at RM4.707 billion.
During the debate in Parliament on Nov 9, Sabah Deputy Chief Minister Bung Moktar Radin urged Putrajaya to set aside 10 percent of the federal budget for Sabah, to allow the state to manage its own funds so that the state would not continuously lag in terms of development. - Mkini