Warisan does not rule out entering the next general election without an alliance.
Party president Shafie Apdal said history was on Warisan's side as individual multiracial parties such as Parti Bersatu Rakyat Jelata Sabah (Berjaya) and Parti Bersatu Sabah (PBS) have managed to form the state government in Sabah before.
"A political alliance will not necessarily win seats in an election," Shafie was reported as saying by Free Malaysia Today during a press conference in Kota Kinabalu today.
Shafie acknowledged that forming an alliance has its benefits and stressed that Warisan has not made a decision on whether to pursue one.
However, the former chief minister conceded that Warisan has not conducted any serious discussions with potential partners recently.
"We were in talks with Muda previously, but that cooperation did not come to fruition in the Johor election.
"We're open to speaking to them again but right now, I've told (them) that we'll get our own house in order first and they should do the same with theirs," Shafie said.
The next parliamentary election will unlikely see the Sabah legislative assembly election held concurrently as the state government, as of today, has yet to complete two years of its term.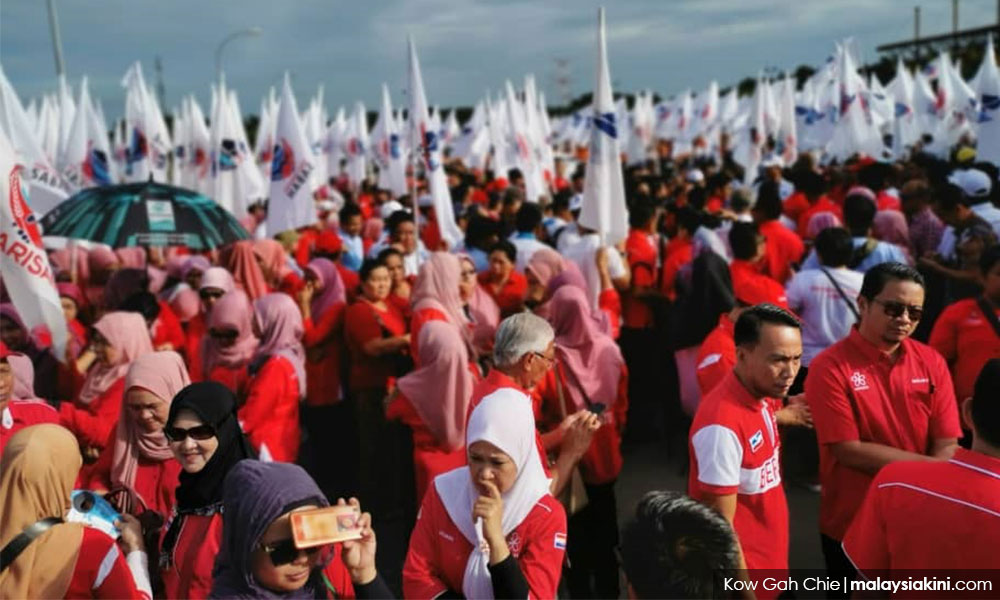 Signs of no alliance
During the 2018 election, Warisan was in an informal pact with Pakatan Harapan. However, the result of the Sabah legislative assembly election then saw a hung Parliament.
Shafie eventually managed to form a government after a series of defections.
In recent months, there were indications that Warisan may not necessarily form an alliance again.
Warisan fielded candidates against Harapan during the Johor polls in March. DAP had also sent emissaries to hold discussions with Sabah Bersatu leader Hajiji Noor.
PKR vice-president Rafizi Ramli had also publicly predicted that his party will land a "tsunami" in Sabah within five years and become the "largest party" in the state. - Mkini