Deputy Minister in the Prime Minister's Department (Islamic Affairs) Ahmad Marzuk Shaary has expressed shock and disappointment over a video showing preschool children acting out a Tiktok trend about fantasy marriages.
Marzuk said it was especially difficult for him to accept that this could happen at a mosque - where the kindergarten is allegedly located.
"In today's world, even small children in kindergarten are keen to take up the #makehimwannamarryme challenge on Tiktok.
"That is why it is hard for me to accept that such an incident occurred as in this video at our (country's) mosques.
"Small children who attend mosques, whether willing or forced, lined-up in in the prayer line or jumping and screaming, are all gems who should be looked after," he said on Facebook last night.
In the video, a boy is seen putting a ring on a girl, who then covers her face and does a wiggly dance accompanied by US hip-hop artist Rasheeda's song "Marry Me".
All the children in the video were wearing a blue uniform, similar to the ones used in government-run Kemas preschools (Tabika Kemas). Some Kemas centres are run at mosques.
The Tiktok trend, better known as "put in on em, marry me" in reference to the song lyrics, began in June 2020.
It usually shows Tiktok content creators showing their ring finger before dancing against the backdrop of images of celebrities they wish they could marry.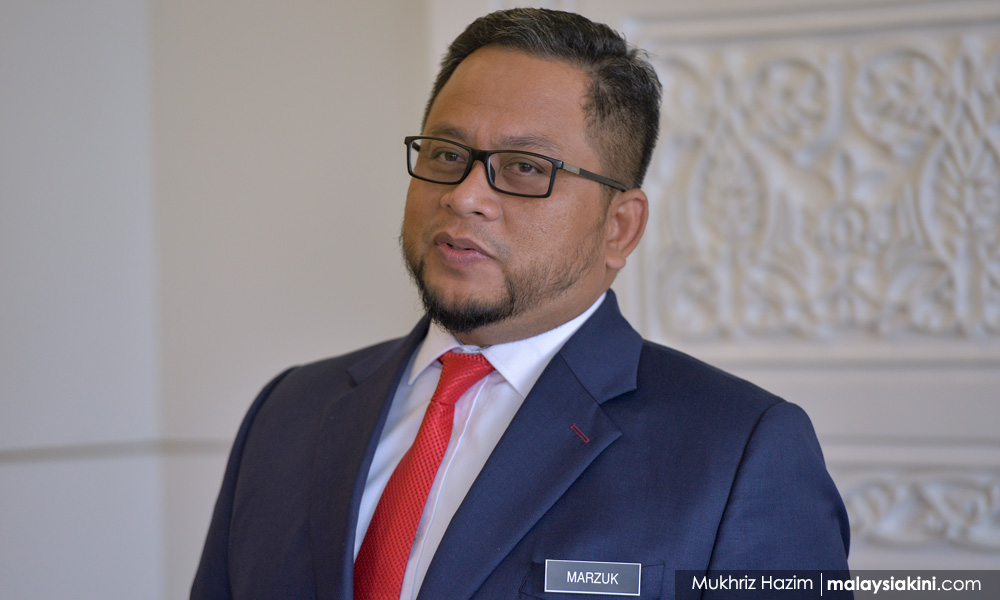 It is unclear when or where in Malaysia the video featuring the kindergarten children was filmed, but the video started gaining attention on social media last week - with many angry at the pupils' teacher for allegedly making them act out the video.
In his response to the video, Marzuk also said that mosques should be places where children are encouraged to visit to further their knowledge and understanding of Islam.
Adults who attend mosques should be welcoming to small children and create a friendly and welcoming atmosphere for them instead of scolding or berating them when they act their age, he added. - Mkini