Is the government now afraid of the potential of TikTok? This question is raised after former senator Siti Aishah Shaik Ismail was "escorted" to the police station this week.
According to Siti Aishah, she was accompanied to the Sungai Senam police station in Ipoh by "numerous officers" in three vehicles. Her mobile phone was also seized.
The Malaysian Communications and Multimedia Commission (MCMC) subsequently confirmed that Siti Aishah had had her statement taken over a viral TikTok video relating to the government's removal of subsidies and that she is being investigated under the Communications and Multimedia Act 1998.
The government's decision to remove subsidies on cooking oil and also to float the prices of chicken was deeply unpopular. So much so, that the government had to make a U-turn on the decision on chicken prices.
The government propaganda machine also went into overdrive in all social media outlets of the various government bodies to "thank" the prime minister for his "concern".
It was therefore not a surprise that Siti Aishah's TikTok video became viral. The video had been viewed 2.5 million times and "liked" more than 143,000 times.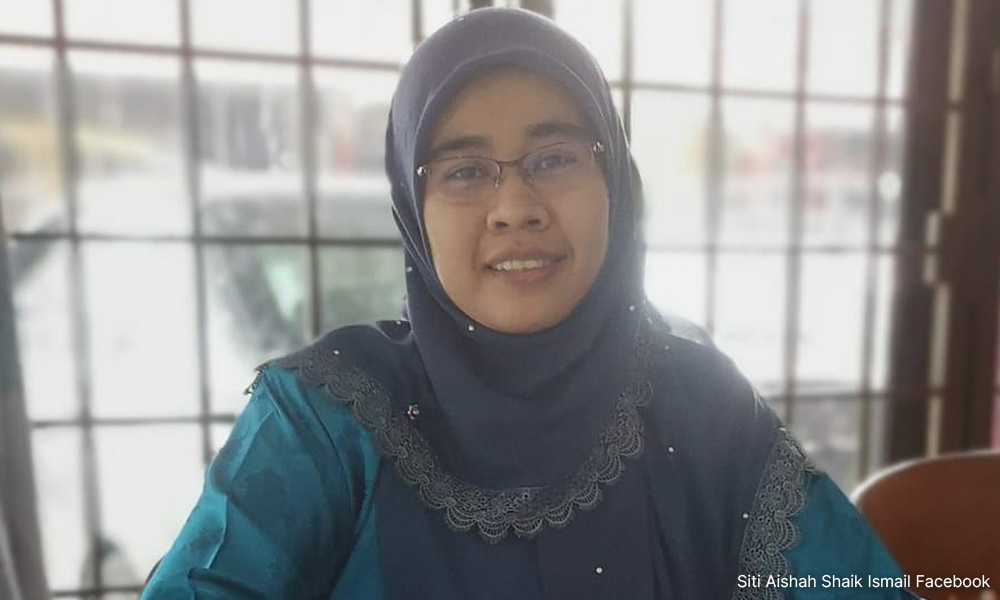 In the video uploaded on June 21, Siti Aisyah declared that July 1 would be a day of suffering for the people because the government will withdraw "all" subsidies on that day.
She urged the people to rise up, reminding her audience that "you are kings and they are coolies" once the 15th general election comes around.
The video must have ruffled many feathers. Those in the position of power must have felt very uncomfortable that such a video became so viral. Getting 2.5 million views for a political TikTok video is a rare achievement.
TikTok's untapped potential
The action against Siti Aishah was disproportionate. She could have easily been asked to go to the police station in order to give her statement. She was a former lawmaker and a politician; there is every likelihood that she will cooperate.
Yet, the authorities had to descend upon her home as if she was a common criminal. Could this be a show of force to send a message to other would-be dissenters, especially in this relatively new medium of TikTok?
While the audience on Facebook is largely "conservative" and older, those on Twitter are more "liberal" and younger. Of course, these are broad generalisations. TikTok's core audience is also far younger. In a lot of ways, it is also more diverse. TikTok's algorithm means that the content can easily cater to a user's surfing habits.
TikTok is a medium which is relatively untapped in Malaysian politics. It is only recently that politicians and political parties have begun to explore the possibilities of the social media platform.
The heavy-handed action against Siti Aishah is unfortunately a common occurrence when it comes to social media posts. Yet, this may likely be the first instance in which a person is investigated for a TikTok video that is political.
Whether this will be the norm in the coming days, weeks and months, remains to be seen. - Mkini
---
SYAHREDZAN JOHAN is a civil liberties lawyer, DAP national social media bureau chairperson, and a CEC member.
The views expressed here are those of the author/contributor and do not necessarily represent the views of MMKtT.