Jeli MP Mustapa Mohamed had refuted claims that he had misappropriated party funds when he was an Umno member, as claimed by Umno president Ahmad Zahid Hamidi in court yesterday.
In a statement today, Mustapa said the funds were managed by a committee that followed guidelines established by the party.
Mustapa revealed that his statements were recorded twice by the MACC, but neither was related to the alleged misappropriation of party funds.
He said the first incident involved the cabinet meeting for the Trans-Sabah Gas Pipeline project, while the second involved 1MDB funds received by Kelantan Umno.
"Zahid's allegations have been raised by others before. The MACC had refuted it on Sept 20, 2018, while the Kelantan Umno secretary had produced an explanation on the management of party funds on Jan 16, 2019," he said.
Malaysiakini cannot independently verify Mustapa's claims on what transpired on those two dates.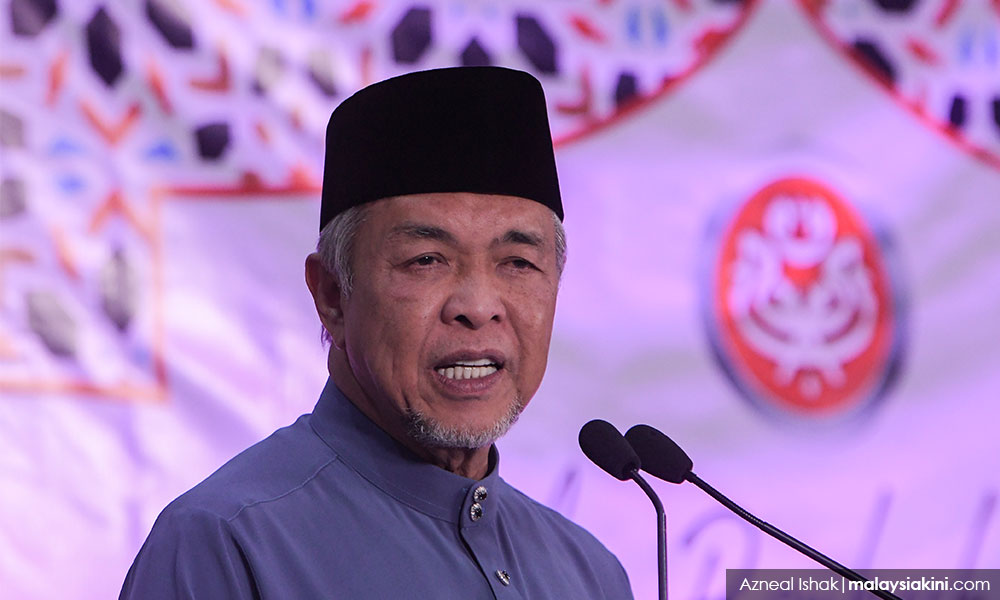 Yesterday, Zahid told the Kuala Lumpur High Court that three Umno MPs defected to Bersatu in order to seek "protection" from MACC investigators.
Zahid named Masjid Tanah MP Mas Ermieyati Samsudin and Mustapa but did not manage to name the third MP after the prosecution objected on the grounds that the accused was presenting hearsay as evidence.
Zahid accused Mustapa - the Umno state chief at the time - of misappropriating RM30 million in funds meant for a programme to transport voters from the Klang Valley.
Since 2020, Mustapa has served as the minister in the prime minister's department in charge of economic affairs. - Mkini