Thousands of migrants intending to leave under the Immigration Department's Return Recalibration Programme, which ends today, have missed their flight at klia2 as they were unable to check-in for departure on time, owing to the large influx of people at the airport.
A similar scene is depicted at the exit points in Johor, where some have been waiting for more than three days for their turn to make the necessary payments to the Immigration Department, but counters have been limited to accepting only 100 payments a day.
Various sources have confirmed that thousands of migrants are stranded in klia2 in Sepang and Pasir Gudang and Stulang Laut ports in Johor.
Migrant Care country representative Alex Ong said this was not the first time such an exodus has taken place, adding the scenes at Klia2 today were similar to what happened at the airport last December.
The department's Undocumented Migrants Recalibration Plan, which commenced in November 2020 with an initial deadline of June 30, 2021, was extended until Dec 30, 2021, and again to June 30 this year.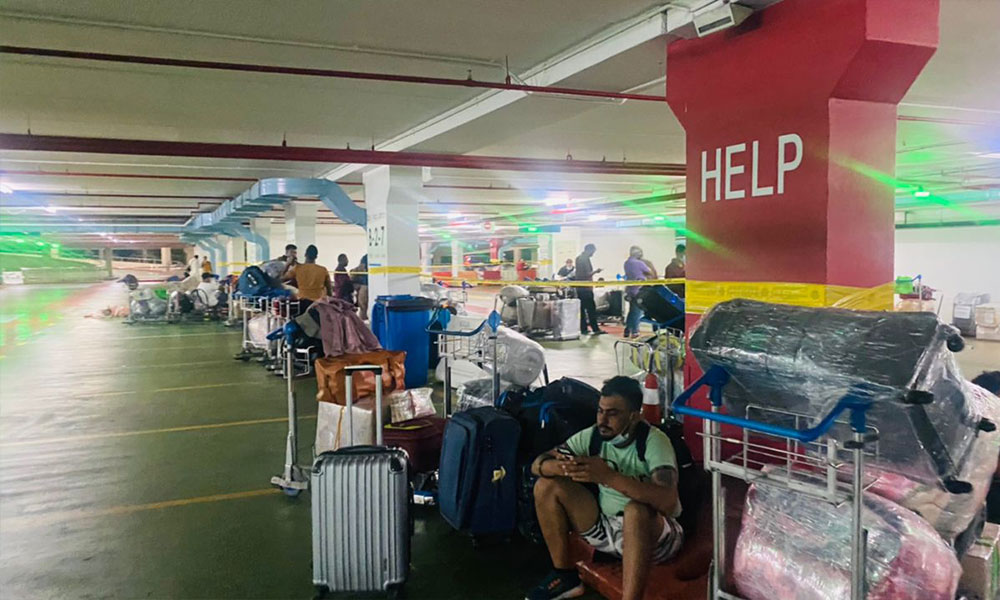 It encompassed two main components - Return Recalibration Programme and the Labour Recalibration Programme.
The Return Recalibration Programme allowed undocumented migrants to voluntarily return to their country of origin, subject to specific stipulated conditions.
Meanwhile, the Labour Recalibration Programme regularised undocumented migrants in the country as foreign workers who could be employed by eligible employers subject to stringent conditions determined by the Immigration Department and the Peninsular Malaysia Labour Department.
A source who shared photos of migrants stranded in klia2 said some had been stranded there for two to three days, not knowing what to do, having spent all their money on their return flights.
He said some had also been cheated by unscrupulous agents promising them a flight back.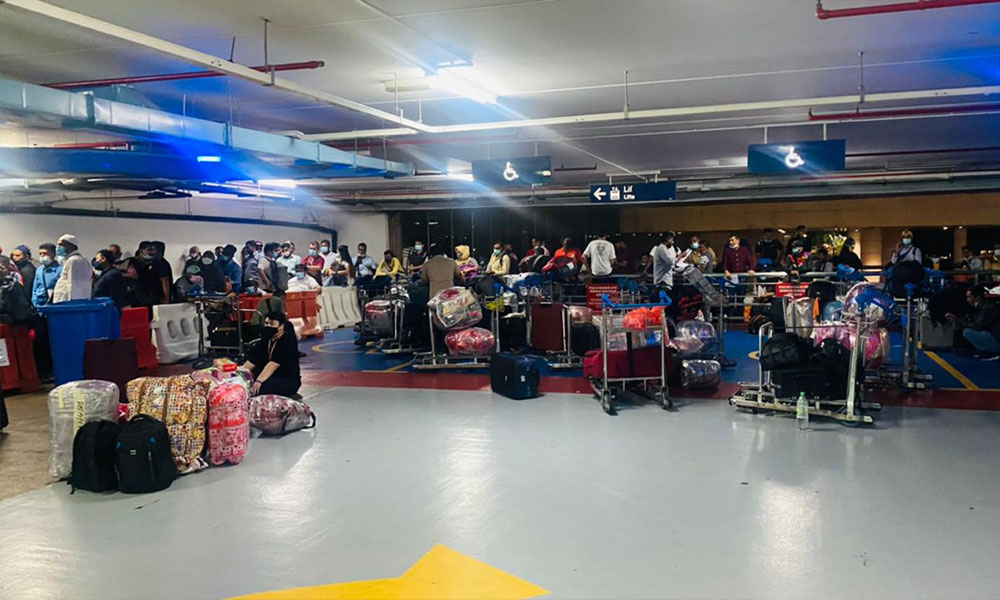 Syndicate cheating migrant workers nabbed
As of Dec 31, 2020, a total of 6,634 operations on undocumented immigrants were carried out, while a total of 22,522 undocumented immigrants and 387 employers were detained.
In December last year, Home Minister Hamzah Zainuddin announced that 280,088 foreign workers had applied for the labour recalibration programme and over 120,000 of whom were involved in the plantation sector.
Meanwhile, early this month, the Immigration Department had foiled the activities of a syndicate that used registered companies allegedly involved in the Labour Recalibration programme to cheat foreign workers.
They nabbed six individuals, including the mastermind, a Bangladeshi who is also a permanent resident card holder.
Exodus is nothing new
After holding 15 recalibration exercises since 1989, Ong said the Immigration Department should have been better prepared for the influx as migrant workers would always want to work till the last day to earn as much as possible before they returned for good.
He said the immigration could have set up more counters for undocumented migrants to pay their fines before proceeding to check-in for their flights.
He said there was a delay, mainly because undocumented migrants were expected to make electronic payments, and most of them did not have debit or credit cards.
"They have to rely on cardholders to make these payments.
"This was a foreseeable problem," he said, adding that the airlines too could have taken a proactive role in managing the influx.
Ong was especially concerned for children and disabled people who would have to queue for long hours as there were no special counters for those with special needs.
He said a wheelchair-bound man returning to Indonesia who was disabled from a stroke he suffered had to queue for 19 hours from last night before catching his 8:30am flight today.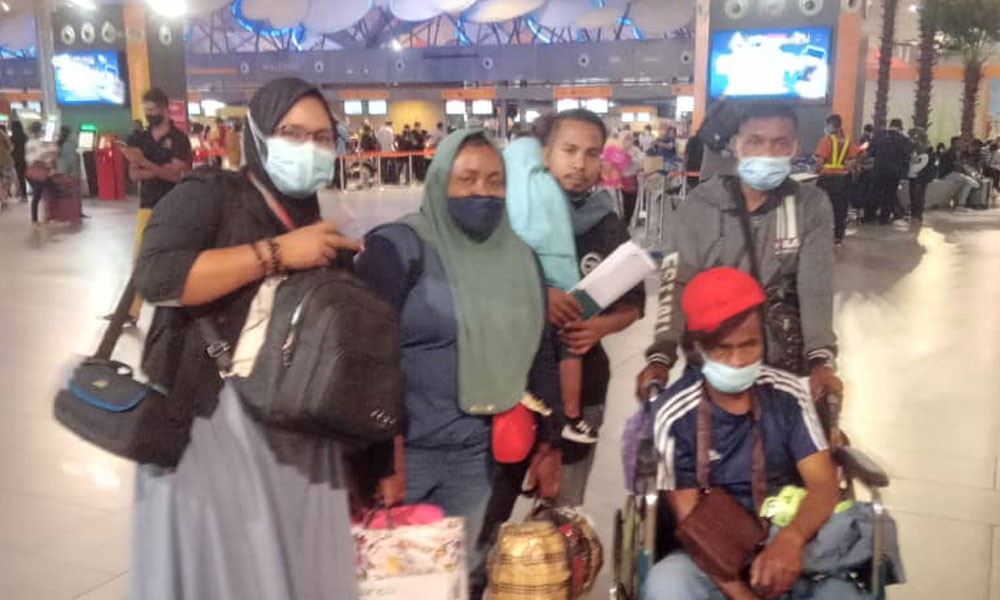 Ong said the man was exhausted but was glad to be on his flight this morning as he had had no money to buy a new ticket.
He explained that the migrant worker had stopped working after his illness, and well-wishers sponsored his ticket to Jakarta.
"Once he is in Jakarta, he would rely on the goodwill of other NGOs there to help him return to his home," described Ong, of the migrant worker who was returning home empty-handed. - Mkini