Baby boomers may remember Atan and Atuk, Muniappan and Lee Siew Lan.
They were characters that the late Jamali Shadat brought to life during the more placid days of black-and-white Bakat TV. We were then recovering, two years after the darkest period in Malaysian history.
Jamali's skits were as benign as his quirky observations, and accented monologues were as revealing. A gifted comic of his time, Jamali bridged the racial rifts with a good-natured wit.
He neither punched up nor down. Just straight impressions that cut right through politics, culture and language.
(Dewan Bahasa dan Pustaka chairperson Awang Sariyan might find Jamali's bahasa pasar disrespectful. Awang's move to amend the DBP Act to "spark love for the [Malay] language and instil patriotism" would be funny if it wasn't pathetic).
Imagine if RTM had broadcast reruns of the late Jamali's gigs. If not for a therapeutic laugh, but as a reminder of who we were and what we have become – increasingly communal, culturally intolerant, politically regressive.
(Incidentally, as a public broadcaster, RTM is way off in representing the diversity of Malaysian demographics. Even on its Facebook, non-Malays are virtually non-existent).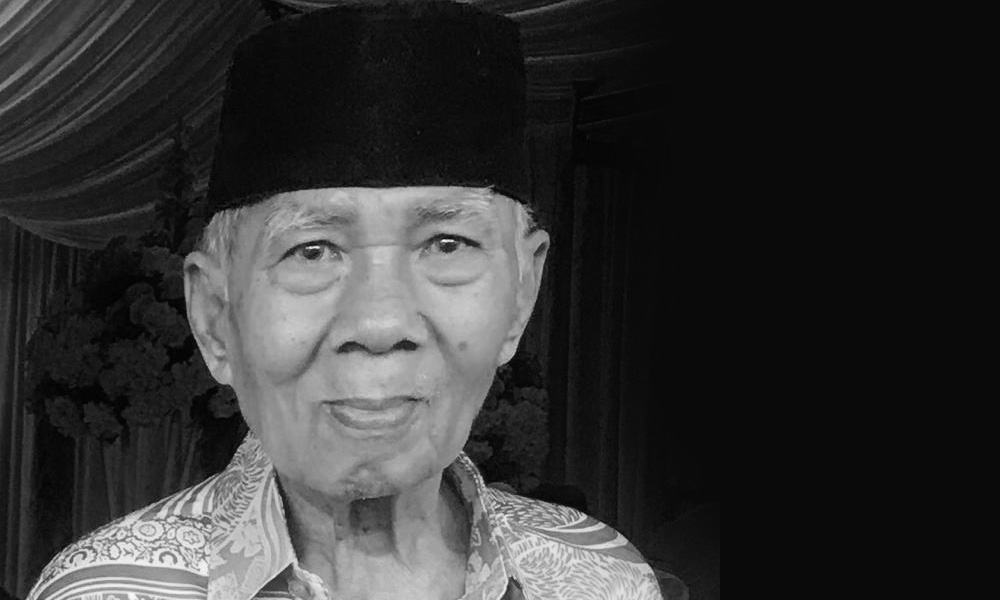 Against all odds, Malaysian stand-up comics have long used humour to make light of the absurdity of identity politics.
Today, we have Harith Iskandar, Douglas Lim, Gajen Nad. Although different from Jamali's routines, their ethnic jokes of no malicious intent are likewise funny.
We see ourselves – and our inherent prejudices - in their observations. "Oh, that could be me." Satire and comedy do make explicit our shared experiences and private gripes. Beneath the intentional exaggeration and distortion lie some truths.
Yes, good comedy makes us think. And it should if we get the joke.
Think Dave Chappelle, Chris Rock and Asif Ansari. They bring to the comic stage their sharp social commentary and political parody.
Comedy to reign in the corrupt
Are our politicians big enough to be roasted? No, they are not. So, they resort to what they do best – throw the book at the jokers.
Caricaturists like Zunar and Fahmi Rehza, news parody sites like Tapir Times and Bernama TV were recent victims. However, Cilisos is still running.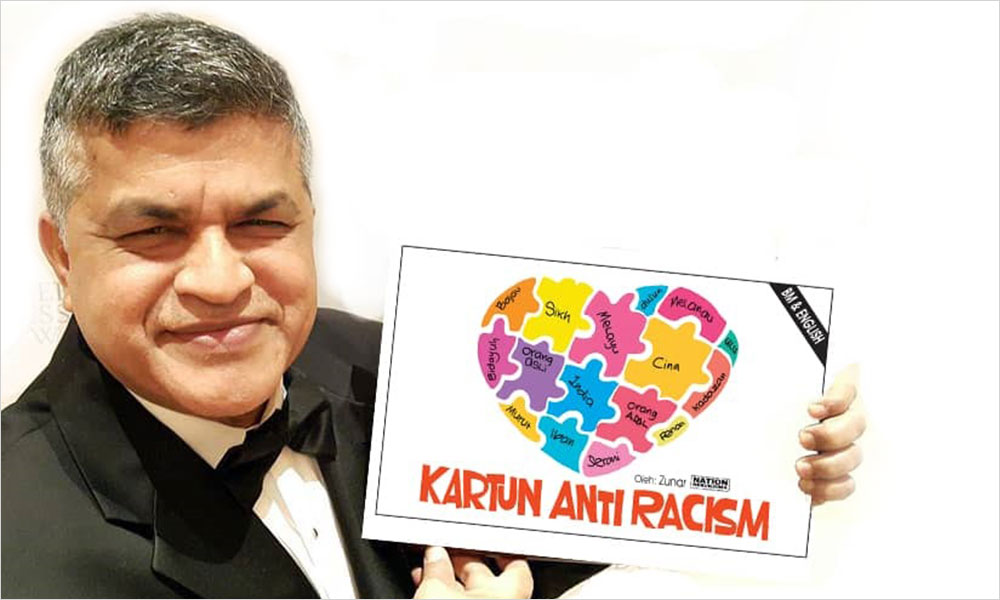 Regardless, laughing at ourselves and our bumbling politicians might just be the medicine to ease the pains of a political system that's rotting from the top.
Where the corrupt continue to walk free, comedy can reign them in. Where the incumbents are stuck to short-term mentalities, comedy can expose their idiocy. Where the younger generation is still finding their political niche, comedy can show them the paths yet untreated.
Jokes aside, imagine for a moment an electioneering year untainted by race and religion but framed by the need to compromise as a guiding principle of future race-based policies. Respect for the worthy needs and dignity of every citizen.
Imagine the GE15 contested by prime ministerial candidates in a nationally televised debate moderated by an independent two-person panel.
Imagine if the candidates could use reason and evidence to propose their policies on ways to improve the infrastructure, raise employment, contain the rise in costs of living, stem the endemic corruption and reform the education system.
In a nutshell, to practically address livelihood issues instead of peddling a vacuous Keluarga Malaysia when we, the family, are drifting further apart under a dysfunctional government.
Imagine if Umno had stood for uniting Malaysia now. An MCA that stood for a Malaysian collective advocate for fair access to economic opportunities and higher education places.
And, the MIC representing a movement for integrity and conscience, acting as the people's whip over the many incompetent seat warmers in parliament.
Fertile ground for comedy
Malaysia Boleh embodied what could have been if we had focused on ridding our Parliament of MPs who had failed their constituents. We succeeded in 2018, but only for a while. Can the GE15 repeat the outcomes of 2018?
These thoughts came to mind when I was working as a polling official during the Australian federal election on May 21, followed by two days of sorting and counting the senate ballots.
I must say Australian elections are dull. The transition of power is non-controversial and uneventful, which makes the federal, state and local elections relatively mundane events that most people tolerate as an inconvenience. (Voting is compulsory in Australia).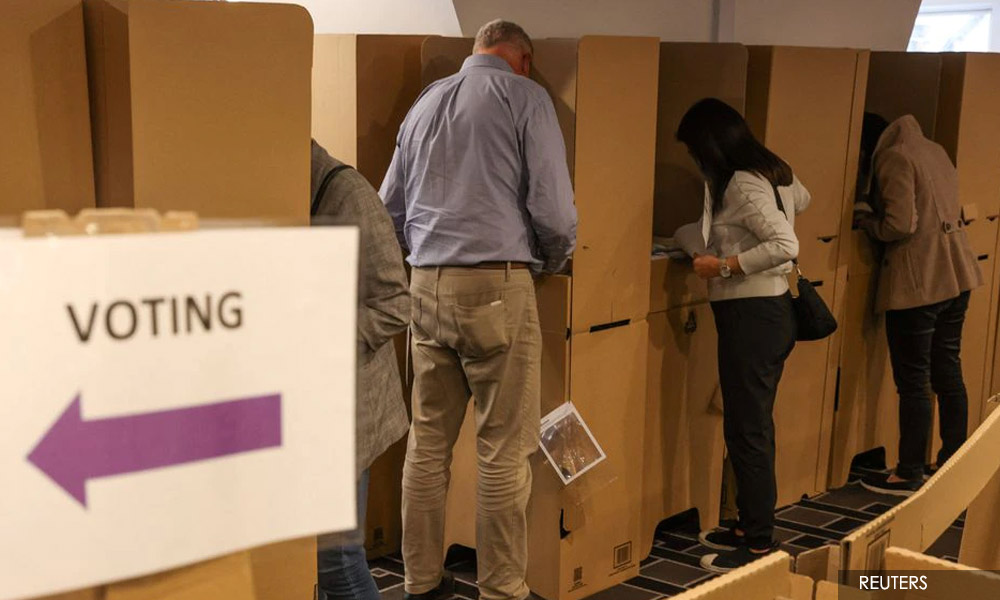 Parties contesting in Australian elections range from the bizarre to the eclectic. They provide easy fodder for comedy and satire. Any form of bigoted campaign is exposed for what they are: a joke.
I suppose our racialised politics and a failing government are no laughing matter. Nonetheless, with the party hopping and backbiting, and a seemingly lethargic prime minister overseeing a cabinet in disrepair, the GE15 does provide fertile ground for good comedic materials.
Here's hoping our local comedians can take Malaysian humour to another level. An acute observation delivered in an intelligent joke says so much more than a baseless election promise by a party candidate.
---
ERIC LOO is a former journalist and educator in Australia, and a journalism trainer in parts of Asia.
The views expressed here are those of the author/contributor and do not necessarily represent the views of MMKtT.