The government did not respond to two letters objecting to former attorney-general Mohamed Apandi Ali's appointment as the Pulau Batu Puteh special task force chairperson, said Dr Mahathir Mohamad.
He said this in response to Minister in Prime Minister's Department (Parliament and Law) Wan Junaidi Tuanku Jaafar's assertion that Mahathir should have voiced objections earlier.
"I have informed and written letters (regarding Apandi's appointment) but there was no response. It was sent twice, but no response," he was quoted as saying by Berita Harian today.
The special task force was set up with objectives, among others, to investigate claims that there was a possible issue of misfeasance by Mahathir in 2018 when the Pakatan Harapan administration he led decided to withdraw Malaysia's appeal in a review bid over the country's sovereignty dispute with Singapore over Pulau Batu Puteh.
Mahathir had been summoned to meet the task force on Tuesday but walked out when he saw Apandi in the chairperson seat.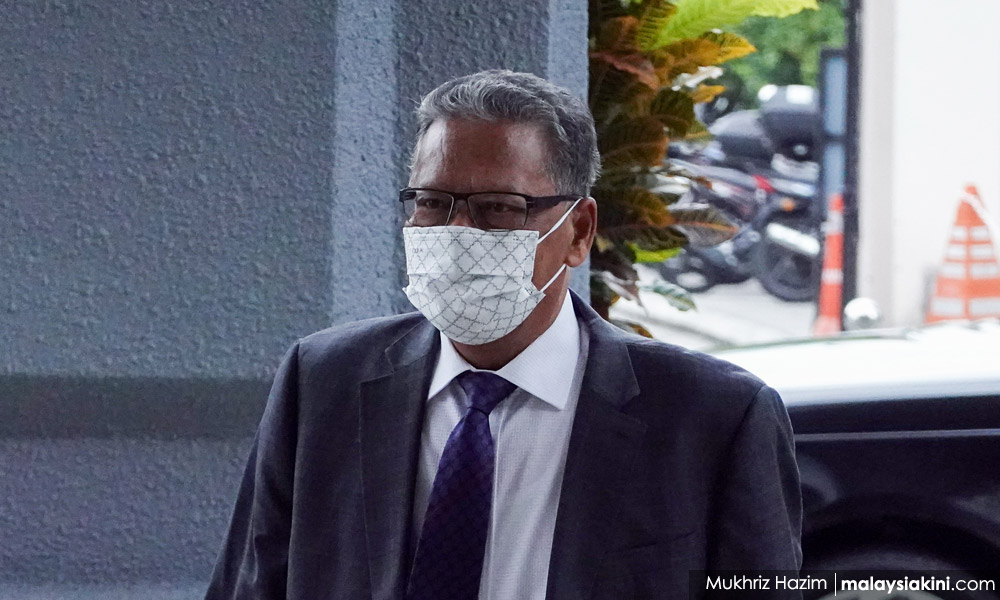 The former prime minister argued that as Apandi was involved in filing Malaysia's appeal over Pulau Batu Puteh in 2017, there was a conflict of interest.
Mahathir also played a key role in getting Apandi sacked as attorney-general in 2018.
Wan Junaidi, in response to Mahathir's walkout, said the government's hands were tied as the task force had already been working for seven months.
In a Facebook post today, Mahathir explained that he was informed of Apandi's appointment and his summons to meet the task force in a letter from the Prime Minister's Department's legal affairs unit on May 19.
He replied on May 23 objecting to Apandi's appointment.
However, he said his objections were not addressed in a subsequent letter summoning him to meet the task force on June 28.
He said he sent another objection letter on June 21 and, again, received no response to his protests.
'Biadap, then biadap lah'
Putrajaya had filed an application in 2017 for review of the International Court of Justice's (ICJ) decision in 2008, which ruled that Singapore had sovereignty over Pulau Batu Puteh.
Among those who attacked Mahathir on the 2018 withdrawal was Johor's Sultan Ibrahim Sultan Iskandar.
Mahathir had shot back on Tuesday, questioning the monarch's involvement in the sale of Johor land to China for the Forest City project.
The nonagenarian was unrepentant over his remarks, saying today that it does not matter if people called him biadap (rude).
"(If I am) biadap, then biadap-lah. A pile of rocks that is hardly the size of half a table, so much fuss over it allegedly because of sovereignty.
"But (they) sold 1,700 acres of Johor land to people from China, not Malaysian Chinese. that is more shocking, but (they don't see) that as a problem," he was quoted as saying by Astro Awani. - Mkini