Johor state assembly speaker Mohd Puad Zarkashi has volunteered to sue Dr Mahathir Mohamad over Malaysia's loss of Pulau Batu Puteh.
Puad is taking up a challenge by Johor Menteri Besar Onn Hafiz Ghazi on Sunday for legal action to be taken against the "betrayal" that caused the country to lose the rocky outcrop to Singapore.
Puad said today that even though Onn Hafiz did not name anyone, everyone knew that Mahathir was responsible.
As an appeal with the International Court of Justice (ICJ) can no longer be filed, the Johor speaker said the former prime minister should be taught a lesson.
"As a lasting lesson, Mahathir must be sued and made to pay damages. RM3 billion is a suitable amount.
"As such, I offer myself to sue Mahathir. This is a matter of dignity as he had sold the sovereignty of Johor and the country," he said.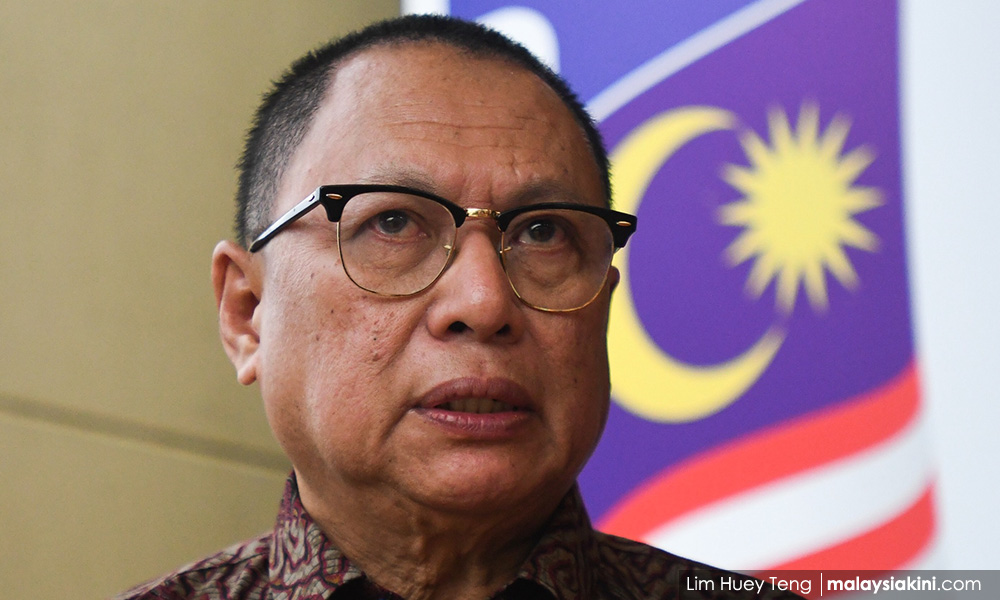 Review bid
Putrajaya had filed an application in 2017 for review of the International Court of Justice's (ICJ) decision in 2008, which ruled that Singapore had sovereignty over Pulau Batu Puteh.
However, the Pakatan Harapan government under Mahathir withdrew the appeal shortly after taking power in 2018.
It should be noted that a private citizen, Mohd Hatta Sanuri, had in Sept last year, sued the prime minister and the government in a bid to reverse the withdrawal last year.
In court filings, the government said it followed the advice of foreign legal experts to withdraw the appeal for Pulau Batu Puteh. This had been previously stated by former attorney-general Tommy Thomas.
A verdict on the suit is expected to be delivered by the High Court in Kuala Lumpur tomorrow.
Separately, a government special task force is reviewing legal issues regarding Malaysia's claim on Pulau Batu Puteh.
Mahathir had refused to cooperate with the task force, as it is being chaired by former attorney-general Mohamed Apandi Ali.
Mahathir had fired Apandi when he took office. Apandi headed the Attorney-General's Chambers when it filed the appeal for Pulau Batu Puteh in 2017. - Mkini