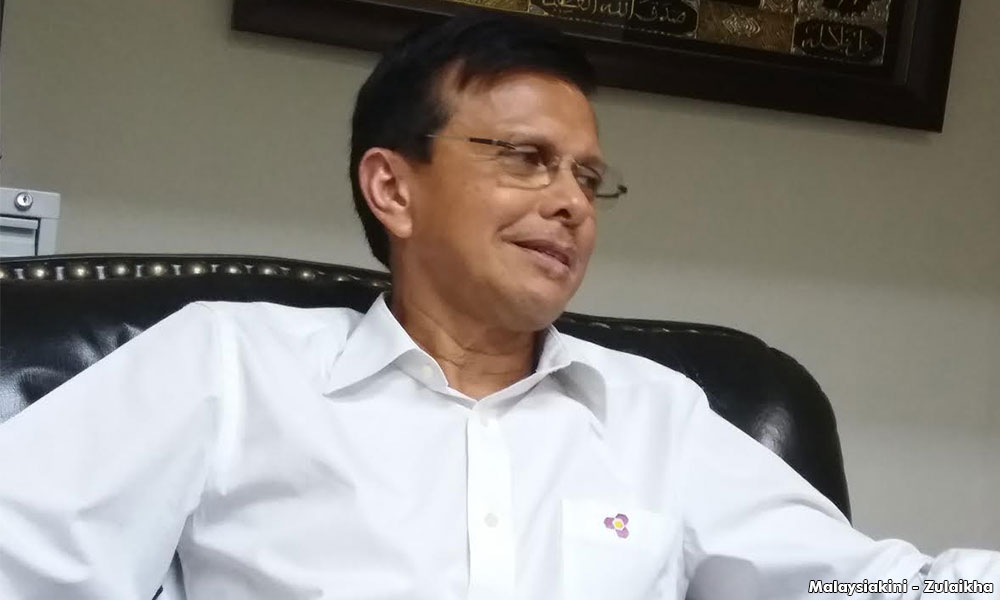 Former minister Raja Nong Chik Raja Zainal Abidin said he wants to help the 34 residents who had opposed the redevelopment of their Kampung Kerinchi flats, and as a result were denied new apartment units.
Prime Minister Najib Abdul Razak, who in February officiated the new apartment - Residensi Kerinchi,
mocked
the residents by claiming that they were "incited" by Lembah Pantai MP Nurul Izzah Anwar to oppose the project and were now regretting their decision.
A total of 408 families of the former Kampung Kerinchi flats, valued at RM50,000, were granted a unit each at Residensi Kerinchi, valued at RM500,000, except for the 34 who had challenged the redevelopment in court.
Raja Nong Chik claimed some of the 34 residents have now turned to him for help.
"There have been a few who have come to see me and asked for help. But if possible, I'd like to help them as a group.
"If all the 34 families can band together, we will try to find them a Kuala Lumpur City Hall (DBKL) home, but not in Kerinchi.
"I will try my best, I still want to help them as I sympathise with them," he said.
He said this was among the many issues that he'd like to resolve in the constituency of Lembah Pantai.
Raja Nong Chik may have lost in Lembah Pantai during the last general election but the former minister still feels like an MP.
This, he said, was because requests for help from him continued to pour in even though PKR vice president Nurul Izzah is the official MP.
He likened the constituency to having two MPs, one for local affairs and the other for beyond Lembah Pantai.
"They (constituents) consider her as an MP for outside (of the constituency).
"It's like there are two MPs in Lembah Pantai. One is like a 'foreign minister' providing 'international' services and another is local - where they refer to Umno and BN including on matters of aid.
"We do what we can to help," he told Malaysiakini in an interview.
Raja Nong Chik, who is Lembah Pantai Umno chief, has continued to service the constituency despite narrowly losing the election with 29,161 votes to Nurul's 31,008 in 2013.
Having been appointed as a senator and later urban well-being and federal territories Minister in 2009, his continuity as minister had hinged on the contest.
However, Nurul came out on top, the second time she defeated a minister, having already emerged victorious against then Women, Family and Community Development Minister Shahrizat Abdul Jalil in 2008.
However, Raja Nong Chik claimed the two-term elected representative was only a "touch and go" MP.
"People may call me bias (in my evaluation of Nurul Izzah). But I think it's best to just ask the voters here. To me, her method is only 'touch and go'.
"She comes, take pictures, makes it viral in Facebook but what has she done?" he said.
Raja Nong Chik claimed some of what she took credit for were the long-term efforts of BN.
Asked if he has ambitions to contest in the 14th general election, Raja Nong Chik merely laughed, stating that it was up to the top leadership to decide.
"It is in my character, I enjoy going to the ground and meeting people. I like it. It's not just about the election.
"I have done this even before I became a minister as well as after I lost in the general election.
"Interacting with Umno and jostling for position - that, I don't really enjoy doing," he said.- Mkini