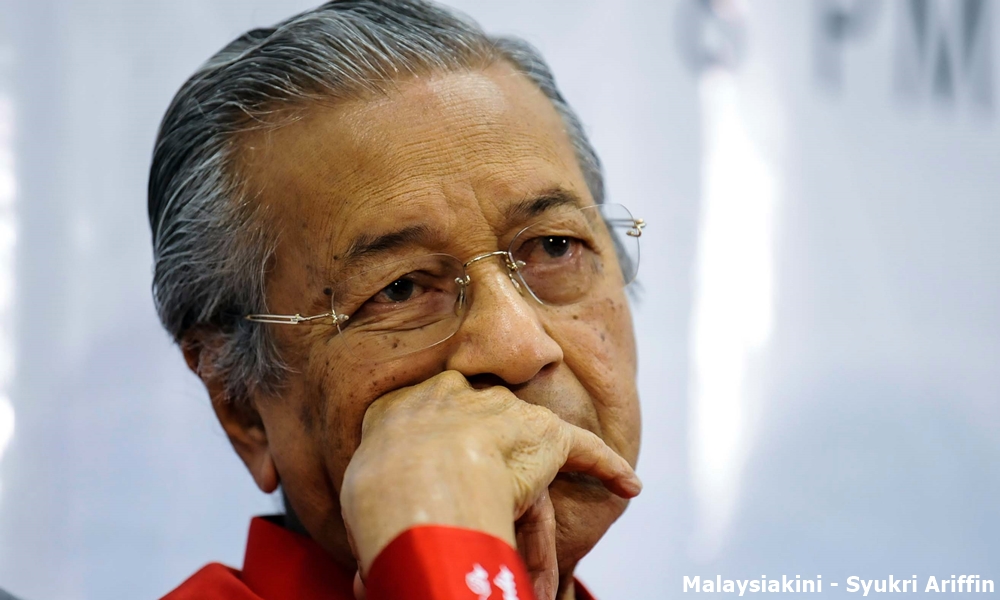 A local actress who hosted a Facebook live interview with former premier Dr Mahathir Mohamad this morning has drawn flak over her remarks implying that the younger generation is not feeling the impact of the rising cost of living in the country.
The 30-year-old actress, Fathia Latiff, said she belongs to the younger generation and personally did not feel the impact of increasing prices due to the implementation of the goods and services tax (GST) or other factors.
"To me personally, even though we (younger generation) know that the price of petrol has increased, all things are taxed with six per cent GST and all that, but it did not really burden us," she said, triggering a series of comments from viewers who criticised her stand.
Referring to Mahathir's current struggle, she said it gave her the impression that youths must fight to save Malaysia from future economic disasters.
"But we haven't seen that yet. How can you convince us to be more involved, love the country, and be more careful to safeguard the future?
"Now I see that things are still okay. Even though people talked about an economic downturn, they go shopping, they seem happy and have no problems," she said.
The actress went on to press Mahathir about his real concerns for the economy and how would he make a logical argument for the youths.
With his trademark wit, the Bersatu chairperson said it is not about arguing with logic but rather it is the reality.
"How many shops are closing down now because there are not enough customers? People now are not spending as much as before?
"Why? Because their money is valued less now. The same amount of money but the purchasing power has dropped," he pointed out.
Fathia later conceded that as a middle-class urban dweller, she may not be exposed to the often talked about hardships faced by the people.
"People come and see me, so I can see," said Mahathir.
"They apply for jobs but get rejected. Ask for scholarships but get turned down. It used to be easy," he said.
Throughout the 45-minute session which attracted over 80,000 viewers, one Facebook user Nurul Atila Roslan commented that Fathia would not feel the burden with her income as an actress.
Another user with the name Azman Klang also noted that Fathia appears to be talking only on behalf of the rich, instead of the common people.
Others also commented that she appears to be lacking experience, as her questions did not touch on current issues, including the latest developments surrounding 1MDB.
At the end of the session, she, however, took the time to respond, saying that she would rather not dwell on the negative comments against her.- Mkini