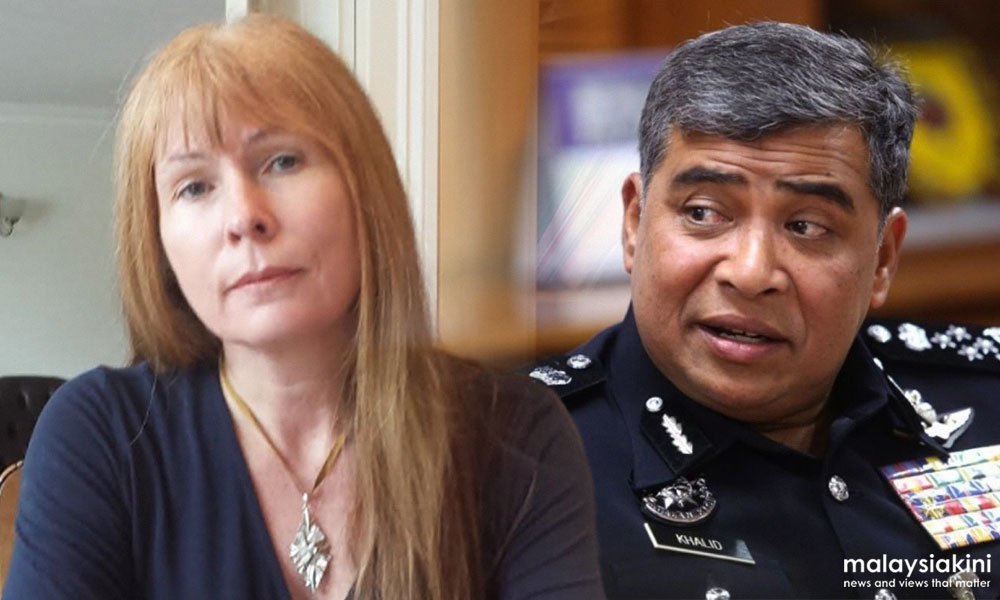 Any questions on the relationship between top cops with suspected racketeering mastermind Gopinathan Krishnan, should be asked by the Malaysian Anti-Corruption Commission (MACC), and not Sarawak Report, said inspector-general of police Khalid Abu Bakar.
"Let the MACC investigate. If there are any questions, let the MACC ask. What has been said about myself or my officers with Gopi (Gopinathan), let the MACC investigate it.
"Why are they (Sarawak Report) being nosy?" Khalid said at a press conference in Kuala Lumpur today.
He said this when asked about Sarawak Report's latest allegations, which said that several top police officers in Bukit Aman, Perak and Sarawak were linked to Gopinathan.
Gopinathan is said to be a top suspect and the main intermediary in a police protection racket in Malacca.
One of those top cops is said to be Bukit Aman criminal investigation department (CID) chief Mohamad Salleh.
When pressed further on the subject, Khalid said he doesn't need to answer to Sarawak Report.
"Sarawak Report is purposely trying to ruin me, and my organisation...They have bad intentions, a certain agenda. There is no need to entertain them," he added.
Meanwhile, when met after the press conference, Mohamad was tight-lipped when asked about the whistleblower site's claims.
"No comment. No comment.... If the MACC calls me, I will go," the CID chief said.
As many as 12 suspects, most of them police officers, were arrested by the MACC in a swoop last month codenamed Ops Gopi.
Sarawak Report claimed that Gopinathan played a pivotal role in managing the police protection racket across gambling dens and prostitution houses in Malacca.
Khalid yesterday admitted to knowing Gopinathan, but stressed that the latter would have to "answer for it" if he was involved in illegal activities.- Mkini