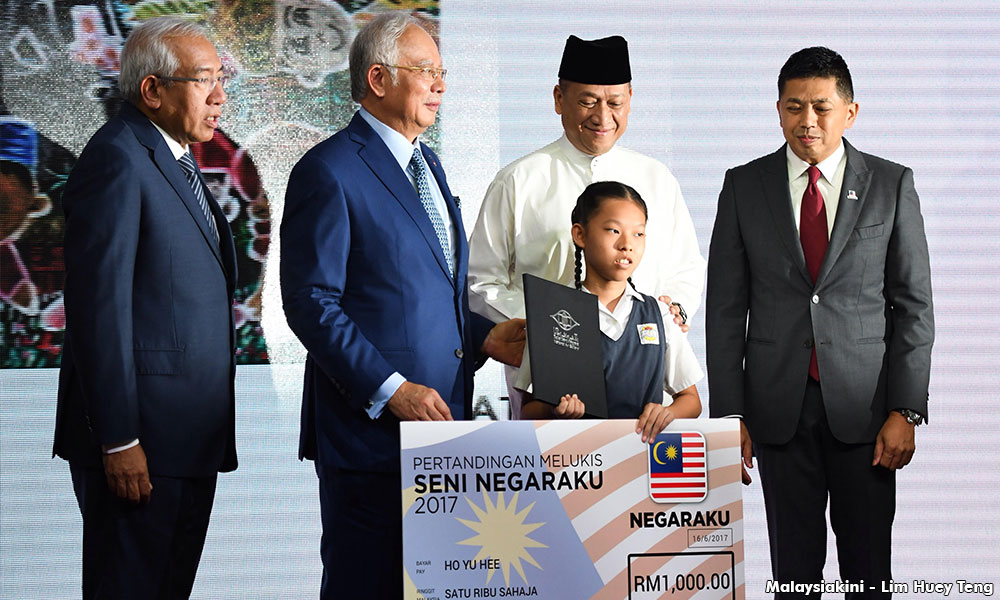 The Balai Seni Visual Negara (BSVN) will play host to two patriotic-themed exhibitions for the next few months as part of Prime Minister Najib Abdul Razak's effort to sow love for the country among the rakyat.
"The rapid development that our country is undergoing has to be balanced and grow in parallel with spiritual needs through appreciation of art and culture.
"Exhibitions like these will hopefully become an effective visual narrative feast which will make the rakyat of this country proud to inherit the visual legacy which crosses generations, language and culture," Najib said in his speech during the launch of the two exhibitions at the BSVN today.
He said that a country's development is not only reliant on building skyscrapers or highways or factories.
Priority must also be given to the development of one's inner self, he said.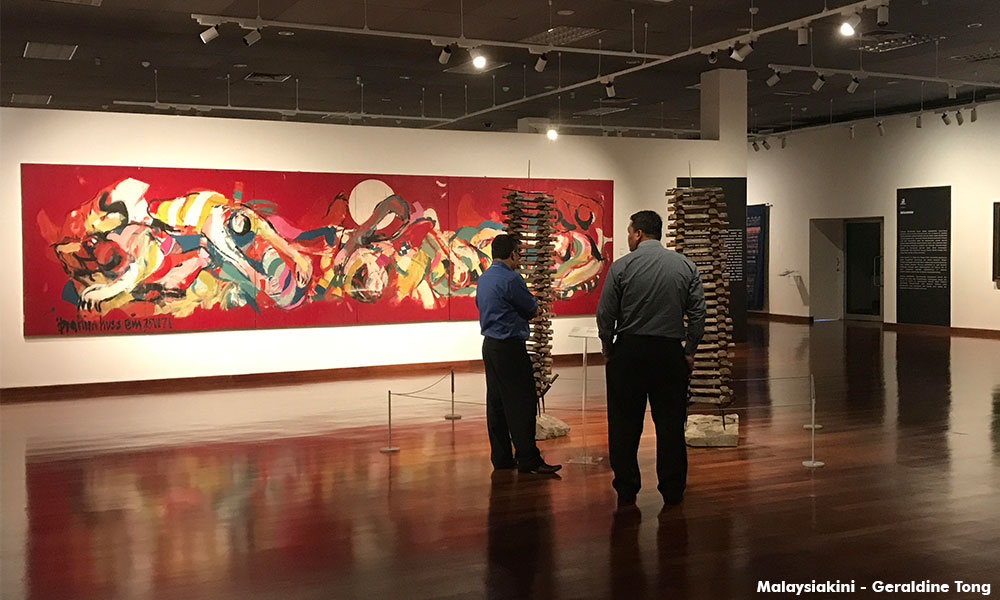 Through such exhibitions and initiatives, he said the rakyat will indirectly grow to love the country even more.
These will all contribute to achieving the vision of Tranformasi Nasional 2050 (TN50), he said.
The two exhibitions, "Seni Negaraku" and "Reka Negaraku", will be open to the public for free from June to September this year.
Seni Negaraku will be on display at the Tun Razak Gallery while the Reka Negaraku will be at the Reka Gallery.
The Seni Negaraku exhibition consists of 88 works from 72 artists, including Abdul Latiff Mohidin, Syed Ahmad Jamal, Joseph Tan, Georgette Chen and many others.
Each of these artworks either has its own significance to the visual history of Malaysia or portray significant moments of the country's history through different styles of art.
Meanwhile, the Reka Negaraku exhibition consists of 36 artefacts and 53 prints of popular culture memorabilia and daily use items like matchstick boxes and medicine labels.
Najib also presented the prizes today to the nine students who won the Seni Negaraku competition, which involved 10,176 schools and about five million students nationwide.
The competition had the students produce artworks, revolving around the theme of patriotism, which will also be displayed at the BSVN.
"It is my biggest hope that the current generation of youth will become artists which will make the country proud on the international stage," Najib said. - Mkini