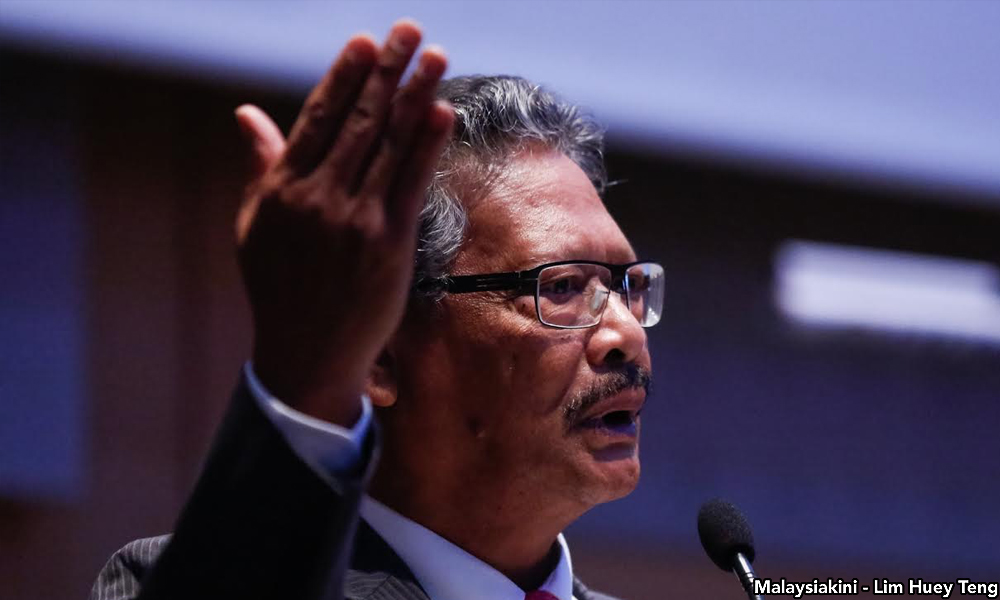 Attorney-general (AG) Apandi Ali has brushed off the Malaysian Bar's suggestion that he direct investigators to probe the 1MDB affair, in view of the latest allegations made by the US Department of Justice (DOJ).
According to Apandi, the Malaysian Bar's position does not make any sense.
"What and how do I comment on this when the Bar makes a statement that does not make sense?" said Apandi, according to Free Malaysia Today.
However, the AG did not elaborate in his brief response as reported by FMT.
Yesterday, Malaysia Bar president George Varughese said that the legal body was concerned that DOJ's civil suit was being "
downplayed
, dismissed and even denounced" by Putrajaya without addressing the substance of the allegation.
Varughese explained that the allegations made by DOJ had implicated Prime Minister Najib Abdul Razak as well as 1MDB officials and their associates and family, therefore warranting local investigations.
The senior lawyer complained that local news coverage regarding the DOJ suit appeared to be muted, despite the gravity of the claims.
He warned that the integrity and credibility of Malaysia's financial institutions and regulatory bodies were at stake as the matter was being watched domestically and abroad.
In view of this, Varughese urged Apandi to direct the Malaysian Anti-Corruption Commission (MACC) to resume its investigations into 1MDB and seek assistance from the DOJ.
"The same should be done in respect of the relevant authorities in numerous other jurisdictions where there have been investigations, measures imposed, criminal prosecutions and convictions, or proceedings for forfeiture of assets, against individuals or financial institutions," he added.
On June 15, the DOJ filed a
third set
of documents in court as part of attempts to seize more assets - including jewellery and the mega yacht The Equanimity - as part of investigations into allegedly embezzled 1MDB funds.
1MDB has
denied
that its money had been misappropriated, while Apandi said that he was getting frustrated with the DOJ for not contacting his office as part of investigations and for making "
insinuations
" against Najib.
In early 2016, Apandi
cleared
Najib of any wrongdoing in connection with 1MDB.- Mkini