Thousands of Malaysians from all walks of life were at the national level Aidilfitri open house event hosted by Prime Minister Najib Abdul Razak at his official residence, Seri Perdana, Putrajaya.
This event marks a rare opportunity for Malaysians to shake hands with the country's leaders and exchange pleasantries.
Previous prime ministers chose to host similar events at Putra World Trade Centre, before Najib shifted the venue to Seri Perdana after he became chief executive in 2009.
Security this year appears tighter than the years before. Several media organisations were also barred from entering the premises.
Malaysiakini takes a closer look at the security screening process and what items are barred from Seri Perdana.
---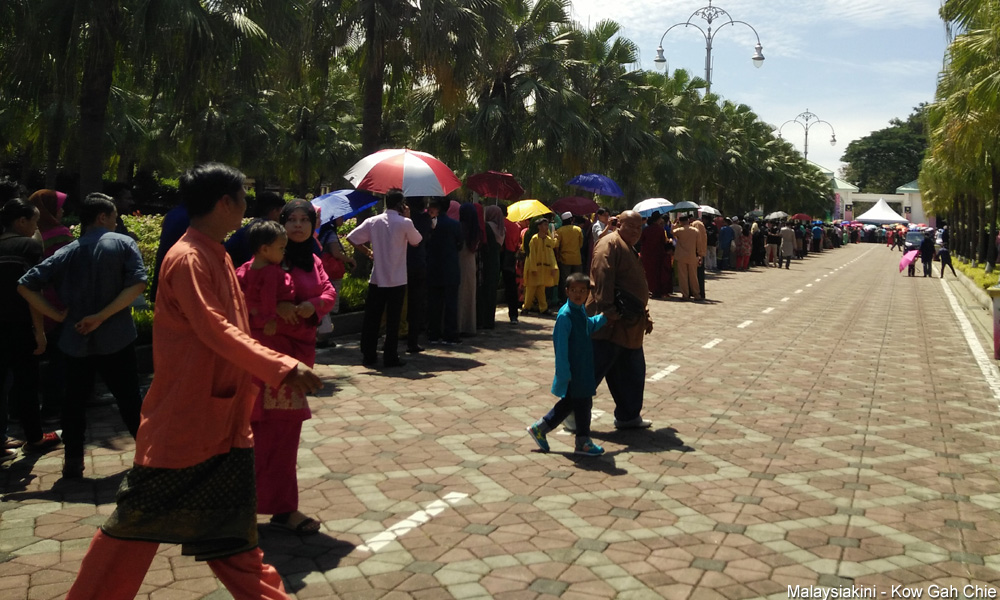 To be part of this open house event, some perseverance is required. After parking at designated lots nearby, visitors then have to take a bus to Seri Perdana before spending at least one hour in the queue.
There appeared to be a good mix of Malaysia's various ethnic groups among the crowd. Many are dressed in fine clothes for the event are keeping cool while lining up under the sun.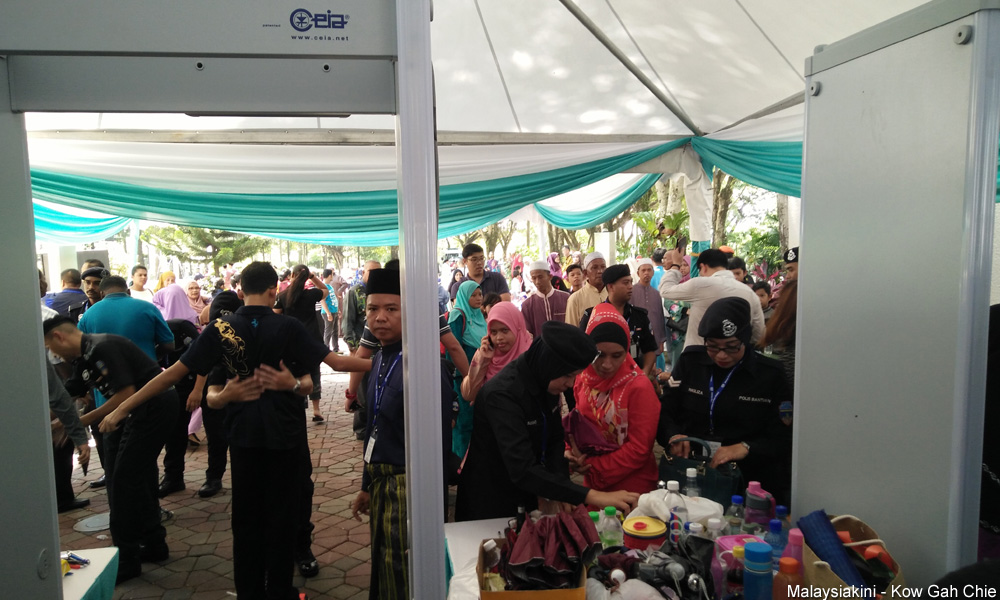 Awaiting them at the end of the line is an intense security check process, complete with pat downs, bag checks and metal detectors.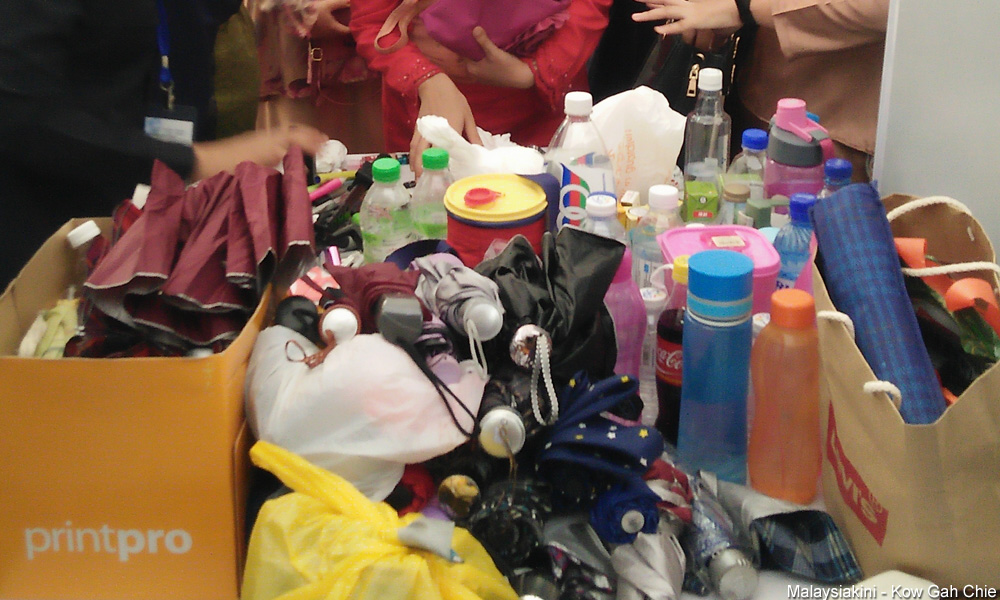 Most of the confiscated materials were drinking bottles, followed by umbrellas. Sharp or flammable objects were also being confiscated, including matches. Vape mods, or colloquially known as e-cigarettes, were also part of the haul.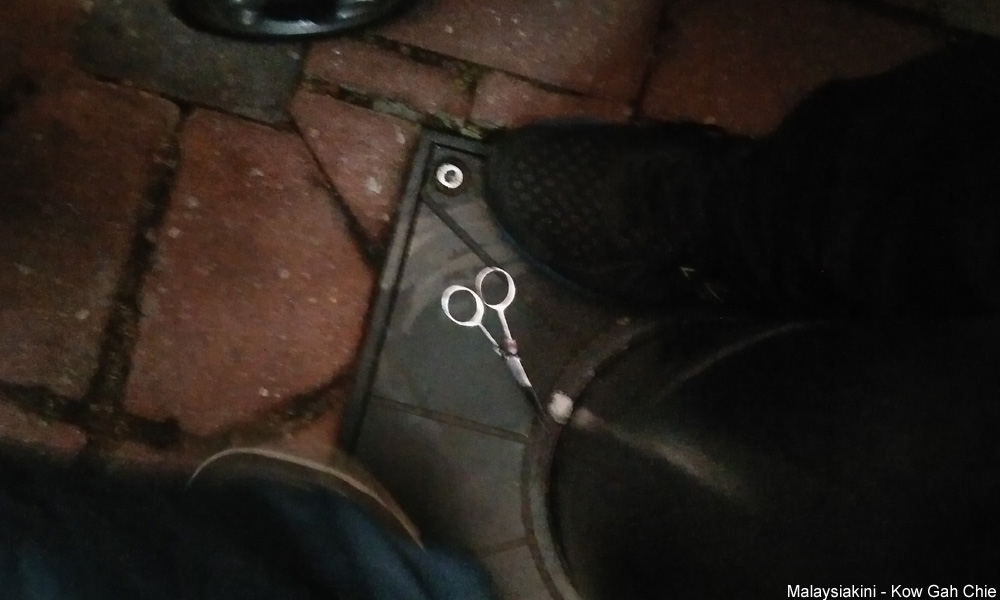 Even this tiny scissors was deemed not kosher by the security personnel.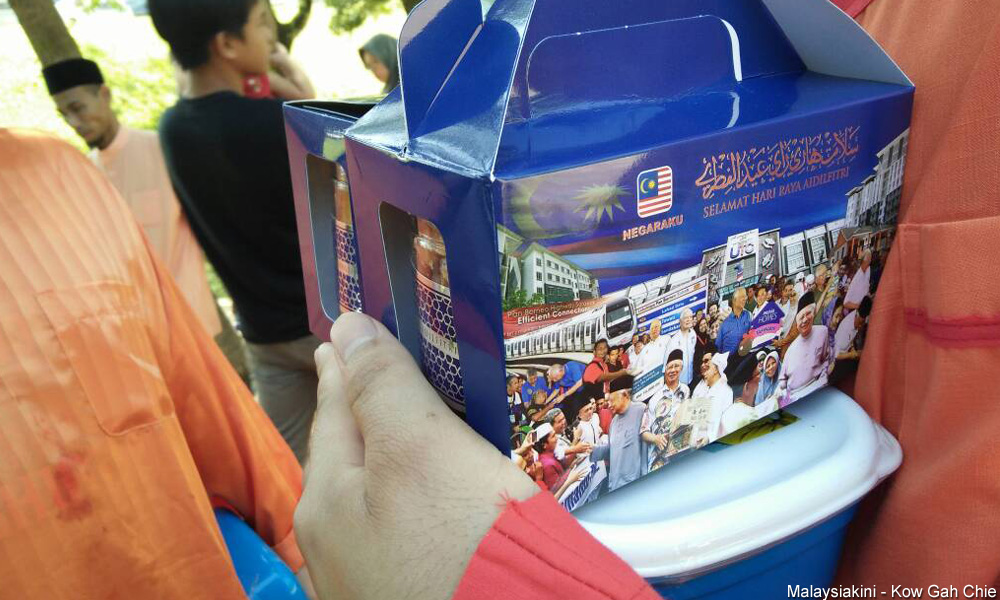 Those who eventually made it into Seri Perdana could feast and enjoy stage performances. Many were also seen carting away goodie bags filled with biscuits.- Mkini