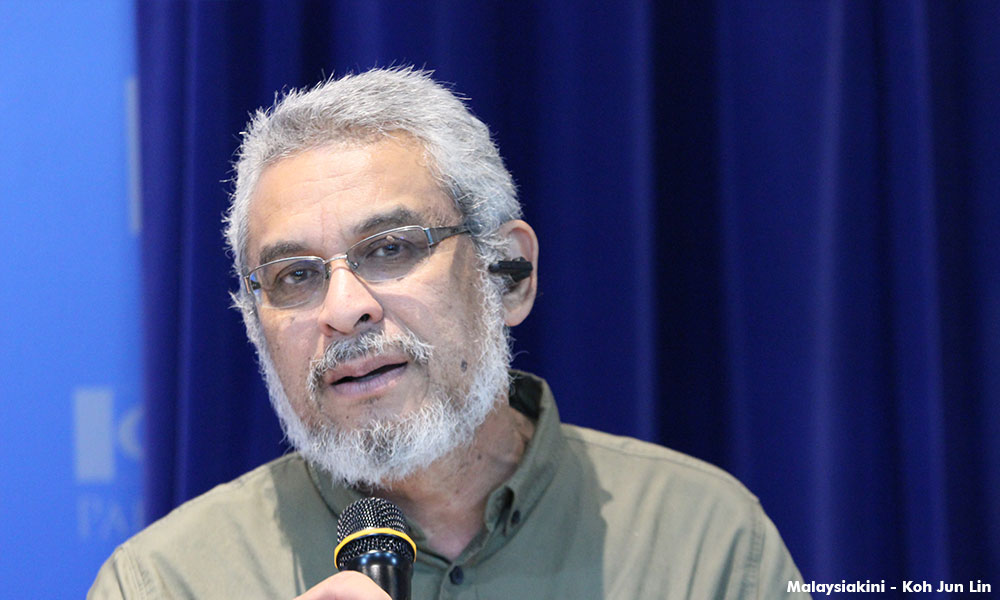 Parti Amanah Negara (Amanah) lawmaker Khalid Samad has urged inspector-general of police Khalid Abu Bakar to confiscate RM128 million or the 28 jewellery items from the wife of Malaysian Offical 1 (MO1).
He also called on the Bukit Aman top man to interfere in the United States Department of Justice (DOJ) suit.
"The police chief must prove he is better than the FBI by personally taking the items from (MO1's wife). The people are parched for such a critical action," he added in a statement.
Previously, the IGP said the police would not interfere in the matter as it was a civil suit by the DOJ.
The 28 items, including an RM27.3 million pink diamond necklace, were mentioned in the DOJ's latest 1MDB-related civil forfeiture filing last week.
However, the DOJ is not seeking to reclaim the 28 jewellery items. The DOJ is aiming to confiscate the jewellery businessman Jho Low had gifted to his mother and Australian model Miranda Kerr.
Meanwhile, the Amanah communications director said it remained unclear if the 28 items were presented to MO1's wife by Jho Low as a sign of appreciation or upon instruction.
He added that MO1's wife must come clean on the matter as it involved public funds.
The Shah Alam MP also suggested that attorney-general Mohamed Apandi Ali advises MO1's wife to be courageous and follow in the footsteps of Hollywood actor Leonardo DiCaprio.
"This is normal in investigations as shown by the Malaysian Anti-Corruption Commission (MACC) with regard to the items seized in the course of its investigations," he said in a statement.
DiCaprio had returned an Oscar won by Marlon Brando, along with other gifts, amid an inquiry into 1MDB.
Following the first DOJ filing last year, Minister in the Prime Minister's Department had confirmed that the MO1 mentioned in the filing was Prime Minister Najib Abdul Razak.
However, he argued that since Najib was not named in the suit, the latter was not a subject of the investigations.
Over the weekend, the law firm representing Najib's wife Rosmah Mansor warned of action against those who made unfounded allegations against its client on social media.
Najib has repeatedly denied abusing public funds for personal gain, and blamed such allegations on those he claimed are conspiring to topple him from power.
The AG has also cleared the prime minister of any wrongdoing.- Mkini