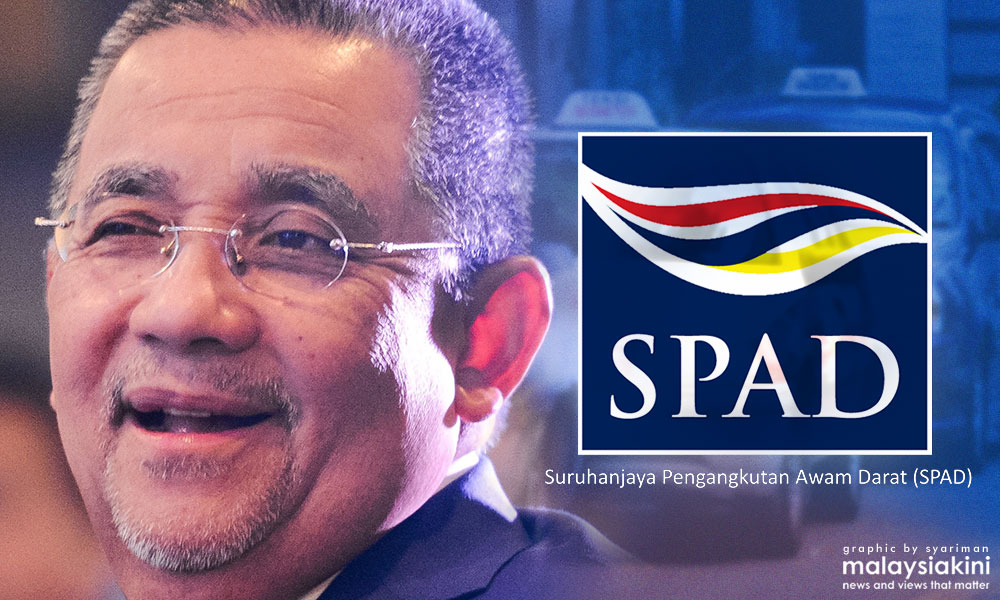 PAS Youth has delivered a "condolences note" to the Land Public Transport Commission (Spad), following the appointment of its new acting chairperson, Isa Samad.
The note was handed by PAS Youth vice-chief Ahmad Fadhli Shaari to the Spad communication department manager Hazimin Sulaiman today.
While handing over the note, Ahmad Fadhli said he felt sorry for Spad, who will now be led by Isa as the acting chairperson.
He said this is because Isa had caused a lot of issues in Felda Global Ventures Berhad (FGV) before this, where he was the chairperson until yesterday.
"We only want to express our sympathies to Spad," Ahmad Fadhli said while he was delivering the note to the Spad headquarters.
On another note, PKR's Bayan Baru MP Sim Tze Tzin said in a statement today, Isa's "rushed appointment" as Spad chairperson raises all sorts of questions.
Sim asked whether the cabinet had discussed the matter, as appointments for commission chairpersons need the approval of the cabinet and not just the prime minister.
Spad is closely linked to the Transport Ministry, he pointed out, so this matter should have at least been discussed with Transport Minister Liow Tiong Lai.
Secondly, he asked, is Isa the most suitable person to lead Spad, as it requires the leadership of a highly proficient person in the field of public transportation.
"Throughout his political career, he (Isa) had never held any positions related to public transportation," Sim said.
His final question, he said, is whether this is a "political appointment out of desperation".
If it is true, then this will only hurt Spad and the rakyat, who deserves better, he said.
"We urge the transport minister to protest Isa's appointment in the cabinet meeting to ensure that the land public transport system returns to the professionalism, that it sorely needs," he said.
Meanwhile, Spad said in a statement yesterday that they welcomed Isa's appointment as the acting chairperson of Spad.
"We believe his vast experience from various sectors will benefit Spad in its efforts to transform the country's land public transport landscape," the commission said.
Prime Minister Najib Abdul Razak had announced yesterday that Isa would now serve as acting chairperson of Spad, replacing its former chairperson Syed Hamid Albar who announced his retirement earlier this month.
Isa had also willingly resigned from his post in FGV with immediate effect yesterday.
This occurred as Isa's tenure came under intense scrutiny after the FGV board instructed company CEO Zakaria Arshad and three other officers to go on leave pending internal investigations.
Following this, Zakaria struck back by claiming that he had tried to stop "ridiculous" investments sought by the board, valued at hundreds of millions of ringgit, which were unrelated to FGV's core business. The FGV board has denied this.- Mkini