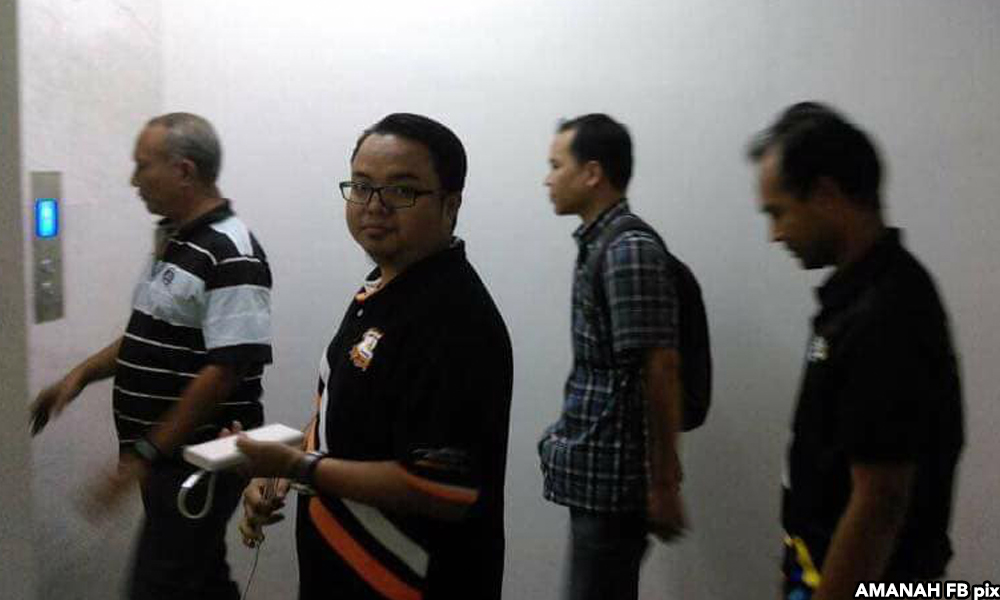 Parti Amanah Negara (Amanah) Youth chief Shazni Munir has been arrested this afternoon. It is believed that he was detained over a protest at the Election Commission headquarters in Putrajaya on May 23.
Following his arrest, Shazni had tweeted that he was being taken to the Putrajaya district police headquarters.
Contacted later, a police spokesperson confirmed that Shazni has been detained.
"He is still at the police station, we will issue a statement when we are done questioning him," said the spokesperson.
According to a posting on Amanah's Facebook page, Shazni was detained at about 12.20pm.
The posting stated that Shazni had informed the party that the police would come to Wisma Amanah Negara in Kuala Lumpur to record his statement.
"However, three police officers arrived at noon and said they had come to arrest him. The police disclosed that Shazni was arrested under Section 341 of the Penal Code," it added.
Section 341 concerns wrongful restraint, and those found guilty are liable to a prison term which may extend to one month, a fine of RM1,000 or both.
During the protest, which involved the youth and women wings of Pakatan Harapan parties, protesters had chained and locked the gates of the EC headquarters.
This was done when no representative from the commission showed up to meet the group.
The protesters were urging the EC to lift the decision to no longer provide draft electoral rolls.- Mkini