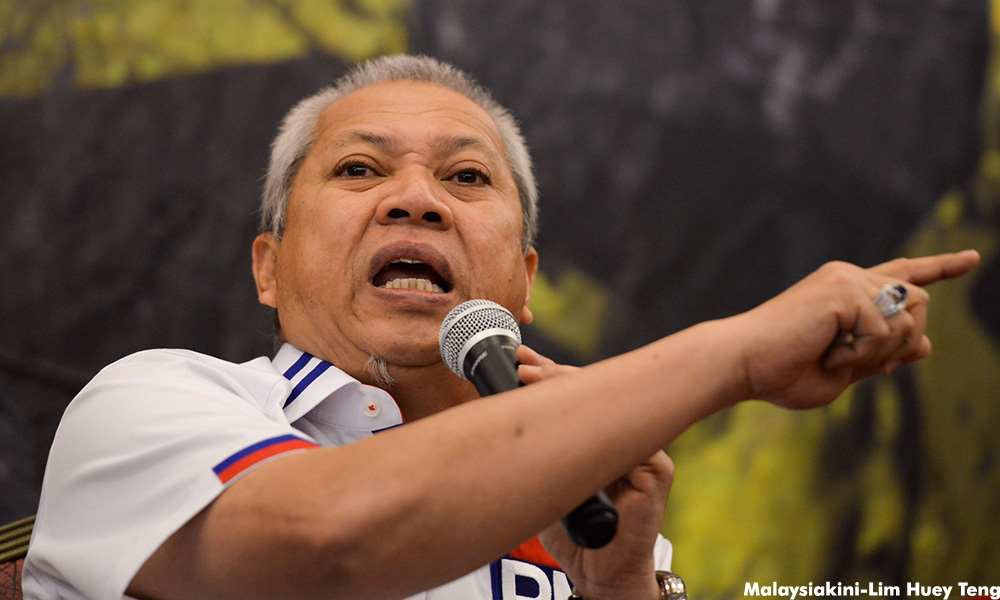 The US Department of Justice's (DOJ) pursuit of 1MDB assets was part of a conspiracy to meddle in Malaysia's affairs because the country had a Muslim-led government, said Umno information chief Annuar Musa.
"With the 14th general election to be called this August, September or October, they, or specifically the DOJ are collaborating with those seeking power to once again launch a preemptive strike to change the regime through a secret, careful and effective planning.
"They don't need the truth, the burden of proof and need not follow the rule of law of the target country.
"It is sufficient to make a complaint, accusations, insinuation and create the perception of instability in the country," he said in a statement.
He cited countries such as Iraq and Yemen as examples of US intervention.
As such, he urged Umno members to stand by their leaders and "double their efforts to combat slander, threats and psychological warfare in all forms and through all types of media".
Last Thursday, the DOJ filed
the third set
of court documents to seize over US$1 billion worth of 1MDB-linked assets and also detailed how the funds were siphoned from 1MDB to accounts controlled by Malaysia businessman Jho Low.
Low then allegedly bought luxury assets, including properties and jewellery and stakes in entertainment companies.
Some of the real estate were then allegedly sold to Prime Minister Najib Abdul Razak's son Riza Aziz while jewellery worth about US$30 billion was gifted to the wife of an unnamed "Malaysian Official 1" (MO1).
Minister in the Prime Minister's Department Abdul Rahman Dahlan last year said "MO1" is Najib, and today condemned the DOJ for
roping in his wife
Rosmah Mansor into the matter. The DOJ did not name Rosmah.
Najib had consistently denied any wrongdoing related to 1MDB and has been
exonerated
by attorney-general Mohamed Apandi Ali, who also condemned the DOJ for
insinuating
criminal misconduct on the PM's part.- Mkini